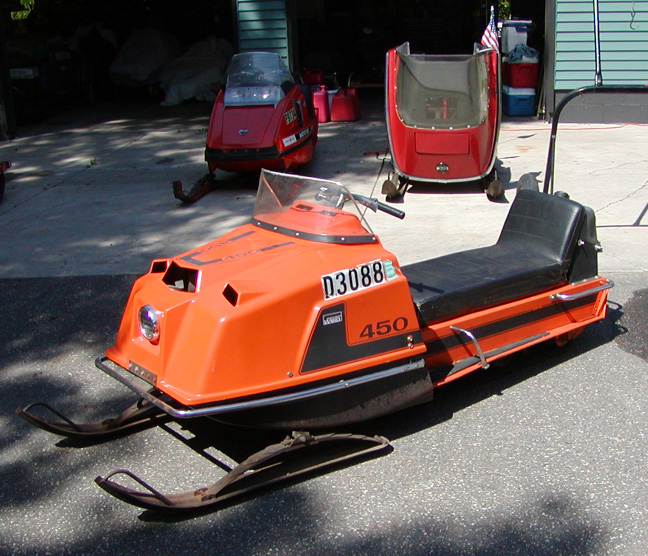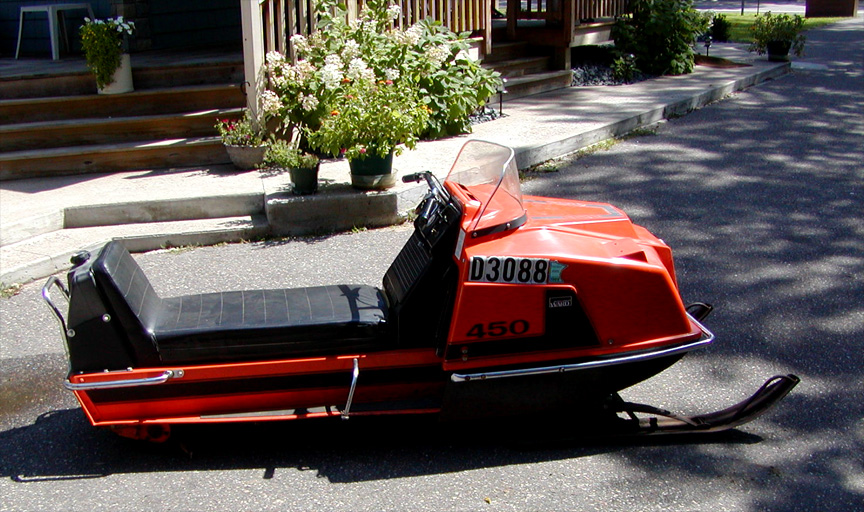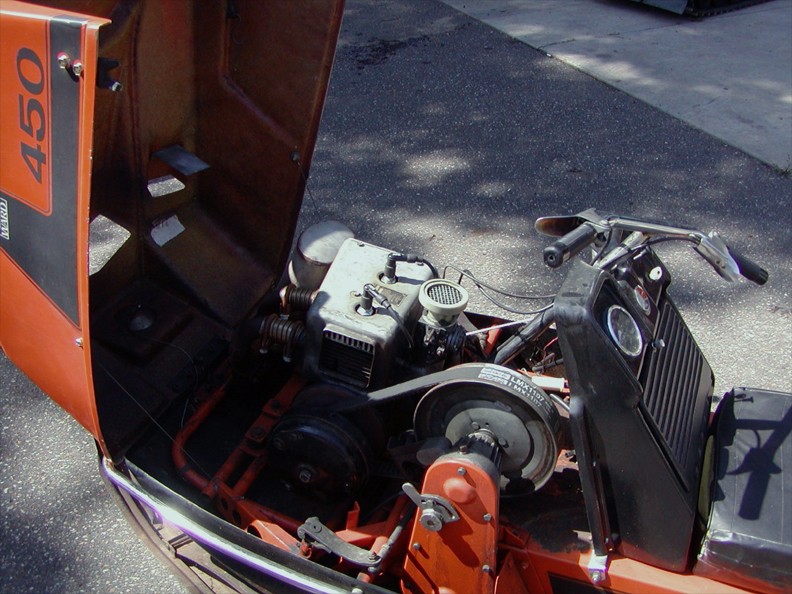 AUGUST 11 / 2010
1971 MONTGOMERY WARD 450.
Here are some pictures of my 1971 Montgomery Ward 450.
I picked it up with a parts sled in Minnesota early this spring.
I have wanted one of these since I was a kid looking through
the Montgomery Ward catalog. Now finally one is mine!
Cheers,
Kevin / Olympia, WA
THANK YOU KEVIN FOR THIS GREAT PICTURE !