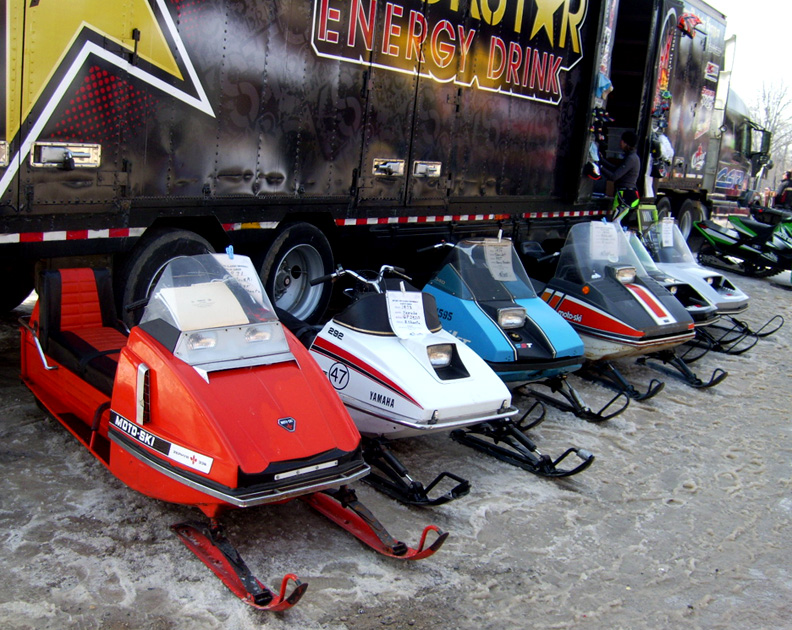 David, The attached picture is from the display I organized at the
Chicopee Sno-cross race here in Kitchener which is held every
March at the Chicopee Ski Hill after it closes for the season.
The Moto Ski Zephyr is in front with my
Yamaha GP292 B one lunger racer and several other sleds.
Cheers, Richard Shantz / Waterloo, Ontario
THANK YOU RICHARD FOR THIS GREAT PICTURE !