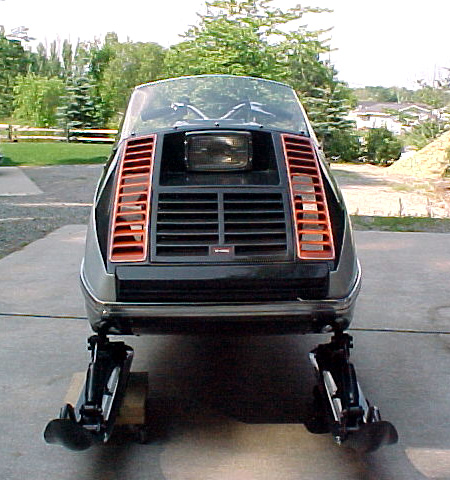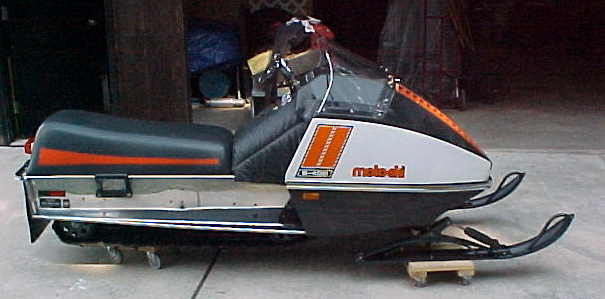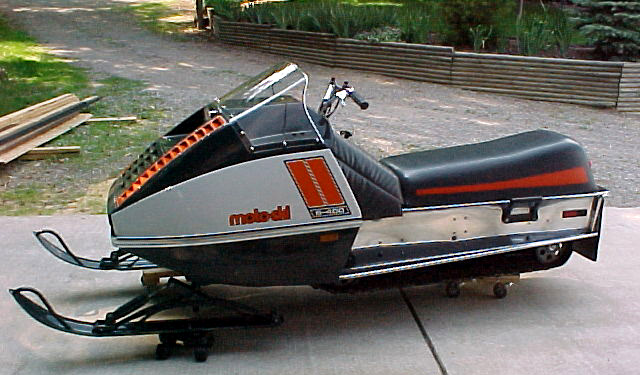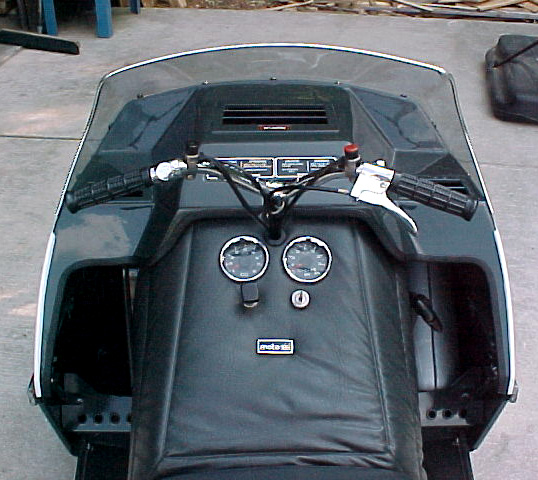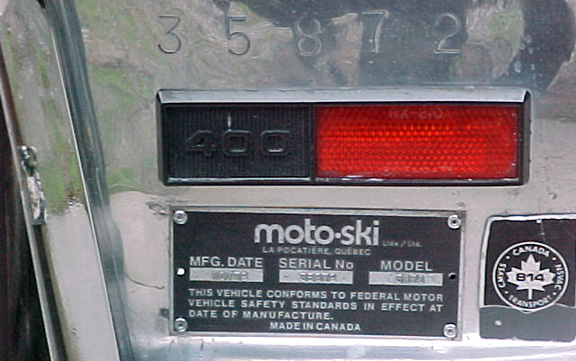 JUNE 24 / 2010
Hi David,
Attached are pics of my 1973 MOTO SKI - S 400.
I was a Moto-Ski dealer in the early 70s and I won
my first oval race on an S-400 in Petoskey MI.
I wish I had photos of the sled when I started the project,
it was a complete mess laying in a swamp.
I only use the sled for the annual Harbor Springs MI "Moose Jaw Safari",
I believe the Moose Jaw is the oldest vintage sled ride in the country.
THANK YOU TOM FOR THIS GREAT PICTURE !