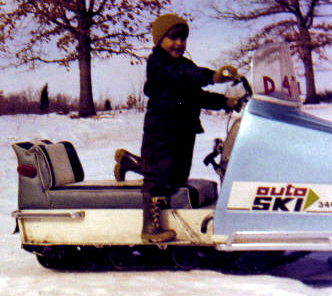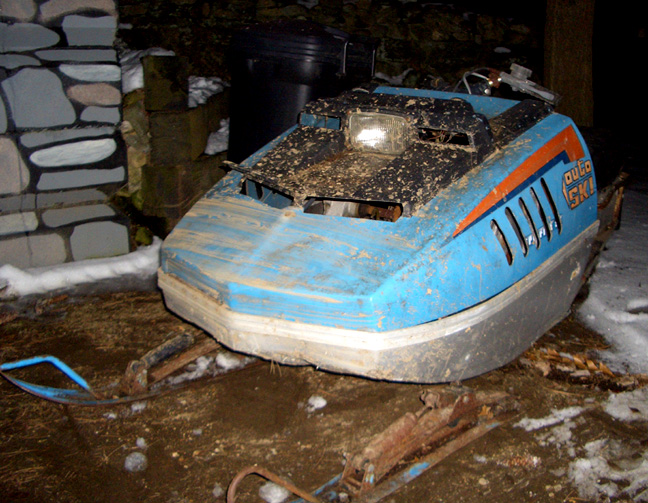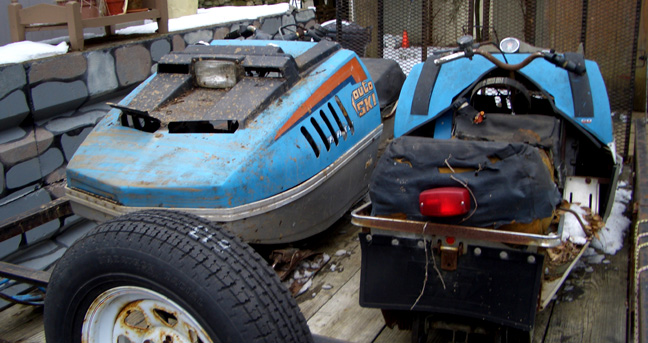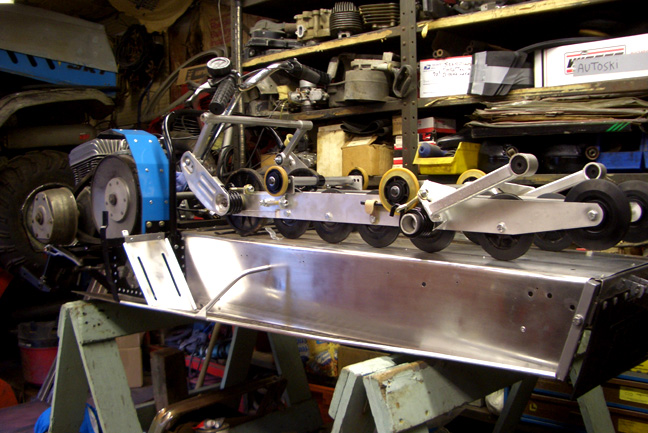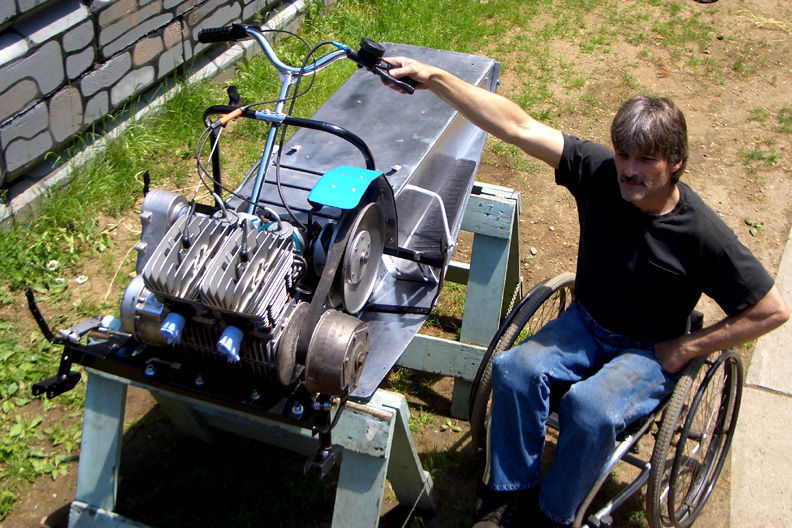 JUNE 24 / 2010
Dave my request for parts has been listed in a handfull of sites and
I was wondering if you might consider making a wanted post on your site.
Let me tell you a little about me.
My father was an auto ski dealer from 1970 to 75 and as a young boy I was
7 years old when my father gave me my first sled a 1971 Auto Ski 340,
I'm including a picture.
My father sold 37 Auto ski sleds and I got back 4 - 1973 spitfire ss 440's so
far and I'm working on 3 more 1973 year model's that I just found.
What I'm looking for are parts for my father's
1973 mach 440's that I'm restoring right now.
He went to the factory to buy 2 that he grass draged and I'm half done with
one, the other is all apart. These are the only Mach's that came Through his
dealership. As far as I know at this point, I'm the only one with 1973 mach 440's.
I know paul from united sports that has ed webs 1973 Mach 650 and
my friend Pete in Minnesota with a 1973 mach 650 other than those guys,
I know of no other mach auto ski sleds around.

Sincerely Rob Brown
THANK YOU ROB FOR THIS GREAT PICTURES !