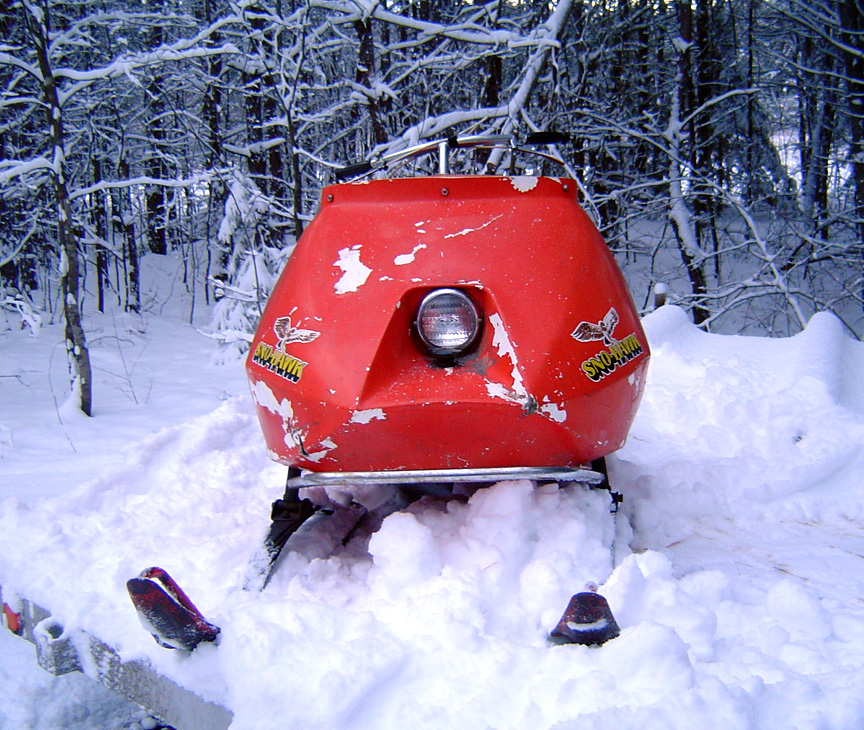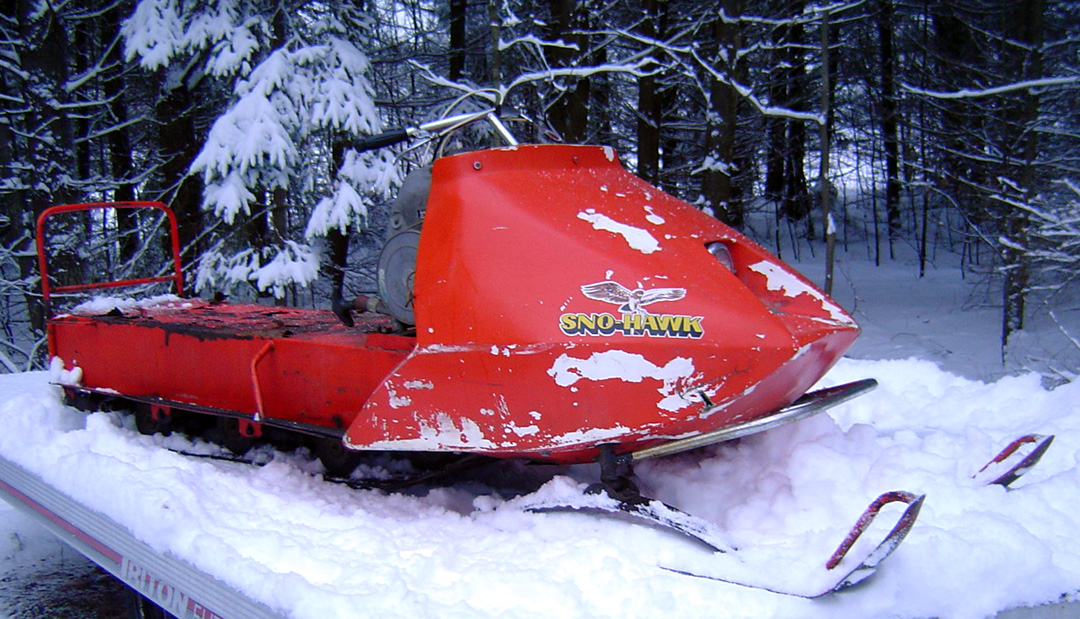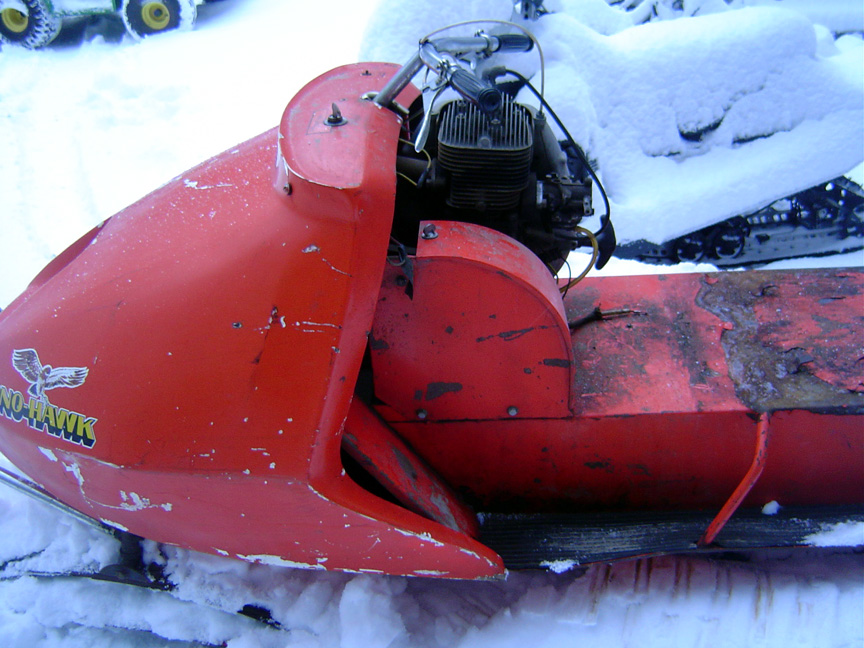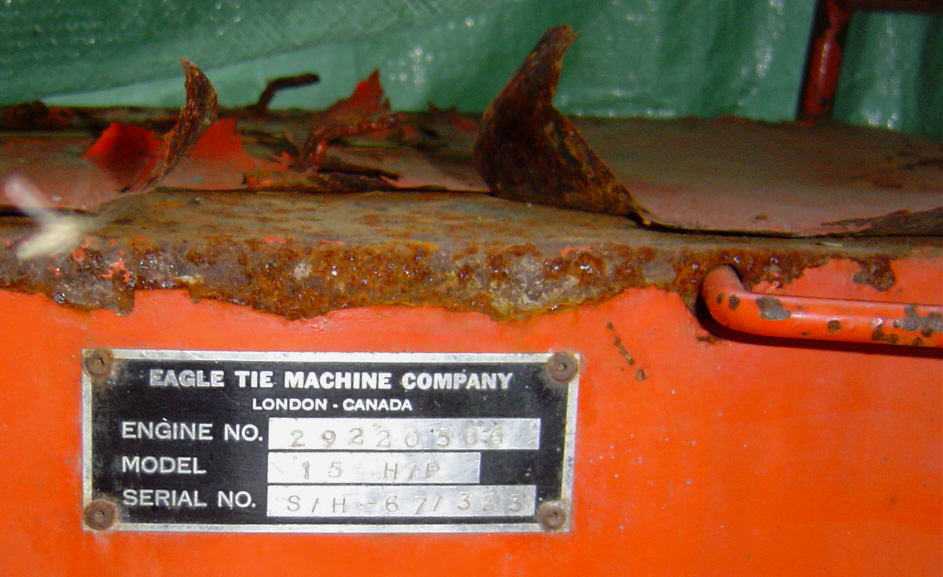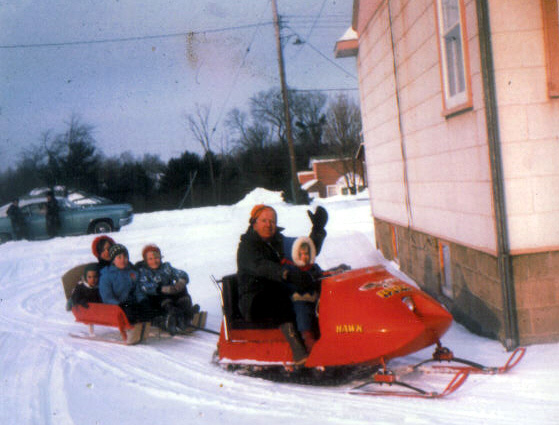 MAY 18 / 2010
1967 SNO HAWK
David - Iím from Bracebridge Ont. My uncle lived in London Ont where the
Eagle Tie and Manufacturing co was located, mainly producing farm equipment,
mostly for the tobacco industry thus the tie.
I searched for a 1967 model to restore, apparently not a lot of them.
I found this one in Calgary.
It is the same model as the brochure so Iím only assuming by the serial number
and the date my grandfather purchased the sled that it is a 1967.
SEE PICTURE WITH SERIAL NUMBER.
MODEL YEAR IS A 1967- with a 252 JLO - 15 HP
Thanks for the excellent work on the site.
Thanks - Kevin / Bracebridge Ont
THANK YOU KEVIN FOR THIS GREAT PICTURE !