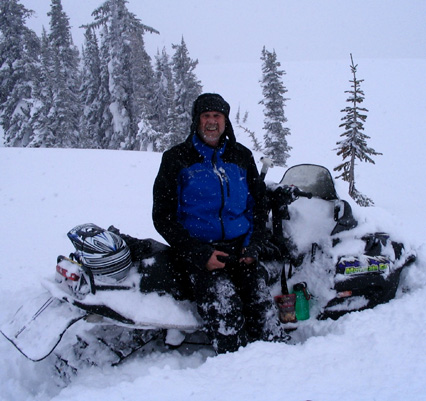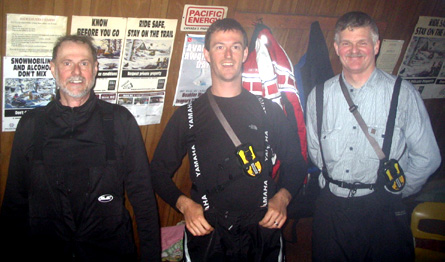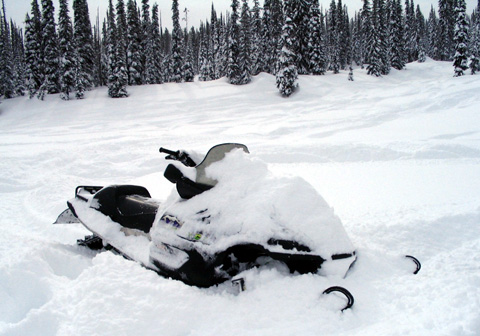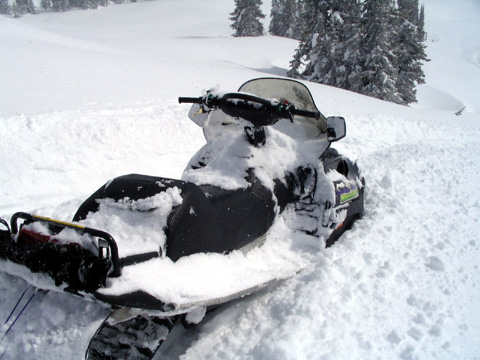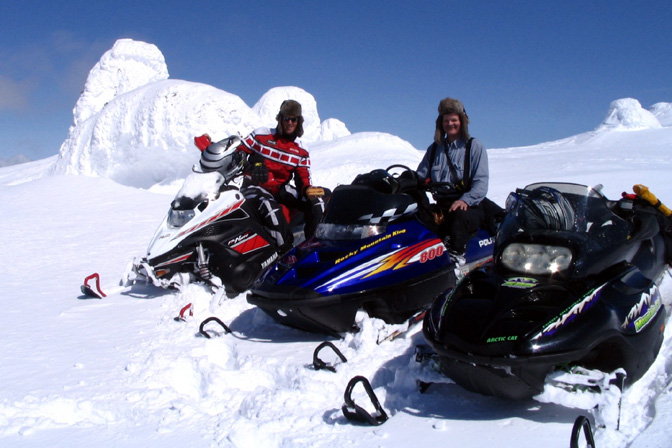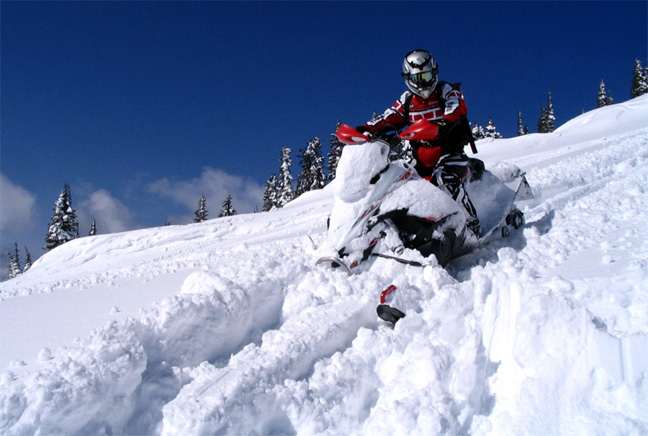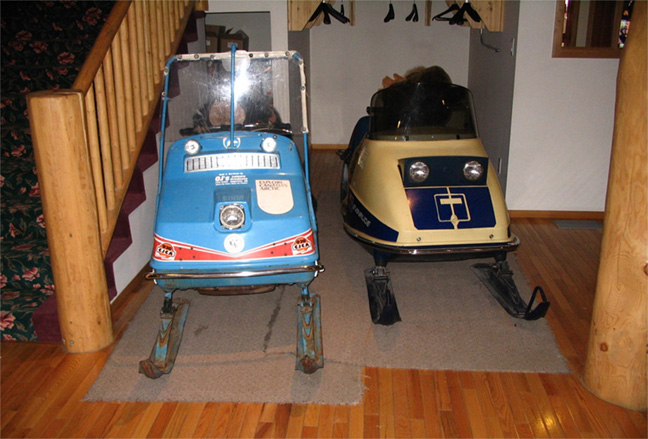 Dave, We got to and back from Revelstoke.
Some riders from Saskatchewan and Alberta said the snow was the
best of the year, and I can believe it! There was 90 cm of fresh powder!
The avalanche danger was high but only in
certain areas so we just stayed away from them.
My poor old 2001 500 cc Arctic Cat Mountain Cat with a
144 inch with 2 inch paddle could barely kept up. Too much fun.
No mater where you go, there are vintage sleds.
These were in a resort with a snowmobile theme.
Cheers / Kevin / Olympia
THANKS KEVIN FOR THE GREAT PICTURES !