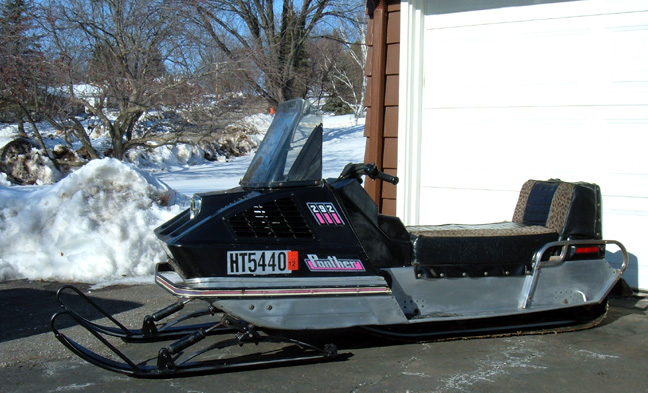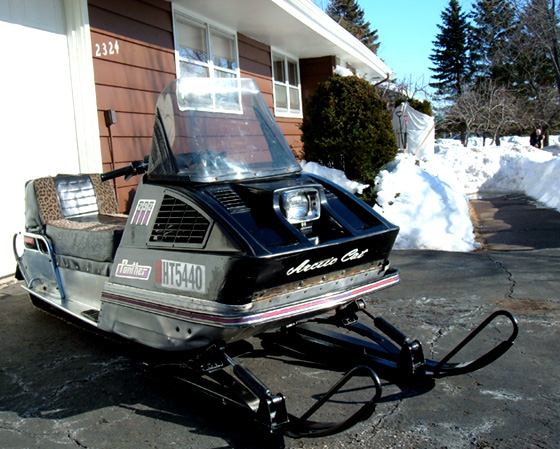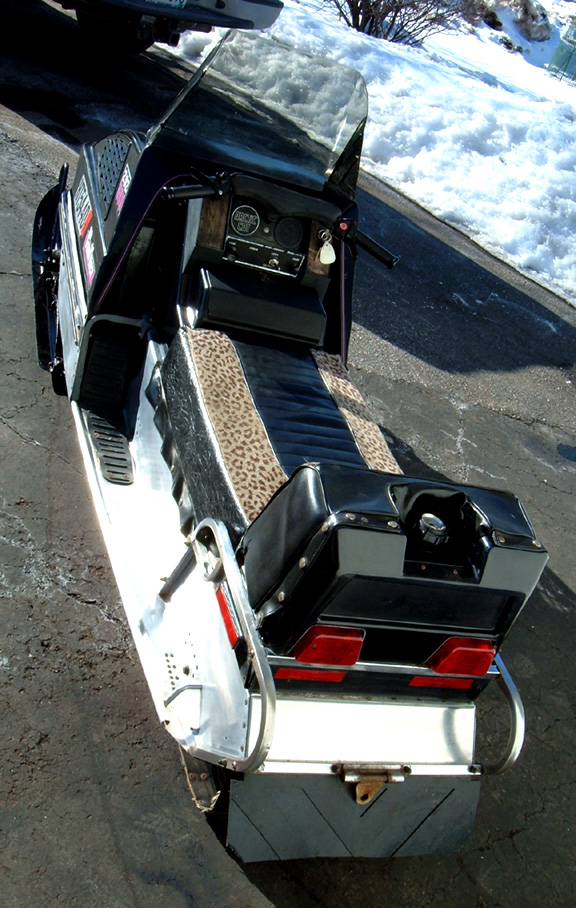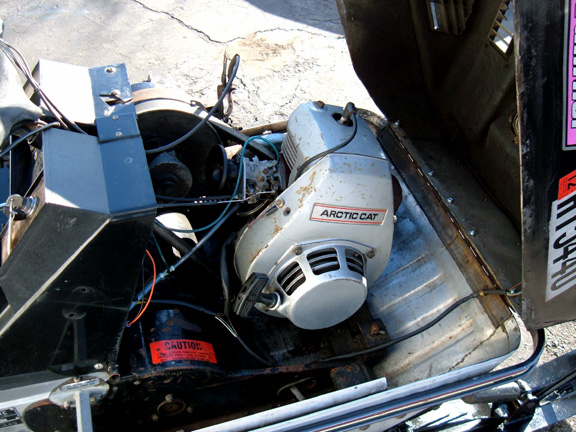 FEBRUARY 22 - 2010
Dave, The sled is about half way into the restoration process.
When I got it from a neighbor it was in pieces (several missing).
The 292 Kawasaki has been totally rebuilt, and purrs like a cat (pardon the pun).
We are taking it on its first vintage run this weekend.
Then its back into the garage to finish the job right.
I will send new pic's if I can make it look as good as it should.
Thanks again for the site.
Mark Bergquist
THANKS MARK FOR THE GREAT PICTURES !