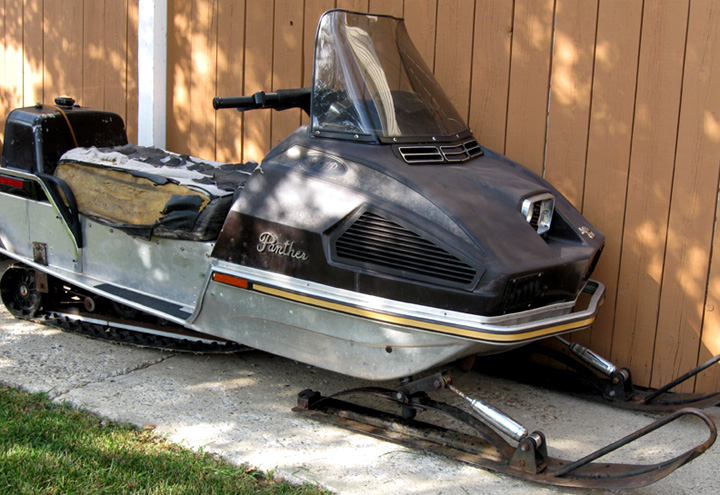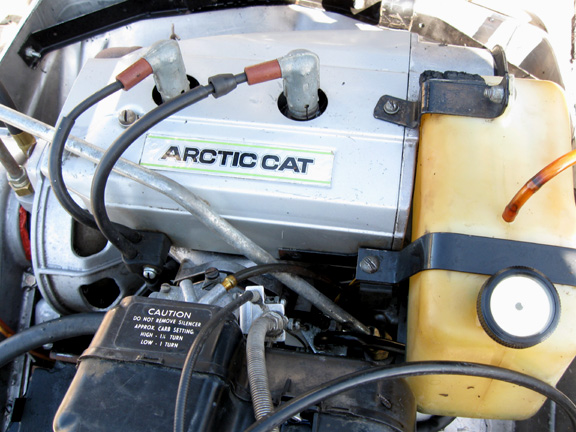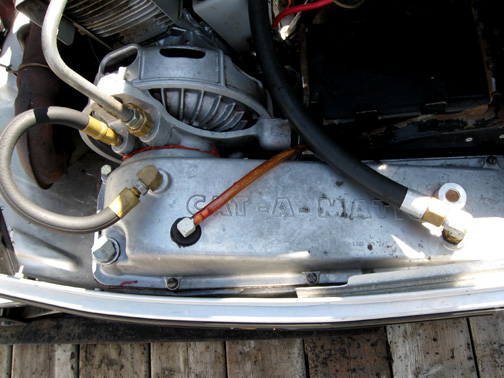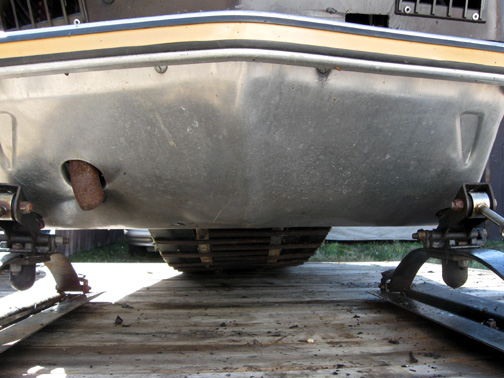 THIS SLED WAS FOR SALE A LONG TIME AGO.
ARCTIC CAT PANTHER VIP
Hey David - I have my Panther VIP for sale.
Cat a matic transmission / no drive belt.
It is in good rebuildable shape.
Of course it needs a seat cover but it runs good
and all the important parts are there.
One of my photos shows the belly pan which is
usually beat up but mine is very nice.
The rest of the machine is like that too, very good condition.
Cheers / Shane
Edmonton, Alberta, Canada
THANKS SHANE FOR THE GREAT PICTURES !