FRIDAY OCT 9 - 2009
BRAND NEW INFO ON THIS SLED BELOW.
PLEASE SEE SOME HISTORY ON THE ICE SCOOTER AND ICE SKEETER.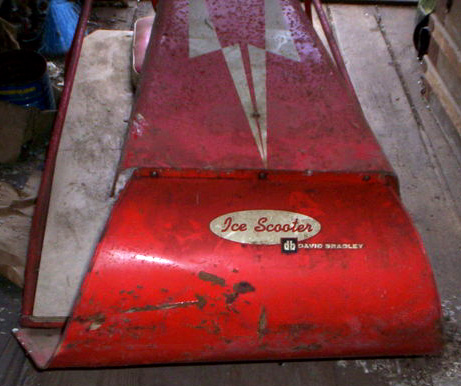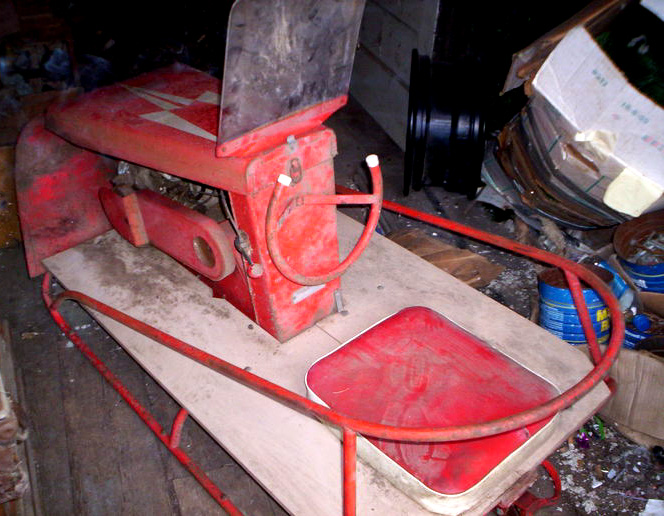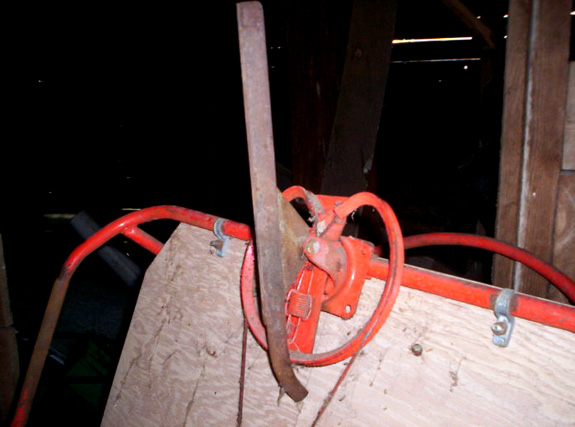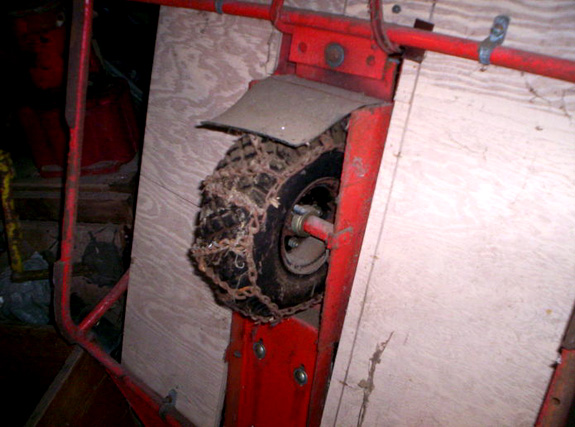 David, I found info on a machine that could be referred to
as a snowmobile you may find interesting.
I am also an antique tractor nut and came across this sled on a website I frequent.
It is actually called an Ice Scooter. Built by David Bradley .
I have enjoyed your website many times over the years .
Thanks, / Chris Anderson
THANKS CHRIS FOR THE GREAT PICTURES.
---
NEW INFO..
THIS MAY BE THE FACTS BUT I AM NOT SURE.
AFTER FINDING SOME NEW ADS, SEARS SOLD THE
DAVID BRADLEY ICE SCOOTER.
NORTHERN MANUFACTURING CO MADE THE ICE SKEETER,
A VERY SIMILAR SLED IF NOT THE SAME SLED ALTOGETHER.
THEY PRODUCED THE ICE SKEETER FROM 1958 - 1962
OR PERHAPS A BIT LATER.
I BELIEVE THAT THEY THEN SOLD THE ICE SKEETER UNDER A
NEW NAME TO SEARS. HENCE ( DAVID BRADLEY - ICE SCOOTER ).
IF YOU HAVE ANY INFO ON THE HISTORY OF THIS COMPANY,
PLEASE EMAIL ME.