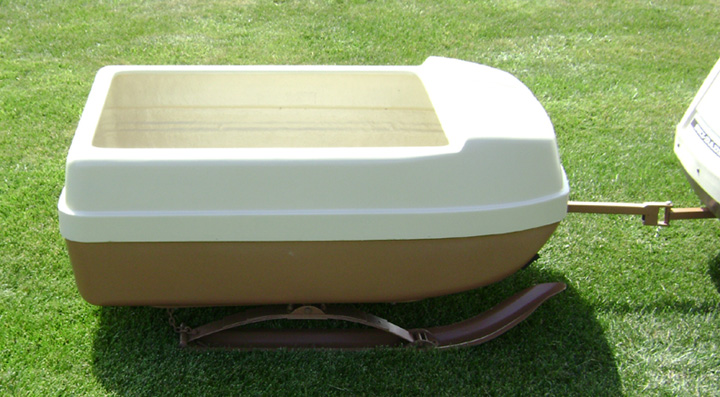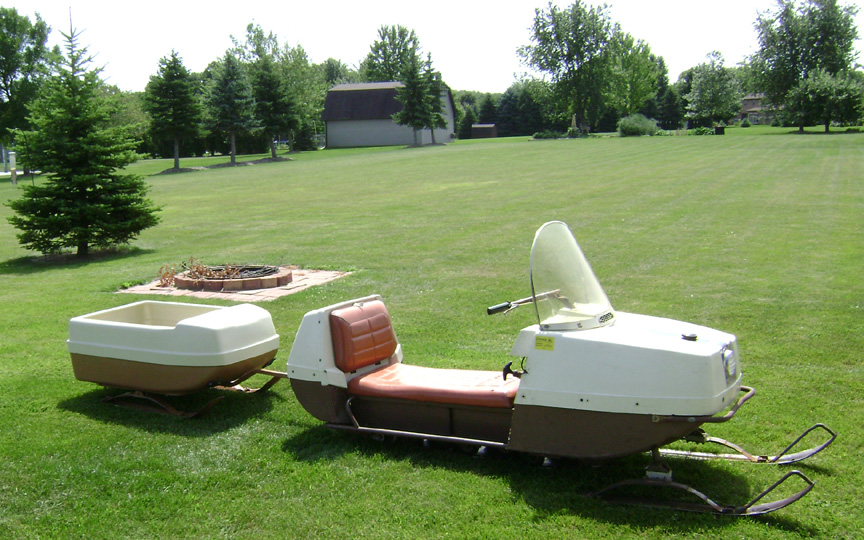 AUGUST 20 / 2009
David, a few years ago I sent you some picture of my
1966 Ski Daddler Power Sled and you posted them on your site.
Thank you. I ride it every year!
I have recently restored a 1966 Ski Daddler Tag a Long sleigh.
It's not exciting or fancy but I believe it is a very nice example
of our snowmobile history.
I believe that these were made more for work, than for pleasure.
It has no seating provided for.
I believe they were made for hauling firewood or for ice fishing.
Thank you,
Bob Janssen
THANKS BOB FOR THE GREAT PICTURE !