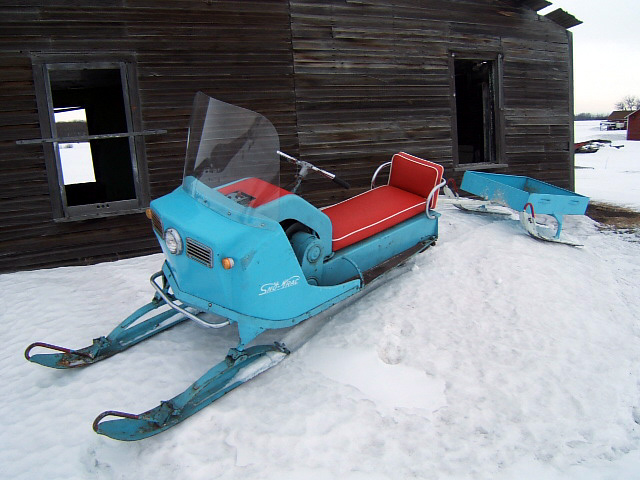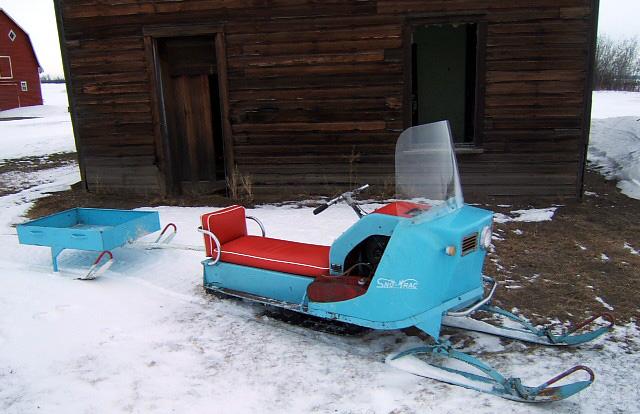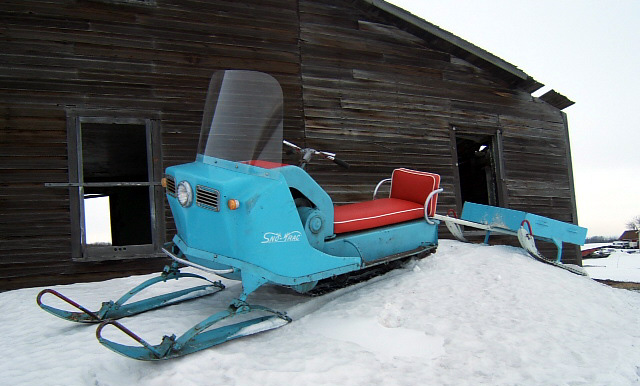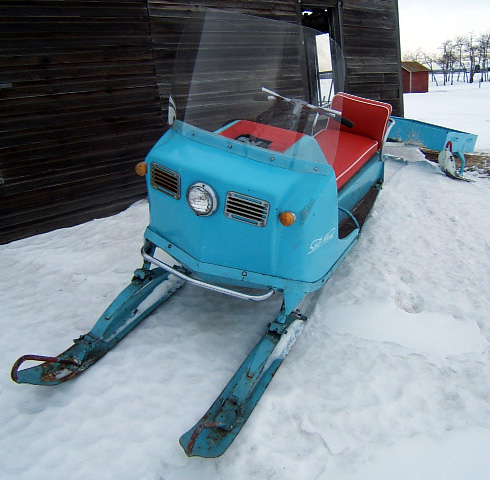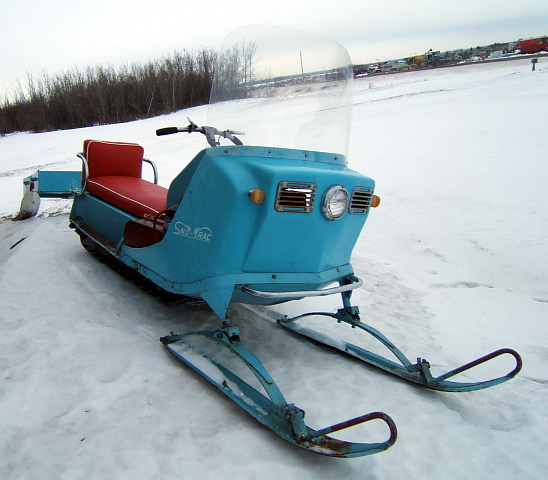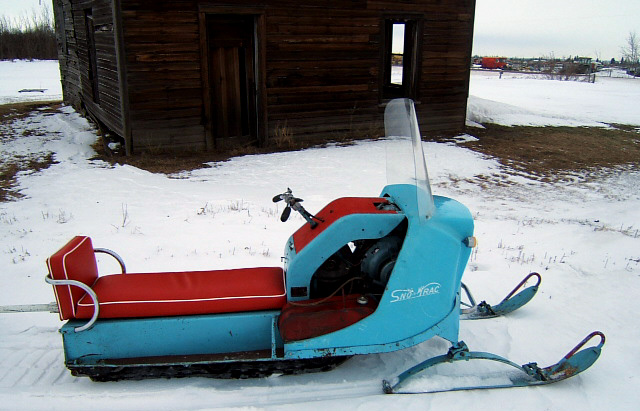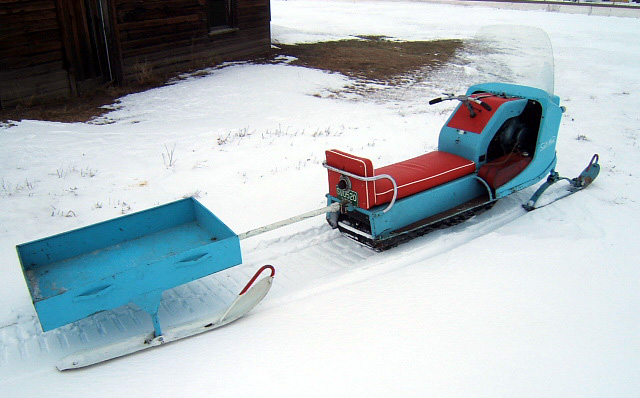 JULY 31 / 2009
VALDI STEFANSON SENT ME THE FOLLOWING PICS AND TEXT.
DAVID: Attached are a series of pictures from Terry Carter,
who operates ALDON AUTO in Lamont, Alberta.
Terry has perhaps the only original, unrestored and running
1967 Eaton's SNO TRAC. Luckily, his snow machine came with the original
tow-behind trailer --- an option from the Eaton's catalogue back in 1967.
The SNO TRAC came with a 300cc Hirth Engine and has a 15" cleated track.
One drawback to the unusual engine cowl is limited access to the carburetor and
engine. Nonetheless, a truly unique piece of Canadian snowmobiling history.
THANKS VALDI AND TERRY FOR THE GREAT PICTURES !