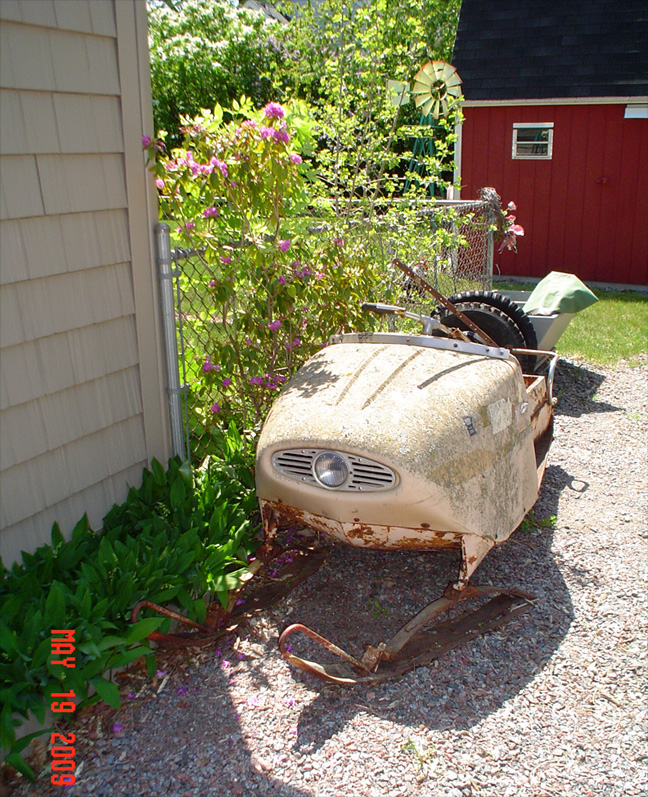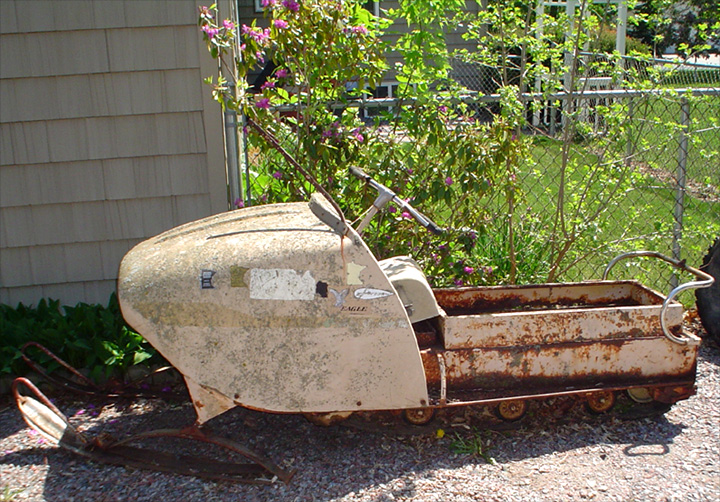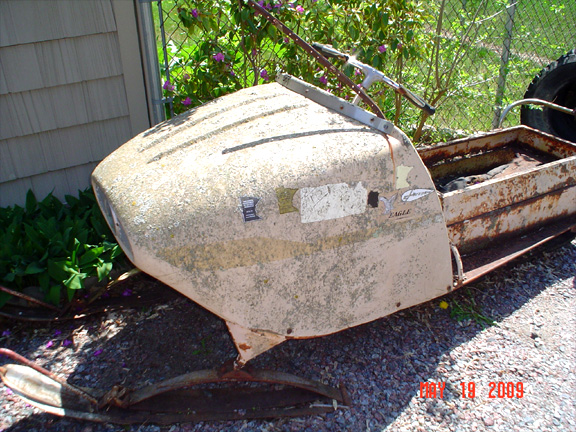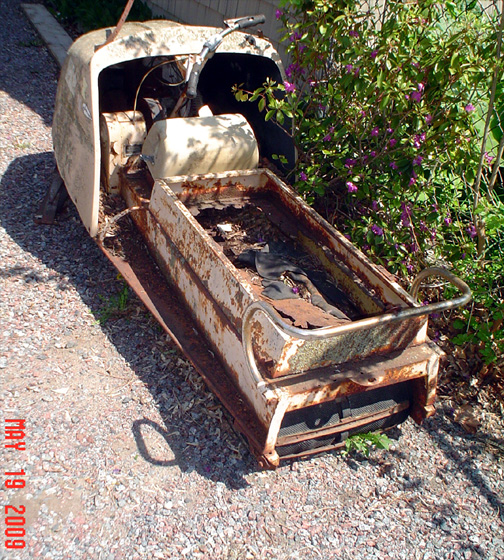 MAY 22 / 2009
Hi David - Here is a picture of my 1966 Larson Eagle.
This was the first year it was made.
I was working at Larson Industries in high school and my dad purchased it at
that time. It is the anniversary gold color. I just brought it home from the farm.
It is in very poor condition & parts missing due to my dad using &
enjoying it plenty. Surprisingly, the hood, light & grille isn't broken.
I was planning to use it as a lawn ornament, but have been getting so much
pressure to restore it that I am considering the project and that is why I am
looking on the internet? Thanks for your website. Erma
---
THANKS ERMA FOR THE GREAT PICTURE !
I HOPE YOU RESTORE THIS SLED ERMA AS IT HAS GREAT FAMILY MEMORIES.