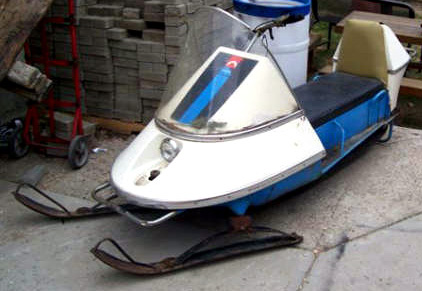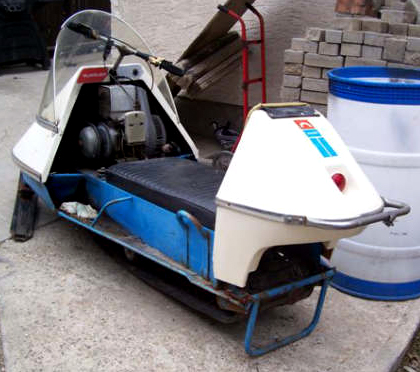 MAY 14 / 2009
Hey Dave! How are you?
I collect, restore, and sell vintage snowmobiles.
Currently I have about 35.
A fellow just contacted me with another sled for me to buy.
Had never heard of it, so I was going to cross reference it to your listings.
I figured I send you some pics and if you wanted you could make the addition.
It is a 1969 Allied Farm Equipment ( Rustler ). They made them for 3 yrs.
Thanx
Brent McMunn
Prince Albert, Sk
THANKS BRENT FOR THE GREAT PICTURE !