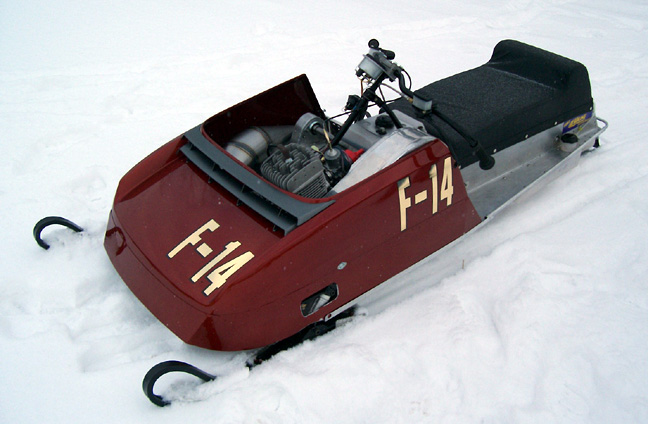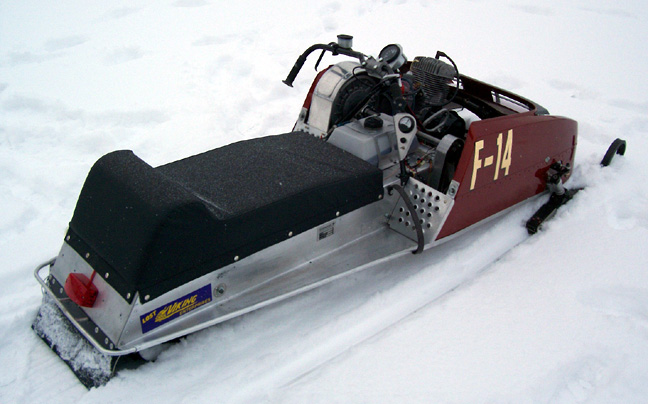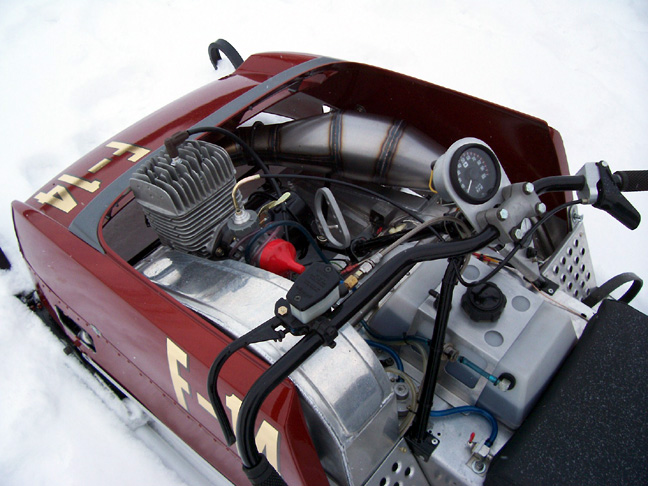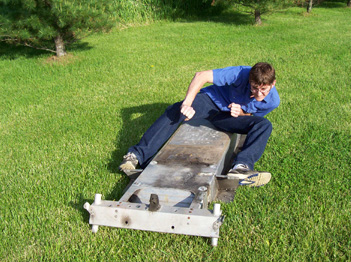 APRIL 21 / 2009
Hi David,
We love your site. We only have a dial up internet conection so waiting
for photos to load is a little painfull. Here is a picture of the
1973 chaparral that we built for my son to vintage race this passed winter. We were proud of the fact that it was his first racing of any kind and he
finished second in the championship for the Mod one class where we race.
Those sr292 Yamahas and Thunderjets are tough to beat with a sled built in
the chicken coop! My son that drives the sled is Brandon. The engine was
built by Brandon as his first two stroke project. The engine is a
piston port 292. The original sled was dragged out of the woods and used
as the basis for the project. Hood is from the same sled as the tunnel,
the stock chaparral upper hood half with a skirt of aluminum added to the
bottom after removing the lower lip. Comet primary and Arctic secondary on
a jackshaft to a fabricated chain case. Rubber track and
a fabricated slide suspension. Brandon hot wire cut the seat from
foam and had it covered. Jeff Mooney
THANKS JEFF FOR THE GREAT PICTURE !