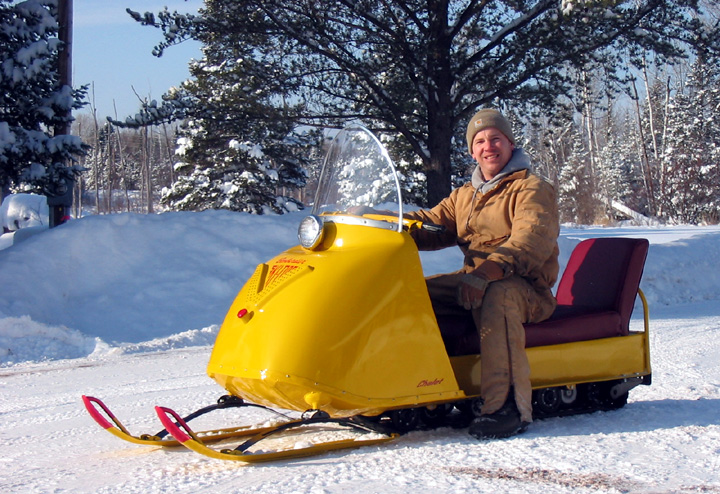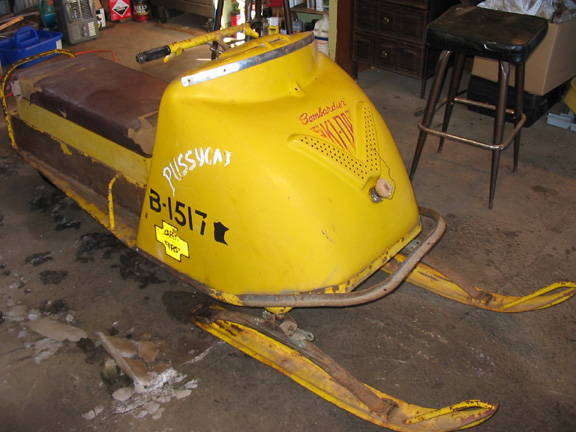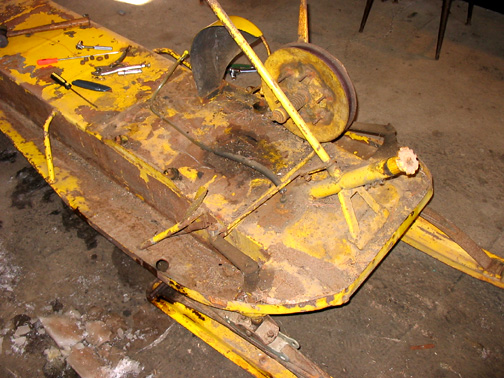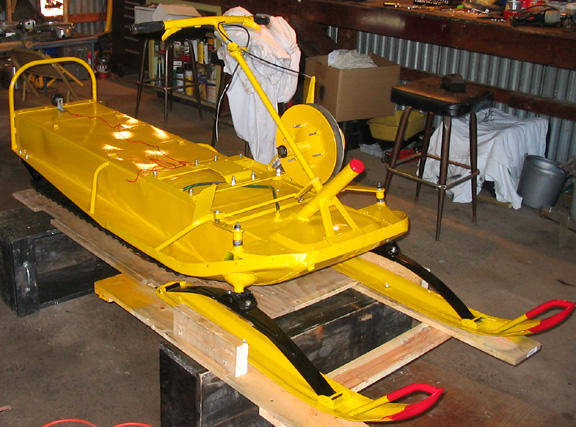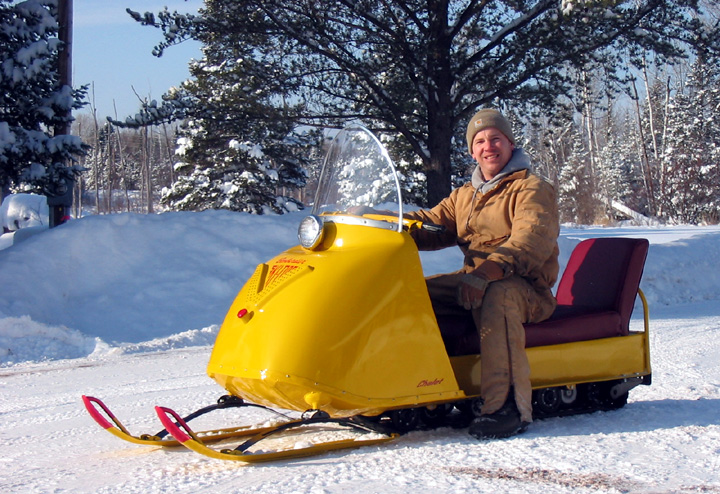 APRIL 5 / 2009
Dear Dave,
I just finish my restoration on a 1965 Ski-doo Chalet.
It took me 1 year from the time I bought it.
My biggest challenge was finding the original 1965 Bombardier carb air intake.
I finally made an offer at the last vintage ride of the year.
My sled is now complete. Excellent website. Keep up the good work.
Chris Potter / Two Harbors, MN.
THANKS CHRIS FOR THE GREAT PICTURE !