THIS SKI DOO
WAS FOR SALE - YEARS AGO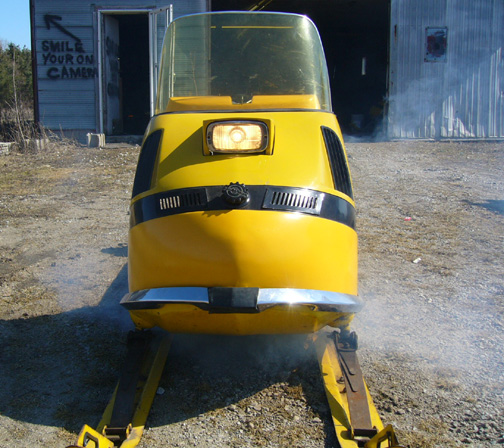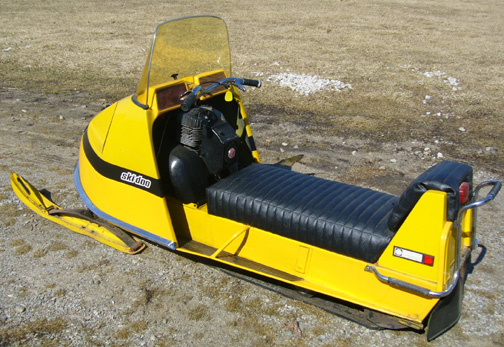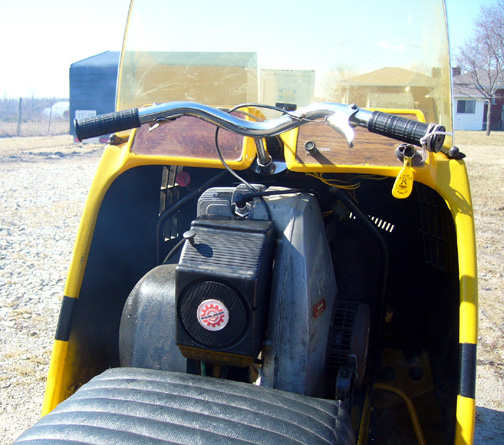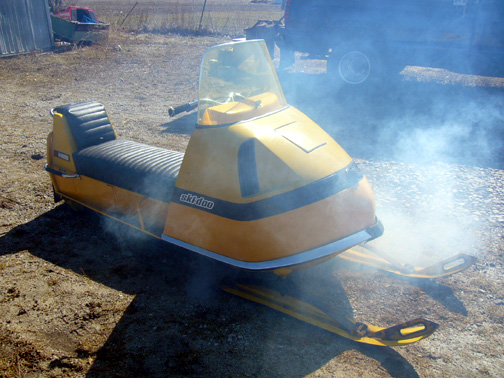 THIS SKI DOO
WAS FOR SALE - YEARS AGO
Hi David - This 1970 Ski Doo Olympique 335 is a nice sled.
It has a new seat and back rest.
The hood and windshieald are very nice.
It runs very good, everything is working, does not need anything.
PAUL JOLICOEUR, WINDSOR ONT. / A.C.S.C.C. HISTORIAN.
THANKS PAUL FOR THE GREAT PICTURES.