MARCH 15 - 2009 WAS THE 7TH ANNIVERSARY OF
DAVID'S VINTAGE SNOWMOBILE PAGE.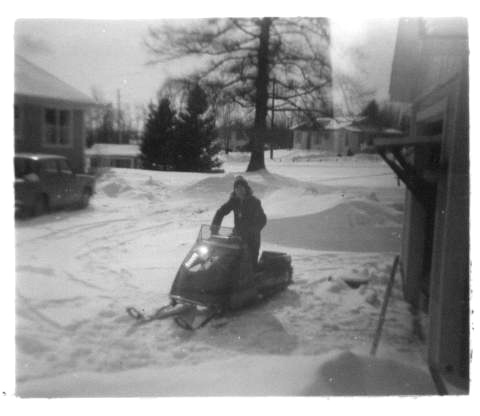 MY FIRST SLED.
Happy 7th anniversary David.
Here is a picture of me on my first sled.
A 1969 Skiroule S-370. That would make me 13 at the time.
Notice all the fine warm clothing
I am wearing and the pom-pom on
the beanie to protect ones head in a crash.
LOL. Andy Taylor
THANKS ANDY FOR THE GREAT PICTURE !