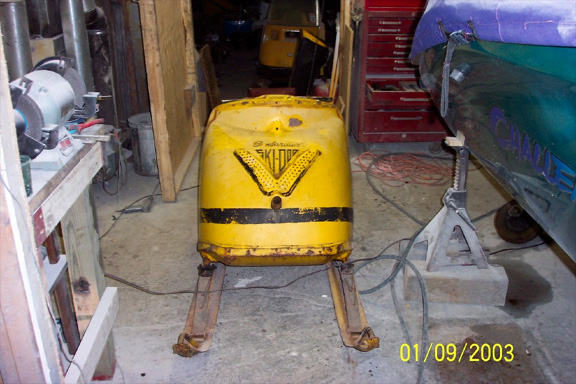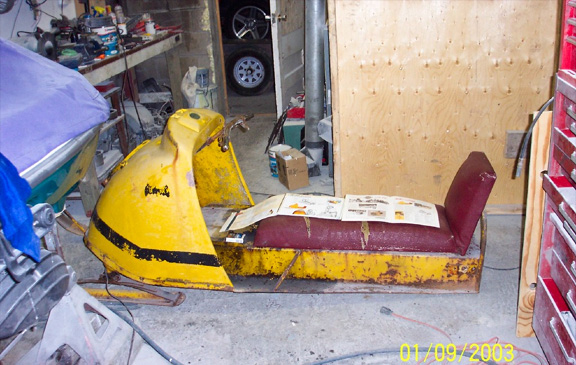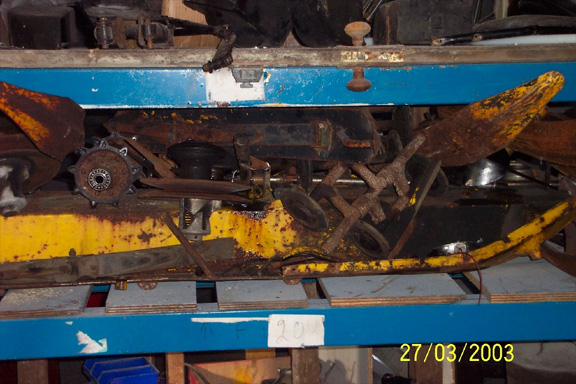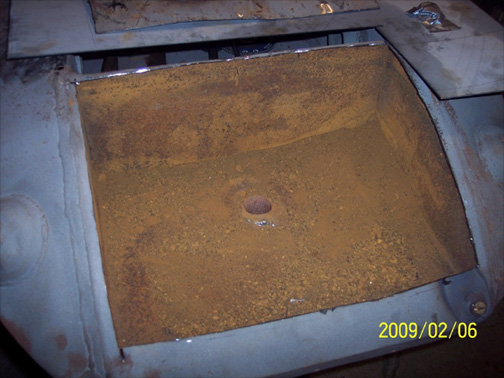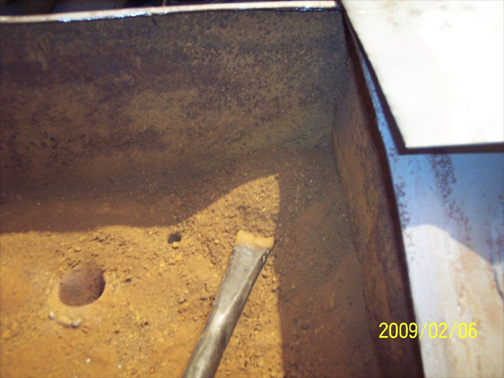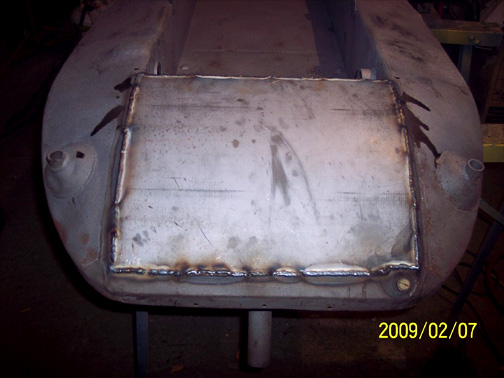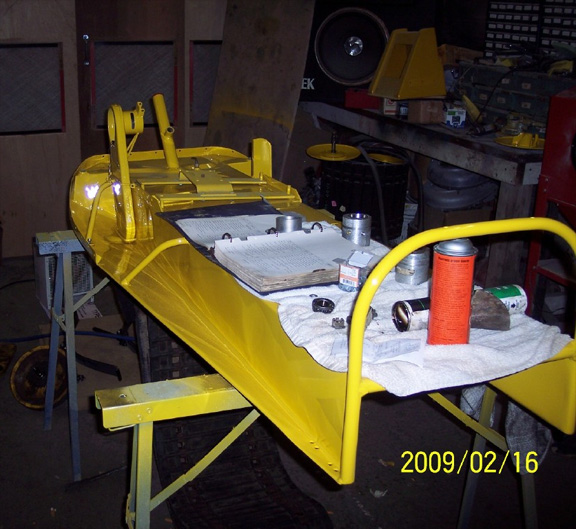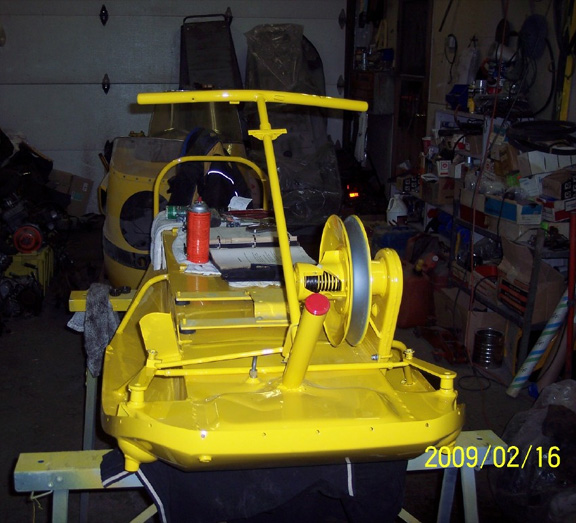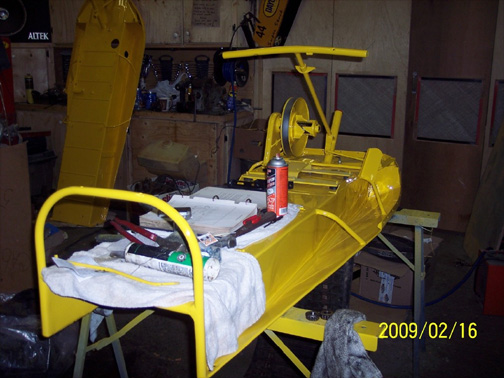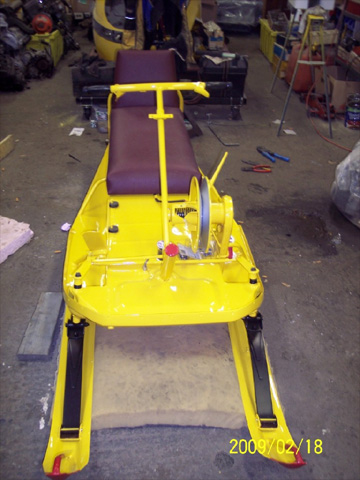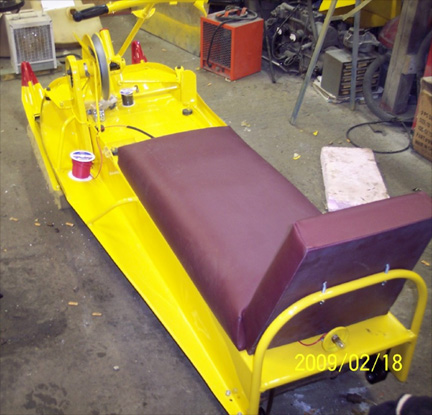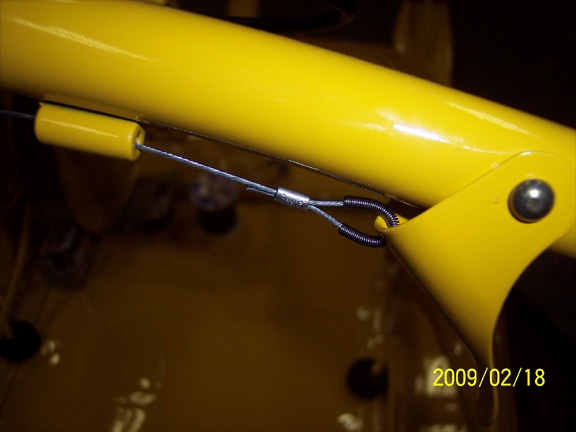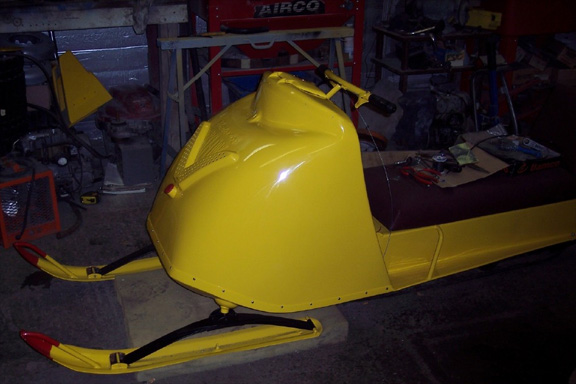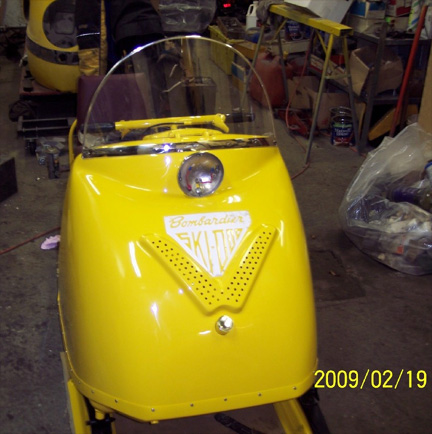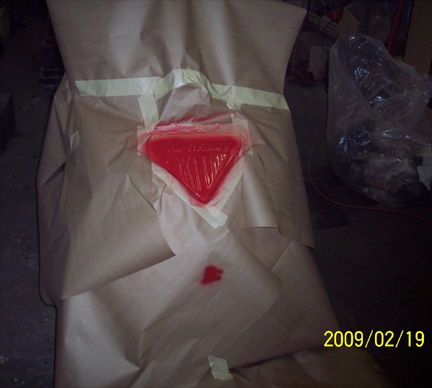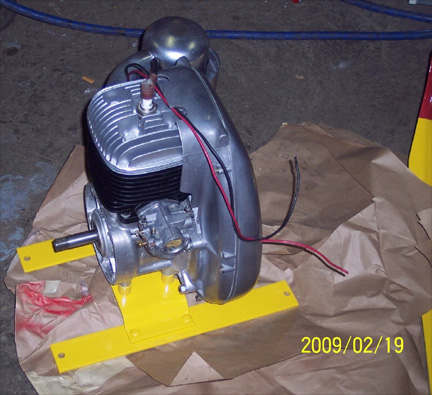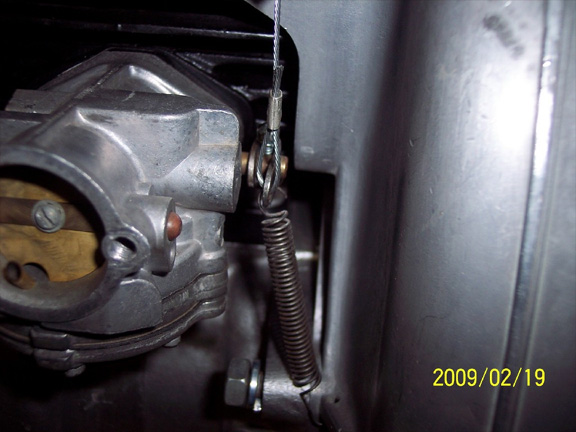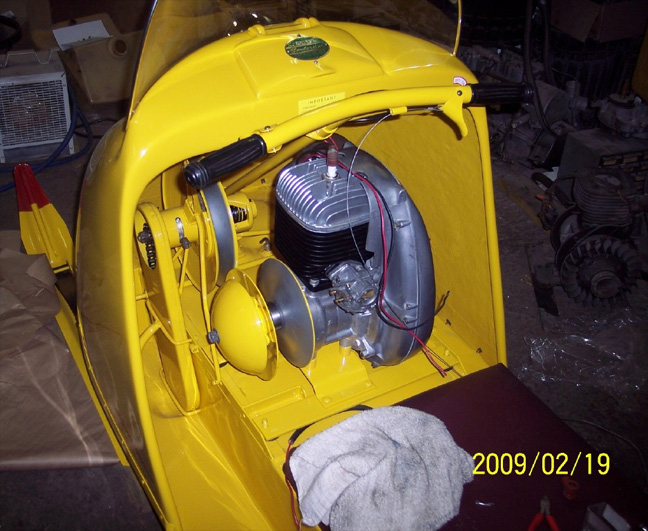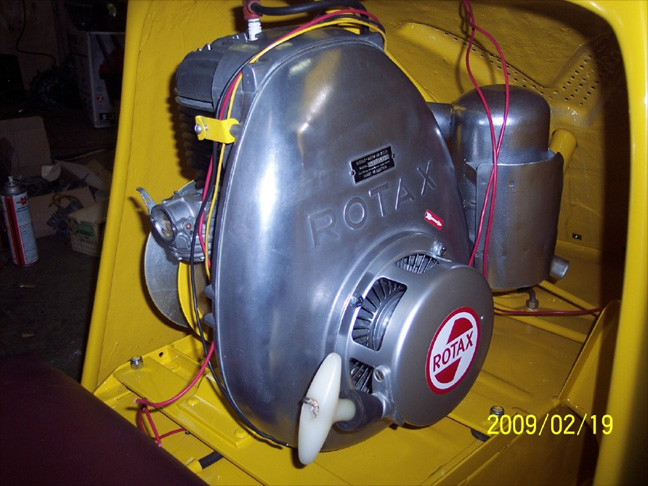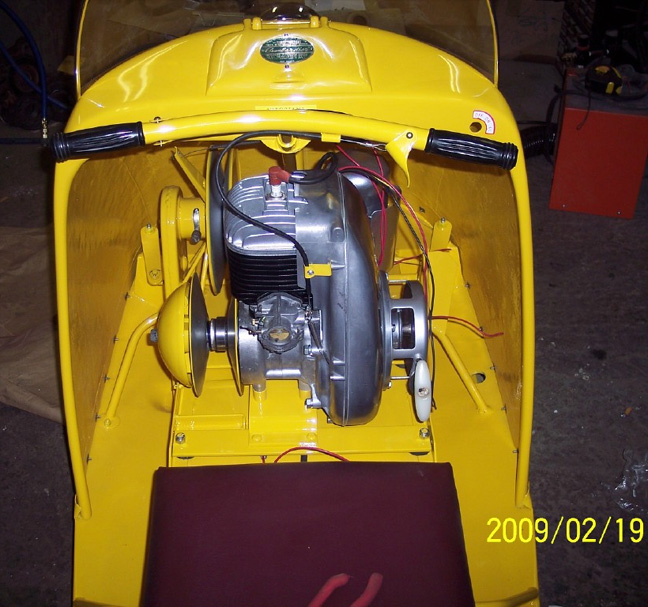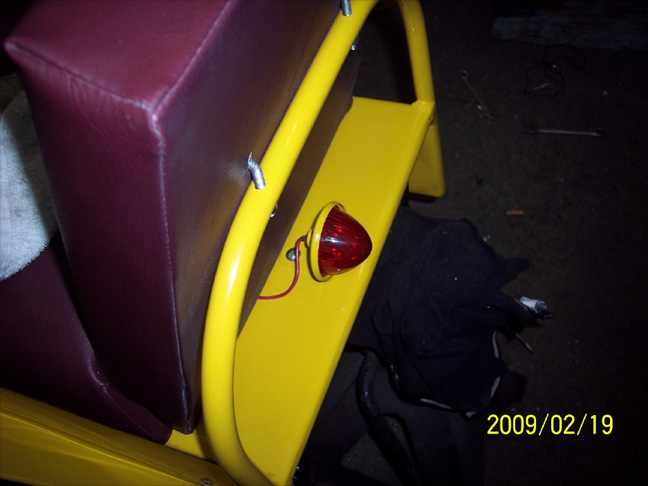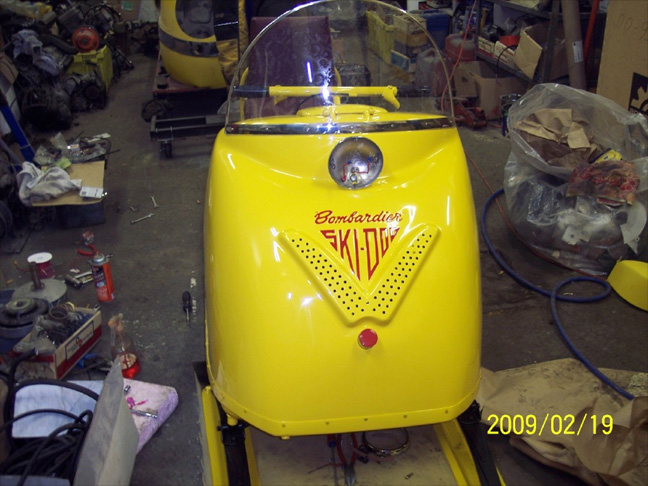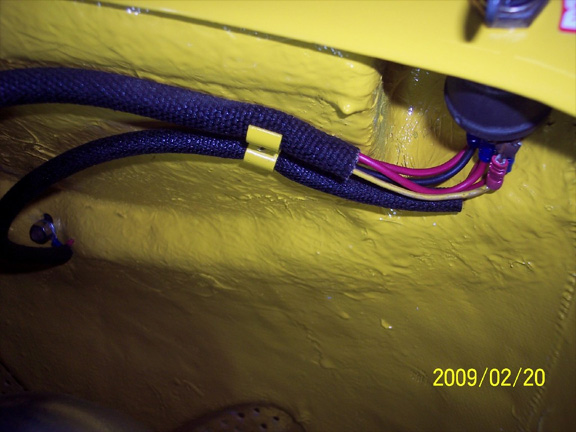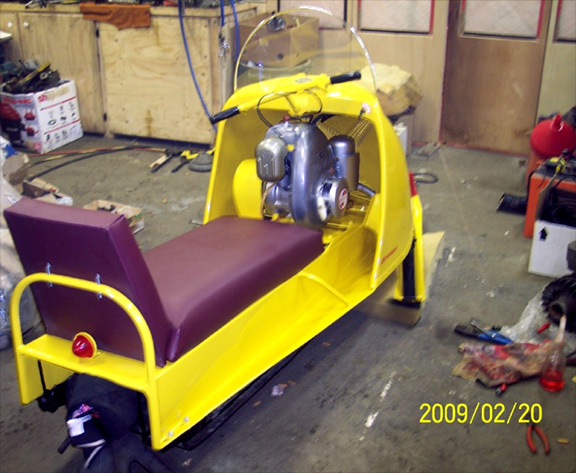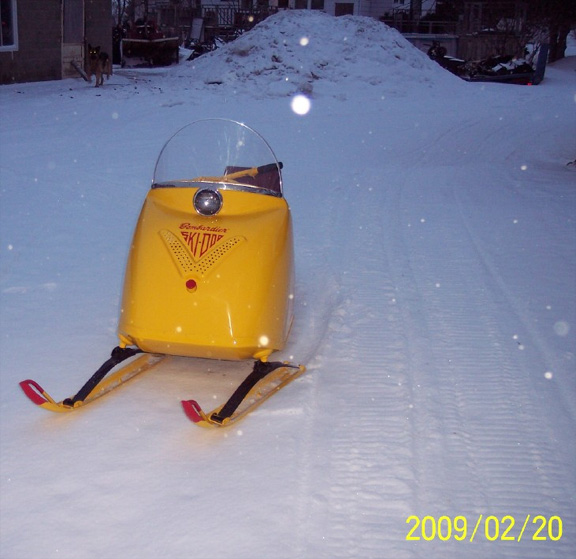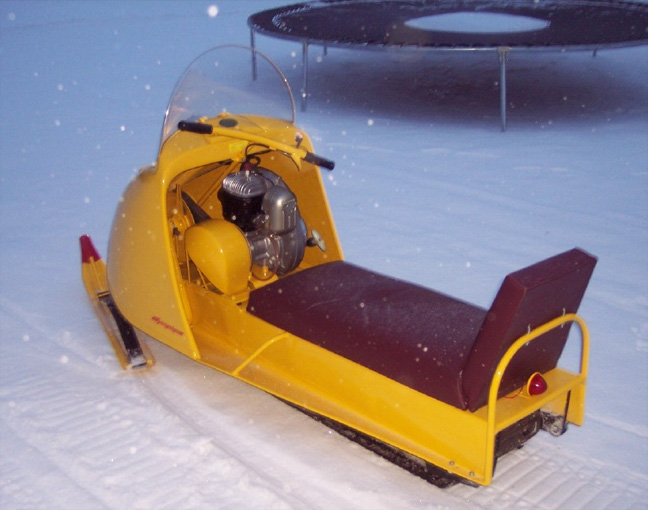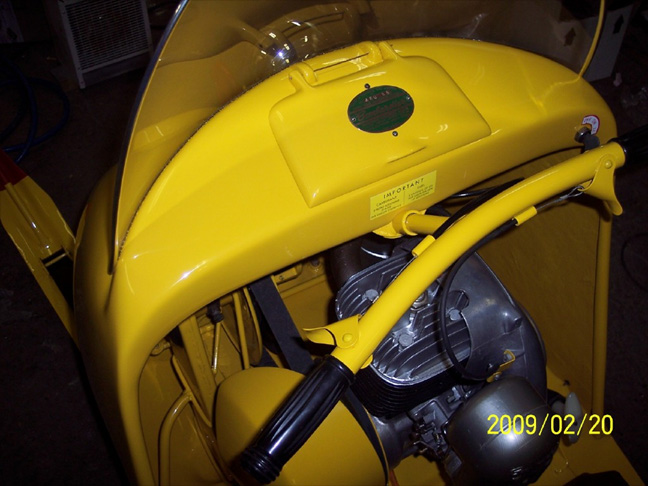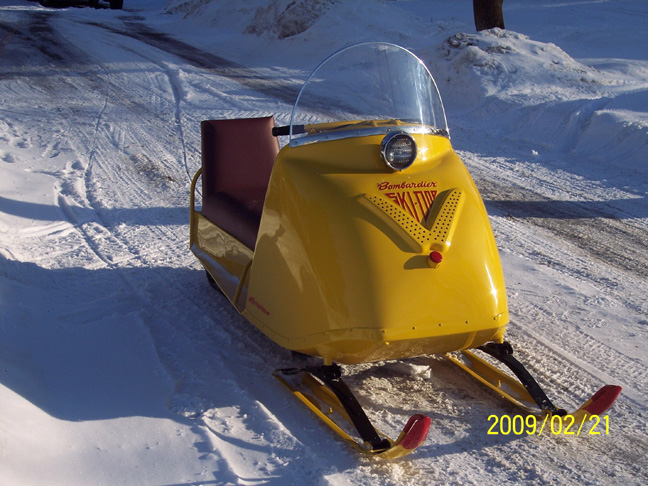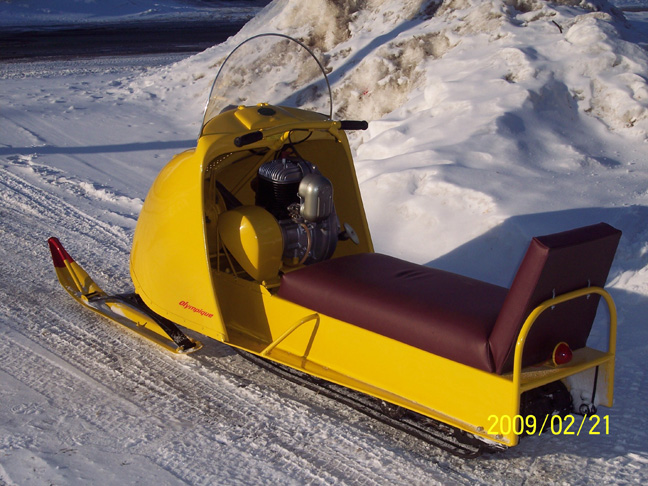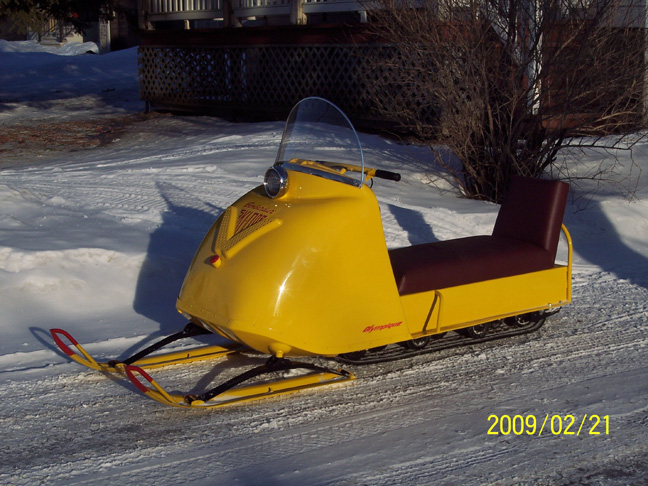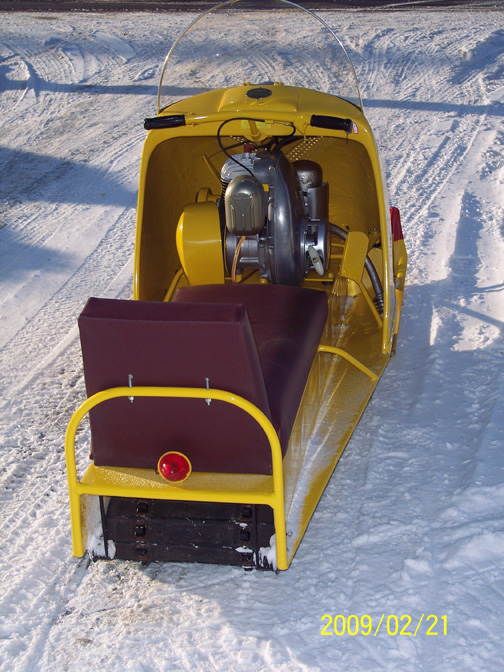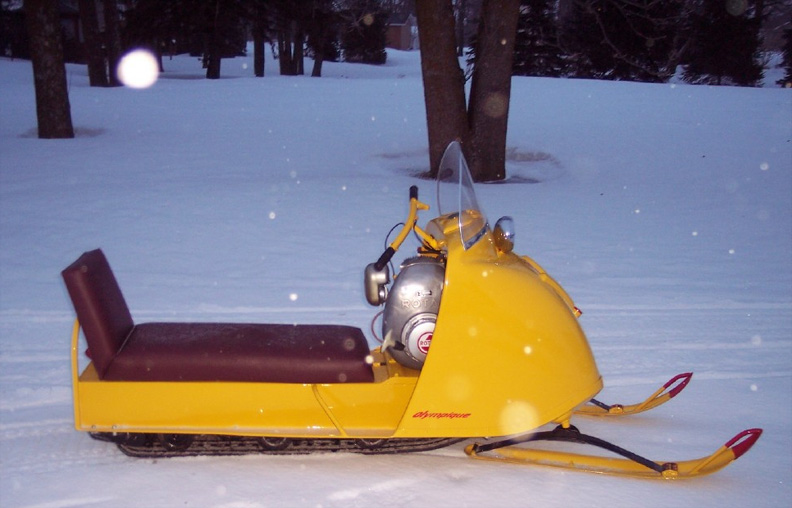 Hi David - Here are a few shots of my 1965 Ski Doo Olympique all restored.
First ride today!! I took a lot of years to find all the used and NOS parts and also a
lot of research to be sure for all the detail. As you can see on the 2 first pictures,
this is what I have + the original engine but W/O the air box when I bought it from a
guy in Cap D'espoir Gaspésie, Québec.
The only parts that are not original are the driven (pouli cam), seat and backrest with the correct material. I have the real pieces but I kept them for an other 1965 I have
for my collection , this sled will do a few vintage rides.
Thanks for your times and your beautiful site!
Cheers, Stephane Martel - Québec
THANKS STEPHANE FOR THE GREAT PICTURES!