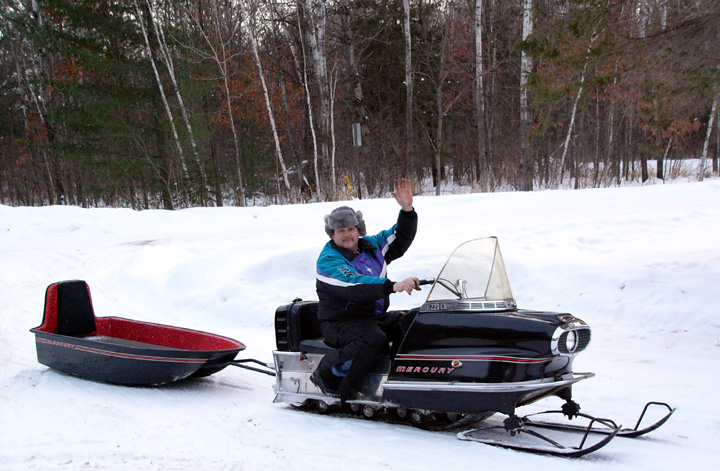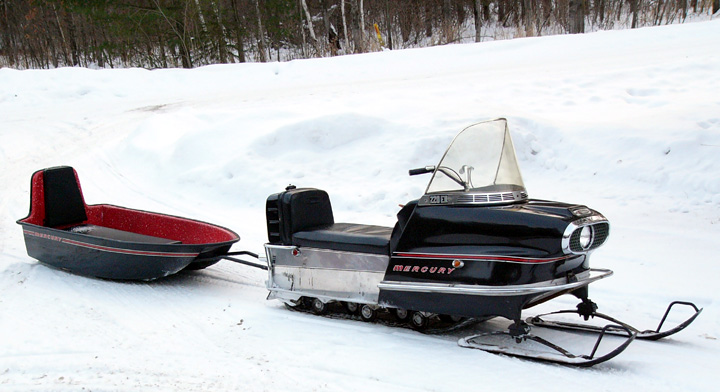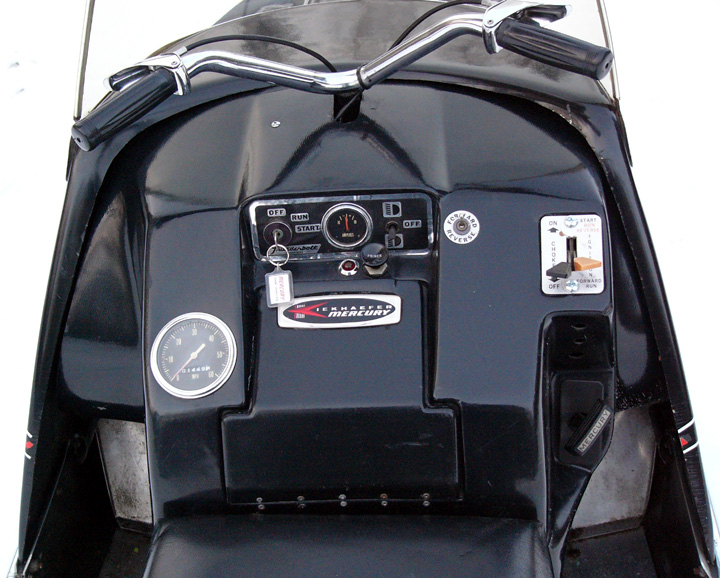 JANUARY 20 / 2009
HI DAVID - JUST THOUGHT I SEND SOME PICTURES OF A
1969 MERCURY 220ER SNOWMOBILE AND MATCHING CUTTER.
ITS A 220ER. THAT MEANS 22 HORSE ELECTRIC START WITH REVERSE.
ENGINE RUNS BACKWARDS.
I HAD TO REWIRE AND GIVE IT A NEW FUEL LINE SYSTEM.
OTHER WISE ALL ORIGINAL.
THANKS / JIM SWING
THANKS JIM FOR THE GREAT PICTURES !