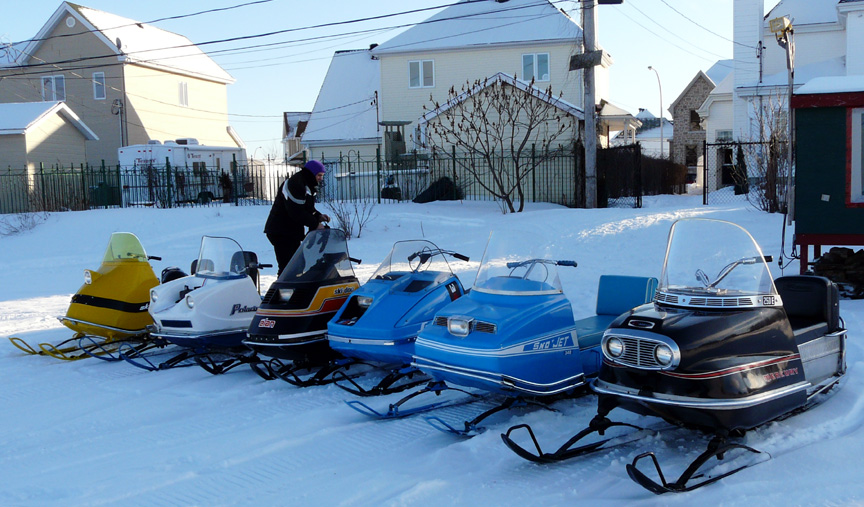 JANUARY 13 / 2009
Salut David! I hope this email finds you well.
Find a few pics of my 2008-2009 line up.
From left to right it is a Super Oly 67, Polaris Colt 295 SS 1972 free air,
Elan Deluxe twin 1976, Sno Jet SST 1973 340,
A fantastic Sno Jet 1970 powered with a original Sachs 340ss stinger pipe and my Mercury 250E 1970.
Note that this last seld is all original and has never been restored.
Keep on adding pics of antique and vintage sleds.
Your site is fantastic and unique and it is for me a daily relaxing moment.
Denis Poulin / QUÉBEC
THANKS DENIS FOR THE GREAT PICTURE !