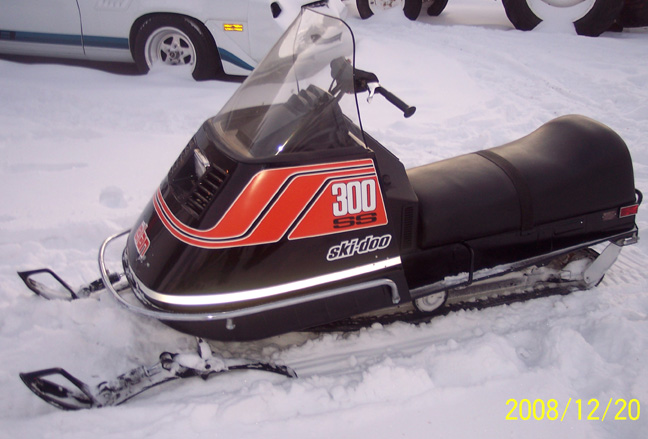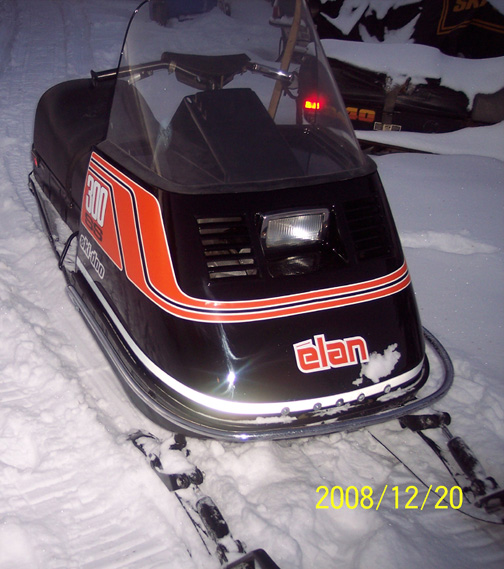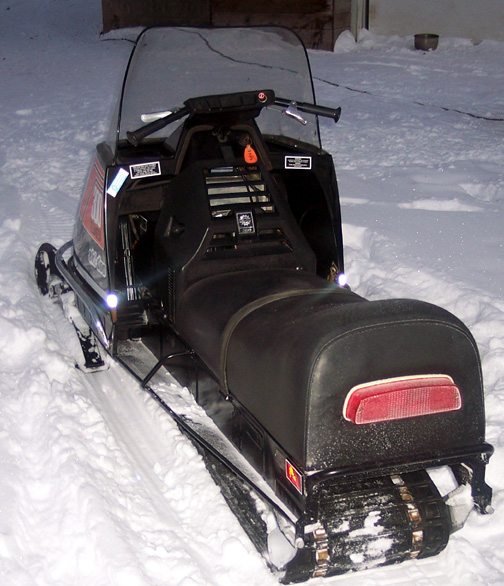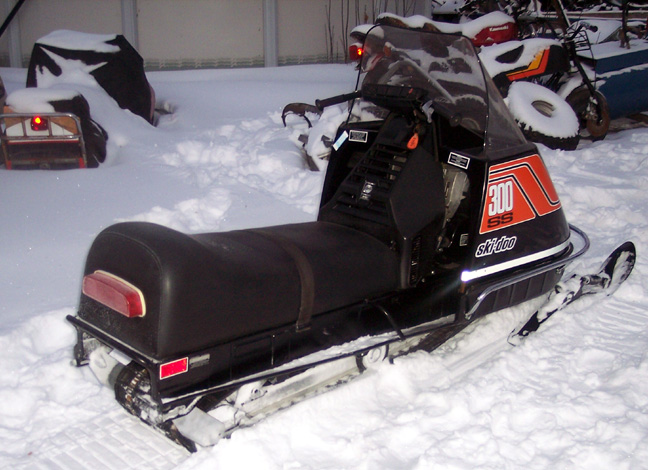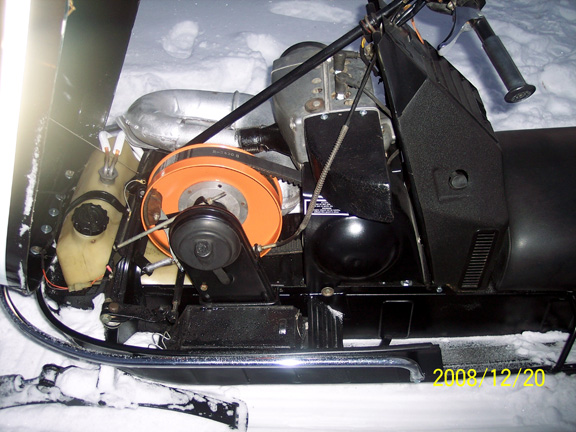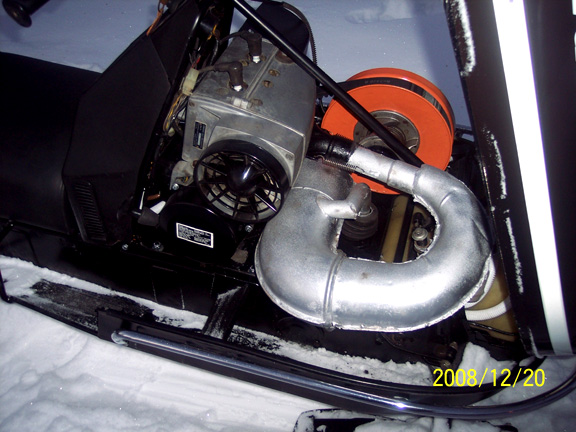 DECEMBER 30 / 2008
Hi David, I send you a few pictures of my 1975 Ski DOo elan 300ss that
is not restor but just been clean up a little, this is not a show piece but a
nice runner "all original" I mean it has all the right parts at the right
place even the hugly front bumper that came only on a few 300ss.
All other have the front bumper like the 74ss or the twin model 1973 to
1976, 1977 to 1979 as the same but black.
Thanks / Stéphane Martel / Qc
---
THANKS STÉPHANE FOR THE GREAT PICTURE !