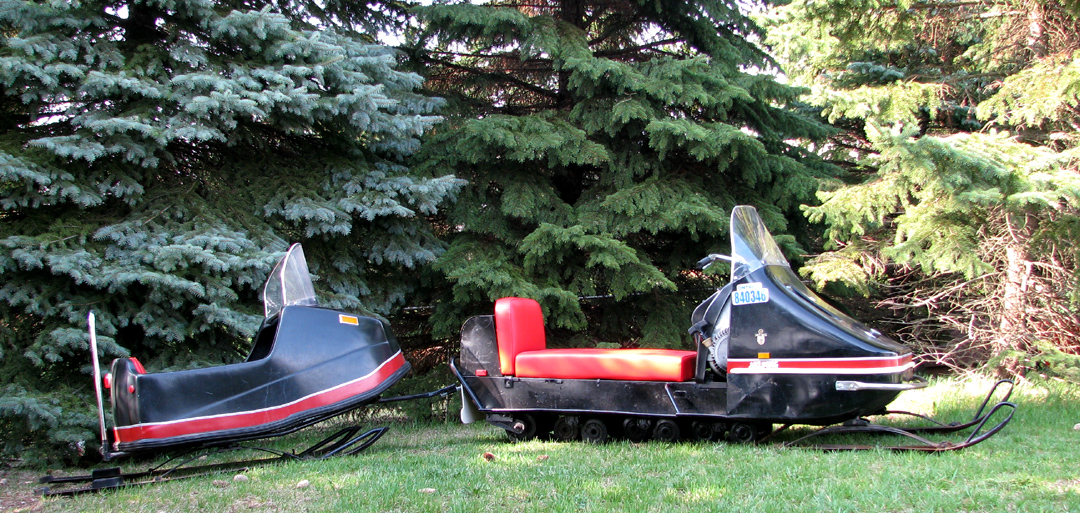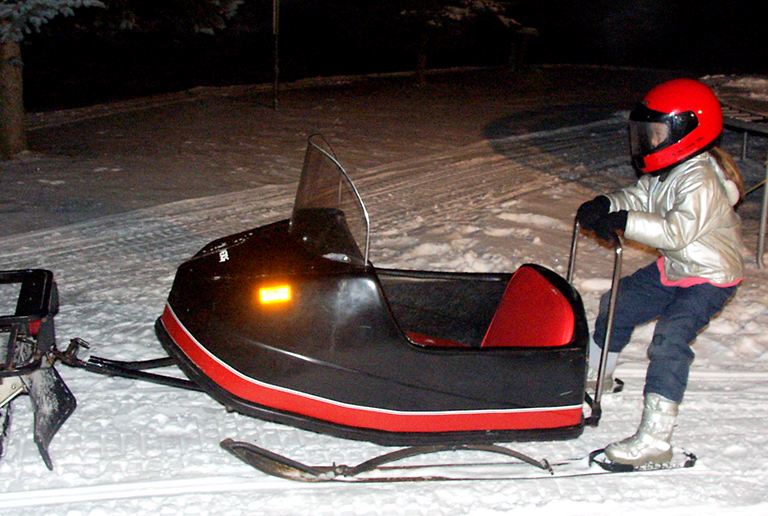 NOVEMBER 19 / 2008
1969 ARLBERG
Hello Dave / As everyone says I love your site was thrilled to see a new photo of the
1969 Arlberg supplied by Ross Jewiss. I have one of these and this is the first photo
I have seen with the name plate on the seat. It was also helpful to see the 1969 seat
set up. As you can guess I acquired one of these sleds recently and am attempting
to do it up. My sled came with the hand book and a caboose.
This caboose features foot stirrups that one can stand on and ride behind the
caboose the kids love it. Thanks, Len Lefebvre, Oakland Ontario.
THANKS LEN FOR THE GREAT PICTURE.