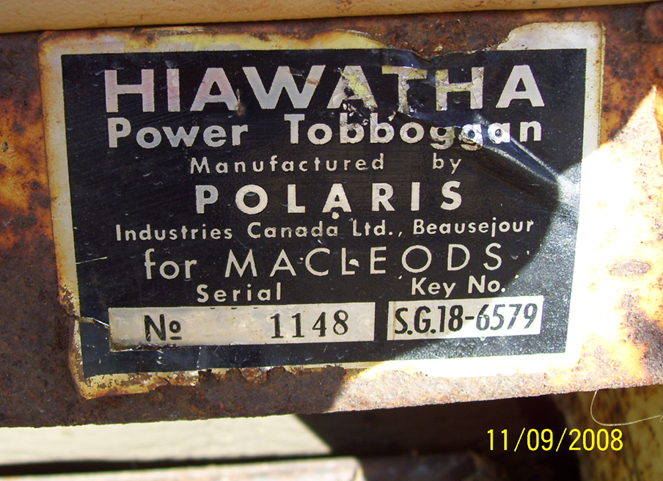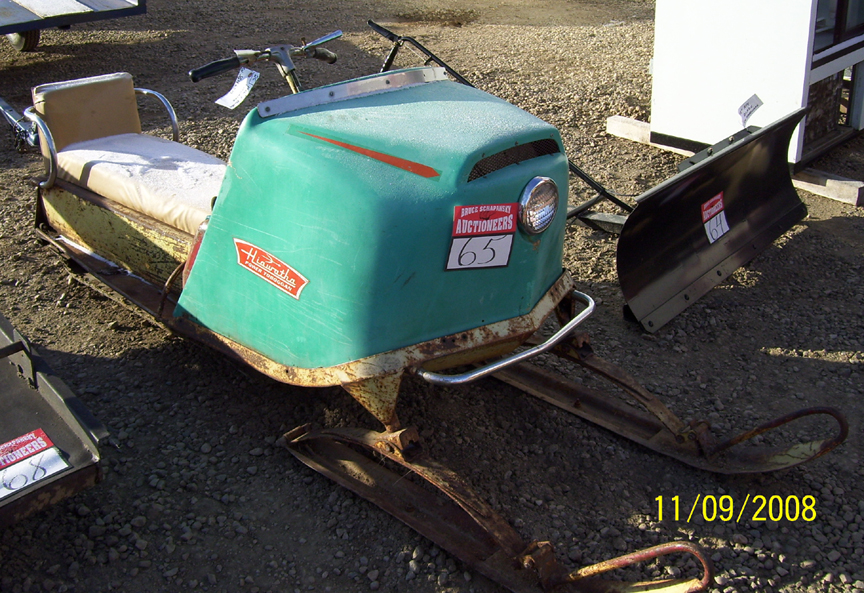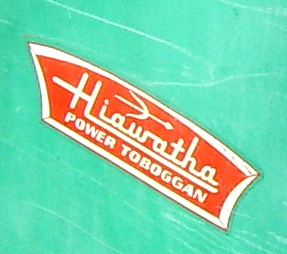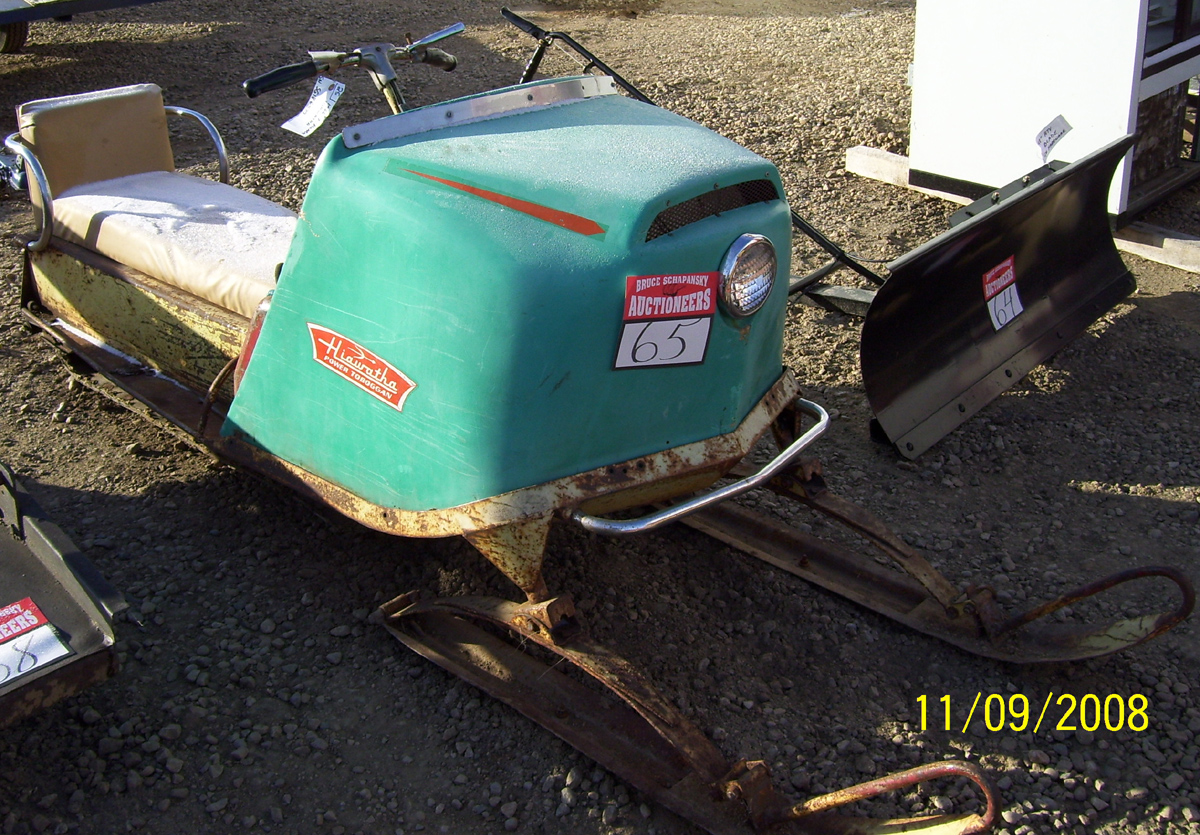 NOVEMBER 10 / 2008
Hi David - This sled sold at an auction this past Sunday, in Sask.
It is a 1967 Hiawatha made by Polaris.
Thanks - Cory Hanson Saskatoon, Sk
---
CORY WAS A GREAT HELP WITH THIS PIECE OF SNOWMOBILE HISTORY THAT
I DID NOT KNOW ABOUT. HE TOLD ME THAT THIS HIAWATHA WAS FOR SALE.
I ASKED HIM IF HE COULD GET A GOOD PICTURE OF THE SERIAL NUMBER
PLATE ON THIS SLED TO SEE IF IT WAS MADE BY POLARIS AND YES IT IS.
I DID NOT KNOW THAT HIAWATHA HAD 1967 MODELS BUT THIS SLED PROVES
THAT THEY DID. THIS SLED IS A 1966 POLARIS CLONE WITH A FEW CHANGES.
POLARIS BUILT THIS SLED FOR MACLEODS STORES.
THANKS CORY FOR THE GREAT PICTURE
AND GREAT PIECE OF SNOWMOBILE HISTORY.