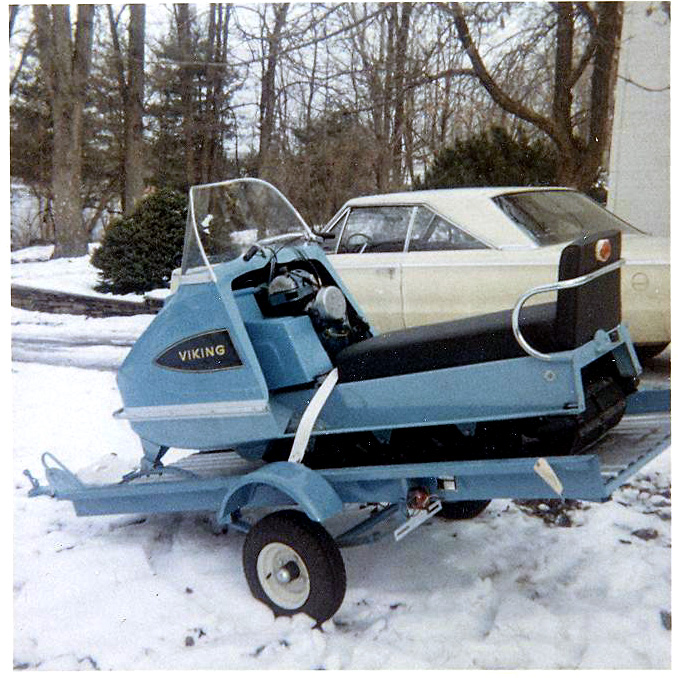 1969 EATON'S VIKING
SEE TEXT BELOW.
Hi Dave: I LOVE your site.
I have been there many many times simply enjoying the memories.
Here are the Eaton's Viking shots I told you about.
The photos are of Ran and Ona Clark of Huntsville, Ontario.
This picture above is of a 1969 Eaton's Viking on the brand new
Eaton's Viking trailer they got at the same time!
Best Regards!
Ross Jewiss, Ontario
---
ROSS WAS ONE OF THE FOUNDERS OF THE ACSCC
Antique and Classic Snowmobile Club of Canada.
READ ABOUT HOW THE CLUB WAS FORMED.
---
THANKS ROSS FOR THE GREAT PICTURE.