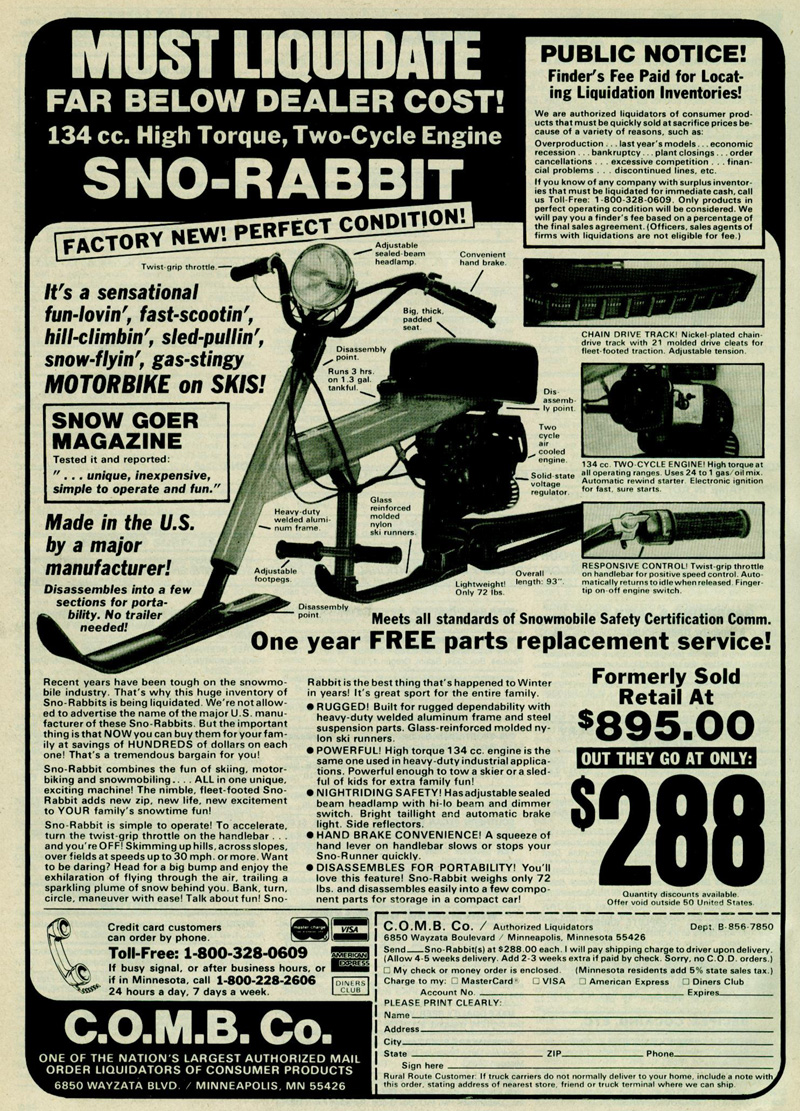 1983 SNO-RABBIT.
---
HERE IS SOME HISTORY ON THE SNO-RABBIT.
AT THE END OF THE 1981 MODEL YEAR, CHRYSLER WHO PRODUCED THE SNO-RUNNER,
DECIDED TO END PRODUCTION. CHRYSLER STILL HAD A LARGE INVENTORY OF THE
SNO-RUNNER WHICH DID NOT SELL WELL.
THEY SOLD THE REMAINING STOCK TO A LIQUIDATION COMPANY CALLED C.O.M.B. CO.
SEE AD FOR THE REST OF THE STORY. DAVID S.
---
Hi David - Here are some pictures from various magazines.
Robert Trussart / Joliette, Québec
THANKS ROBERT FOR THE GREAT PICTURES!