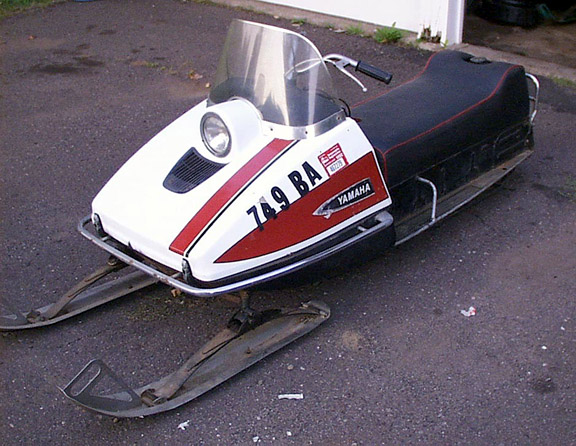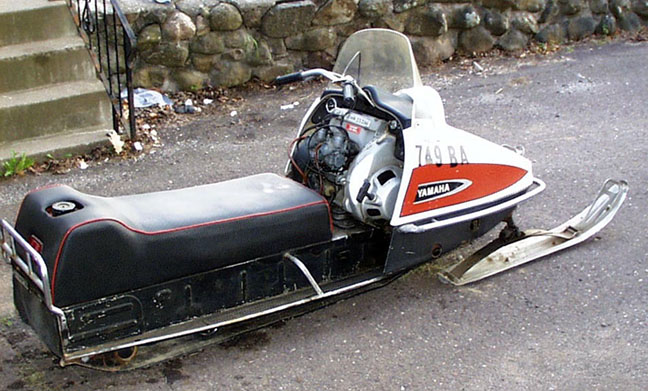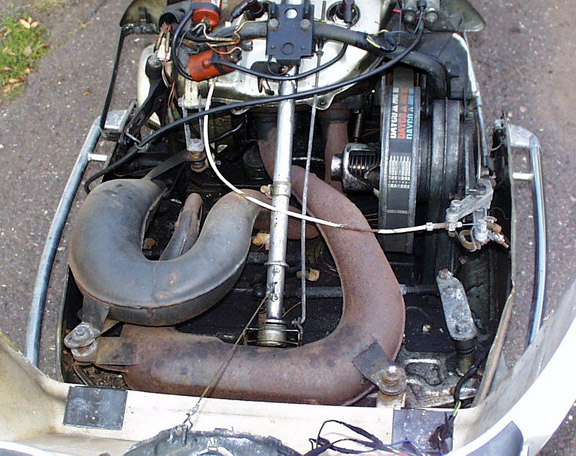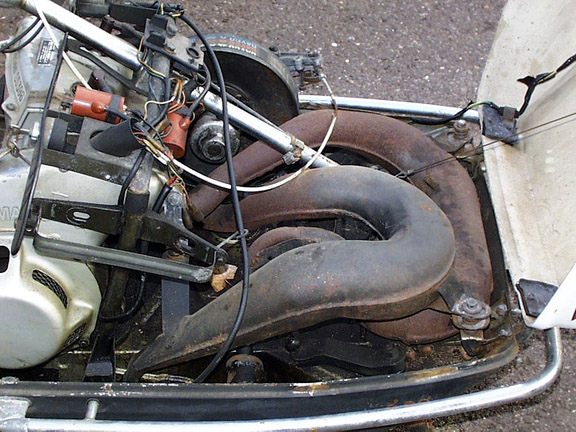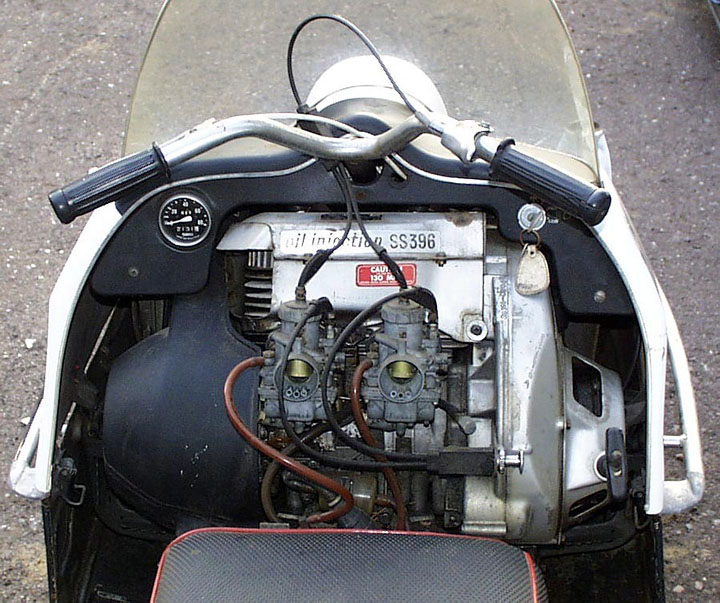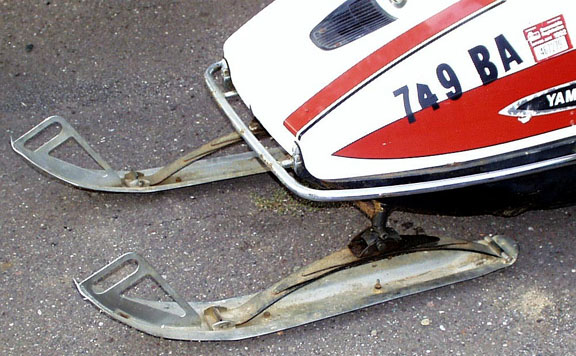 David - I just picked up a few sleds at a recent auction.
Thought you would like some pics for your site.
The Yamaha is a 1970 SS 396. It is Yamahas first attempt at a production race sled.
It has factory tuned pipe exhaust.
This sled has dual Mic's but the original had dual Keiheins with oil injection.
This sled has some sort of aftermarket aluminum skis on it also.
It starts and runs great also.
Sounds very mean and was probably a "sleeper sled".
Thanks. Dan Tomlanovich / Hurley WI
THANKS DAN FOR THE GREAT PICTURE!