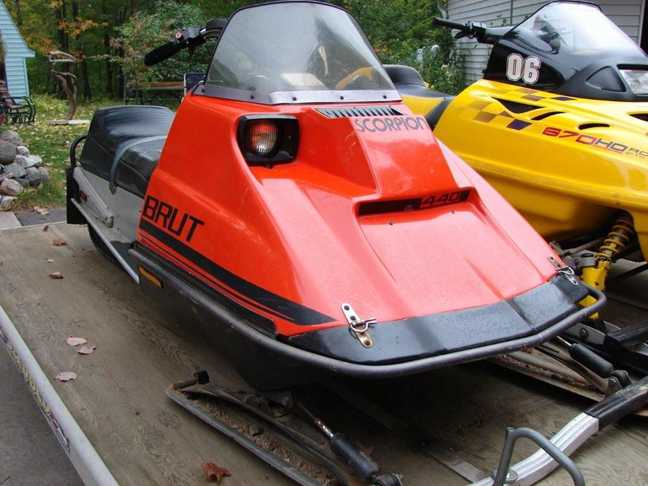 SEPT. 23 / 2008
Hi David - We went to an estate sale and saw this 1975 Scorpion Brut and
went wow and thought it would be nice to own a piece of history so I bid
and won it. Cool, Imagine that tucked away. Good thing it was not a
summer or labor day sale. There would of been too many people there
,would not stood a chance. It was a small 150 or so in attendance.
I sprayed some fogging oil in the carbs and put in some mixed in the
tank. A few pulls and it was running on all 3 cyls and sounded good.
I only ran it for 10 sec. The fuel lines were so brittle, 2 of them
fell off the carbs, so now I'm going to start cleaning it up in a few weeks.
Jason Hinz / Minocqua Wisconsin
THANKS JASON FOR THE GREAT PICTURE!