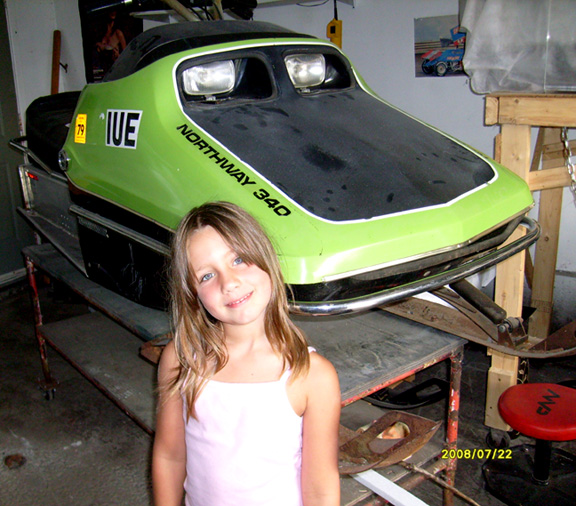 HERE IS THE RESTORATION PROJECT OF ANDY'S LATEST SLED.
1973 Northway Interceptor.
Narrow body 15 inch, With a Hirth 340.
I now have found my Northway Interceptor project and although this sled looked pretty
good in the pictures I saw before buying it. It was rougher than I thought but most of the
parts are there and I have the missing parts here in my stuff so I can return it to its
original state. My eldest granddaughter helps me check out the condition of it.
---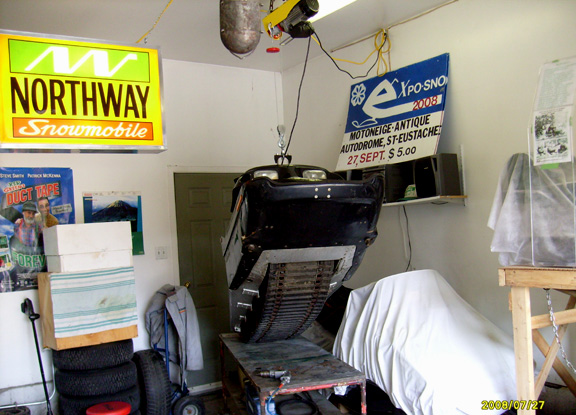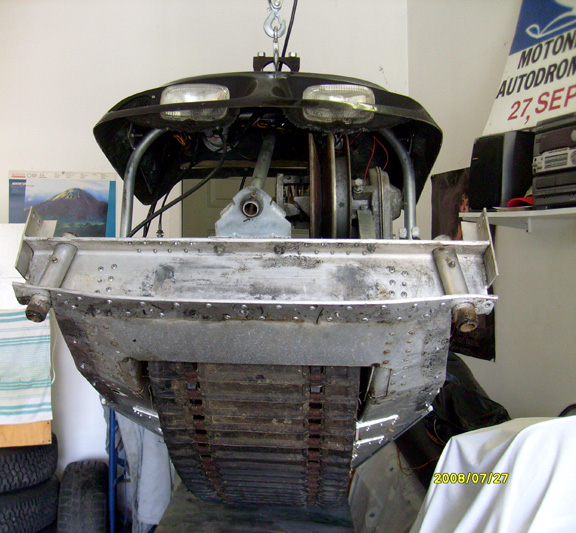 Stripping the sled . The new winch I just installed makes life easier.
HERE IS THE RESTORATION PROJECT OF ANDY'S LATEST NORTHWAY.
---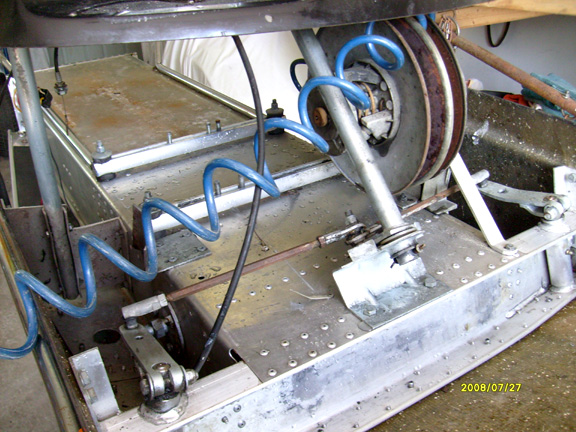 Almost there. Not much more to remove.
---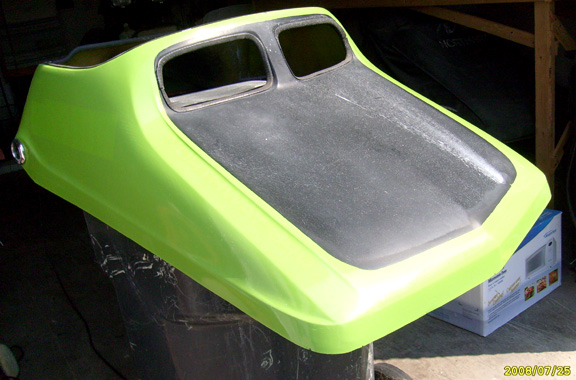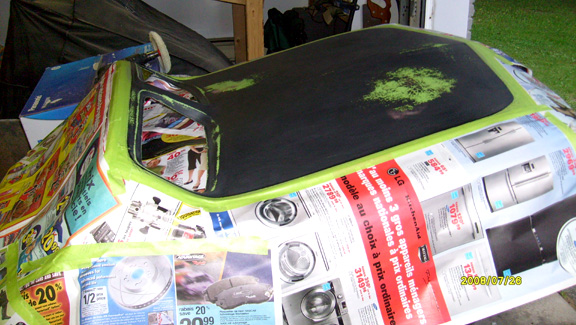 Once the cab was cleaned up, the gelcoat was good enough to
Compound the Green and I decided to repaint the flat black only.
---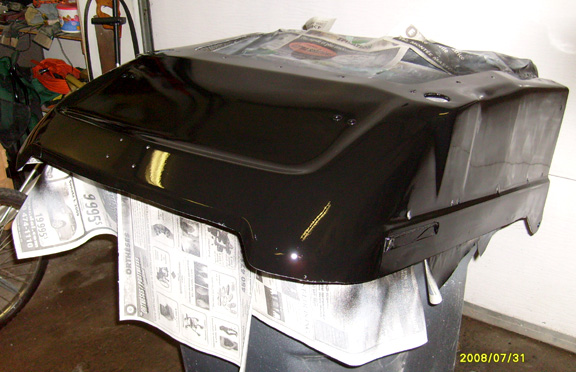 The belly pan had a good sized hole in it that needs fiberglass and body work.
---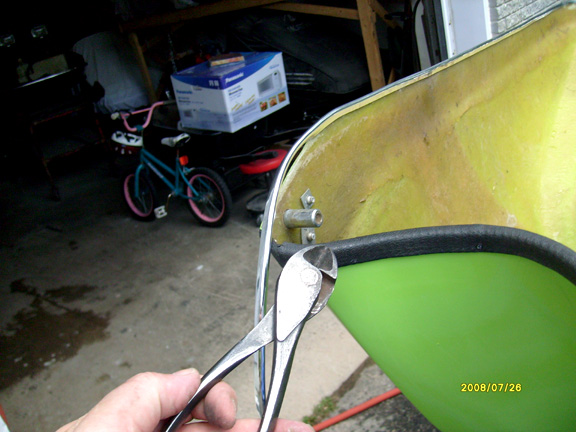 Installing new trim on the cab.
The cutters being used in this pic are the same cutters
I used at the factory when I did cab trim.
---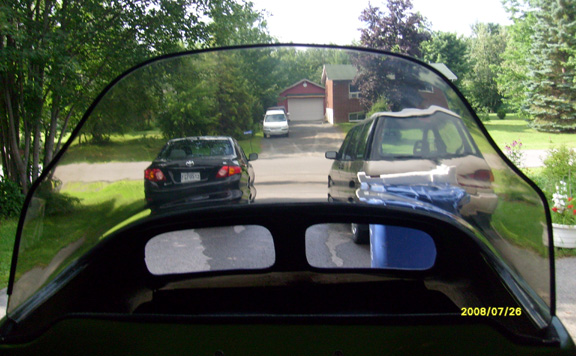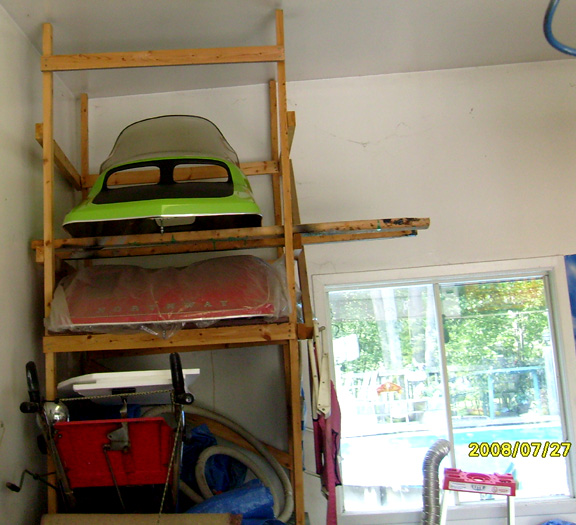 The windsheild had lots of scratches that needed lots of buffing with Cristal Buff
to remove. Then the cab is put up on the shelf while I work on the rest of the sled.
---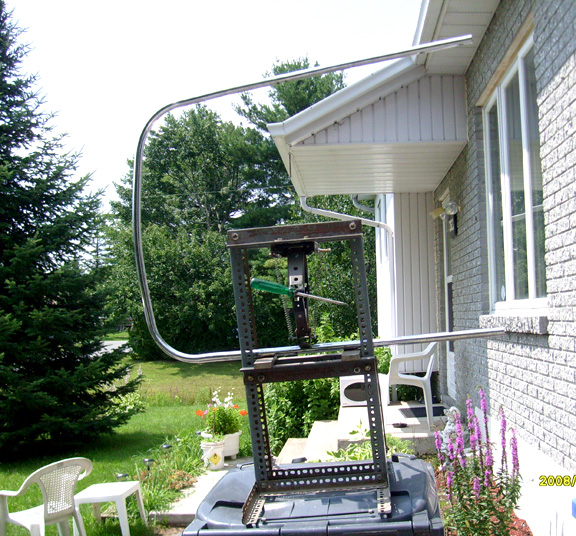 The sled has been in some kind of collision.
The bumper has no dents but was crooked and needed straightening.
---
The lag is Original and is in good shape.
---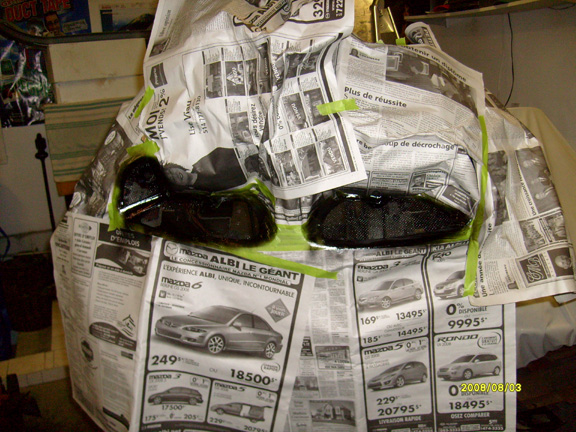 No this is not JASON.
It is the dash masked up so that i could paint the trim on it.
---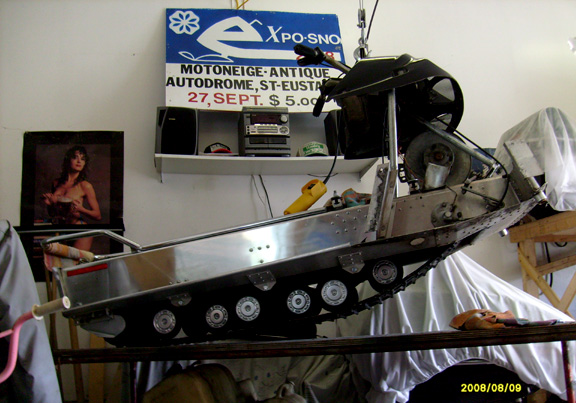 The frame has been cleaned and buffed. Bogies, axles.
Chaincase and lag have all been reconditioned and reinstalled.
---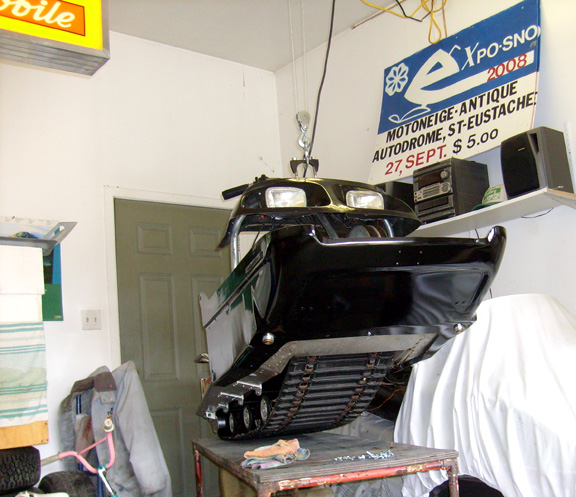 The belly pan is reinstalled and the electrics are done.
I test all the lites and stuff with a battery before installing the engine.
---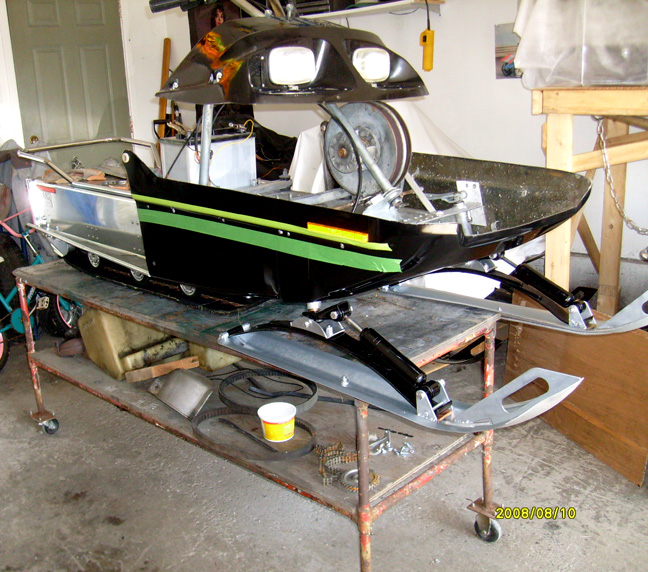 The green tape protects the paint when installing the bumper.
---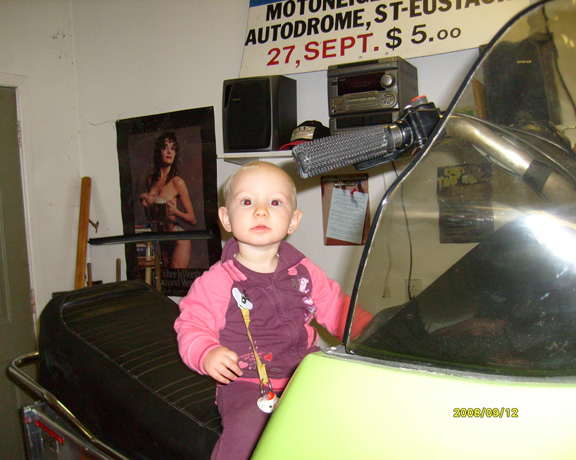 My youngest grandaughter checks out the seat for comfort. She liked it.
---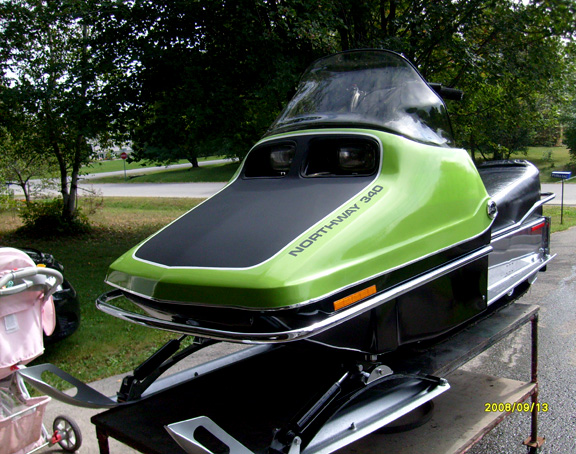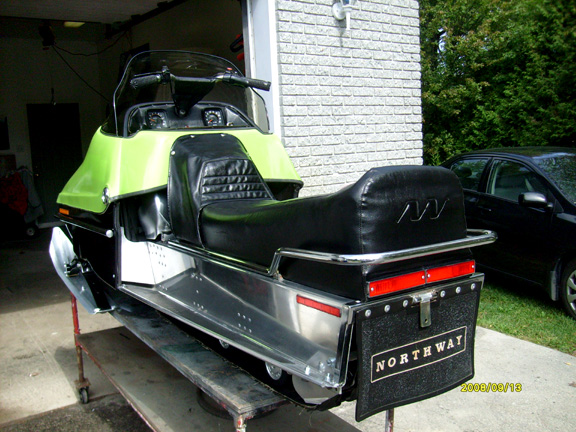 Once everything was installed and the engine was tested and the
complete sled was waxed and cleaned up. Ready for the show.
---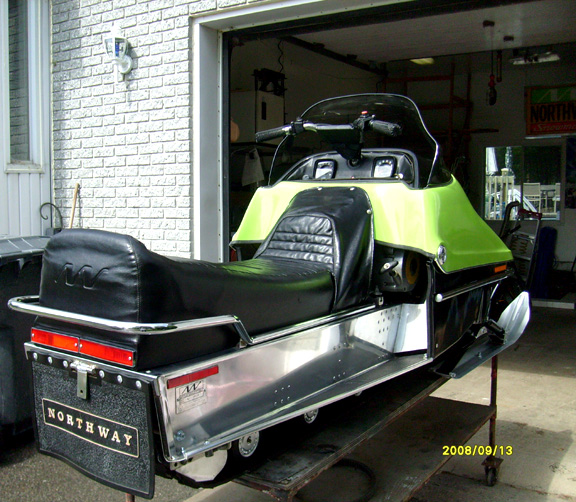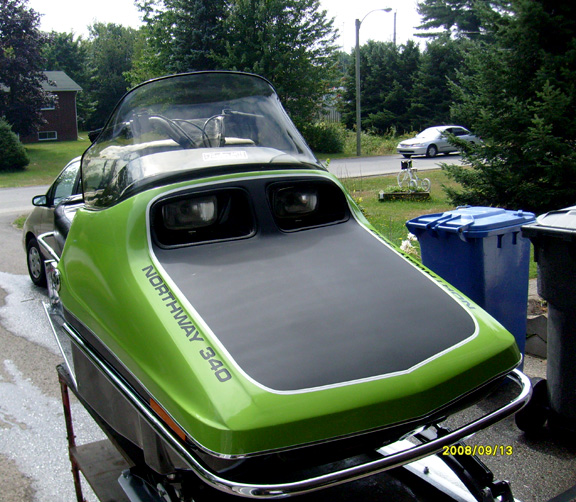 1973 NORTHWAY INTERCEPTOR 340
MORE PICTURES BELOW.
Once everything was installed and the engine was tested and the complete
sled was waxed and cleaned up. Ready for the show.
ANDY TAYLOR / TERREBONNE QUÉBEC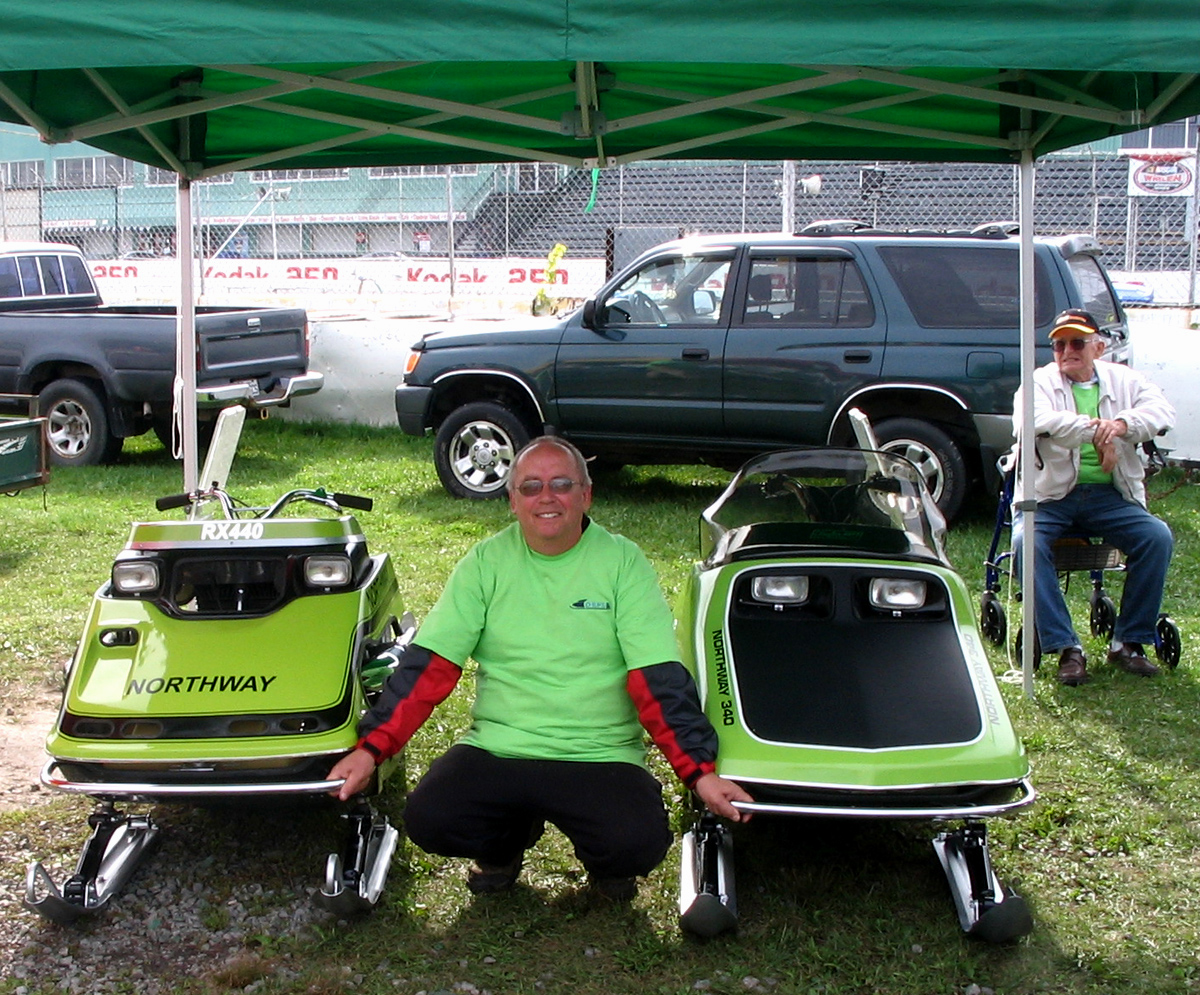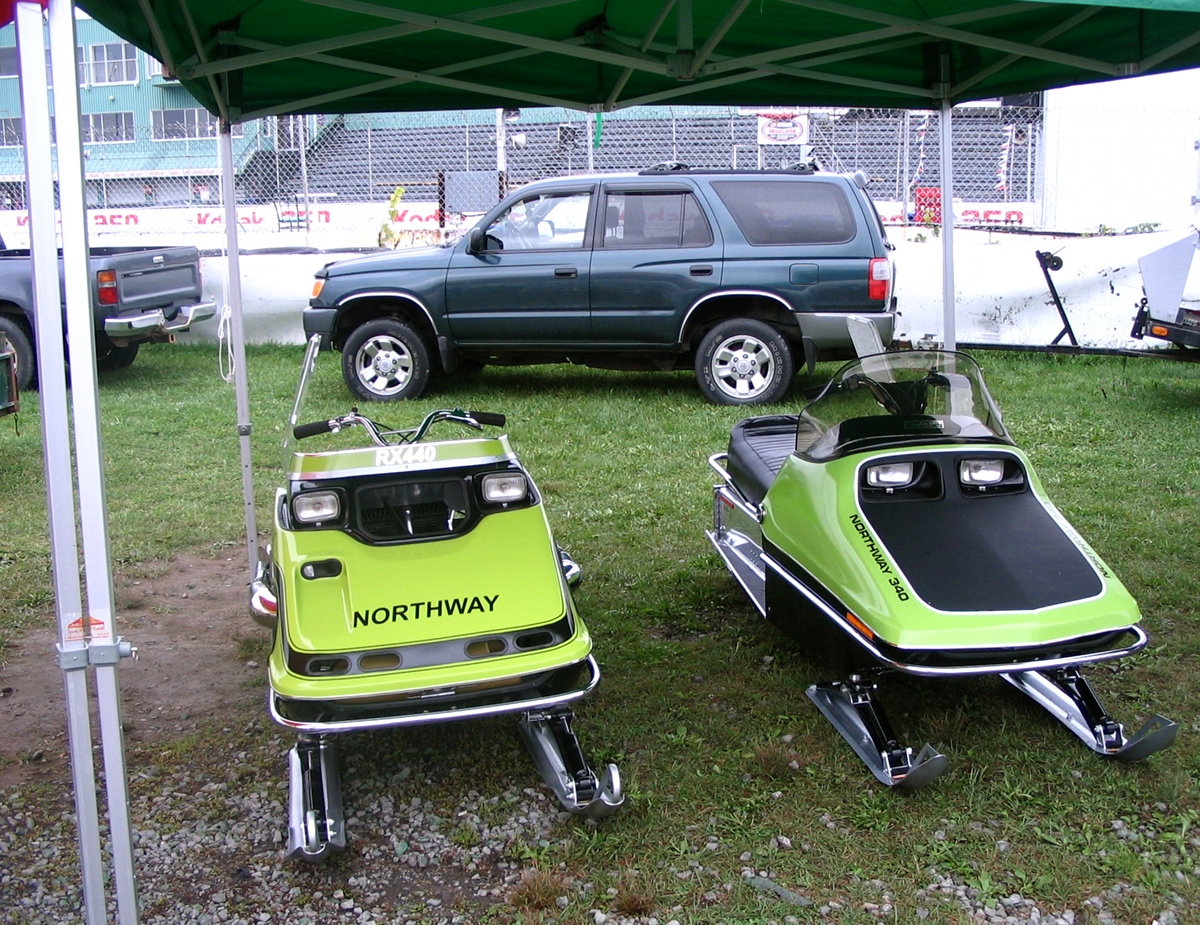 THANKS ANDY FOR THE GREAT PICTURES !
SADLY ANDY TAYLOR PASSED AWAY IN EARLY 2022