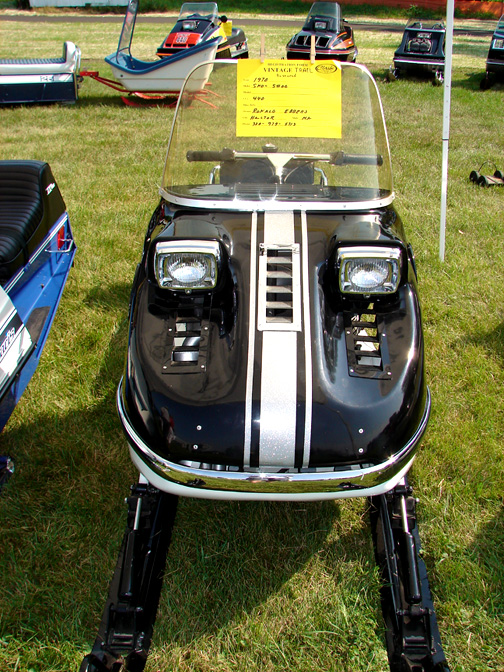 This SNO SHOO was my favorite sled of the show.
David, I have a summer cold but that couldn't keep my son and I
from attending one of the many events held today in Minnesota.
We attended the Classic Sno-Machine Ltd. Summer Rally in
Cold Spring Minnesota. It was a great event with over 70 entries
to include cutters, mini bikes, and a proto type Trail a sled by Scorpion.
Hope all is well. Best Regards
Eric Wymer / MN USA
THANKS ERIC FOR THE GREAT PICTURE!