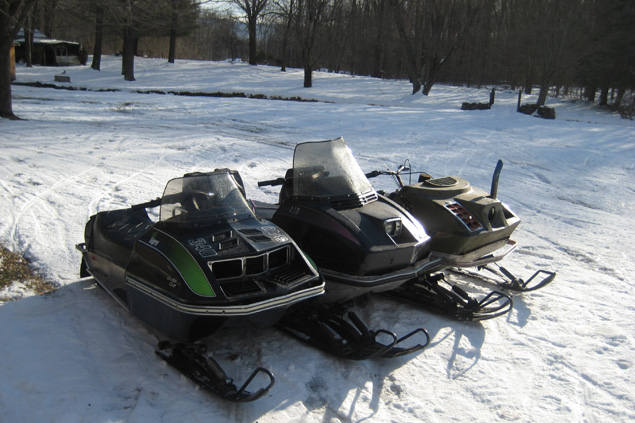 Hi Dave - Here are somemore of my Arctic Cats.
1973 440 Puma
1972 303 Panther
1972 440 Panther
1973 340 El Tigre
440 ski-doo engine in a 1971 puma body.
We have more that are in the stages or restoration as we speak.
I live in Wilbraham, MA.
Jared King
THANKS JARED FOR THE GREAT PICTURE!