DAVID'S VINTAGE SNOWMOBILE PAGE.
RESTORING THE SPORT ONE PIECE AT A TIME.
---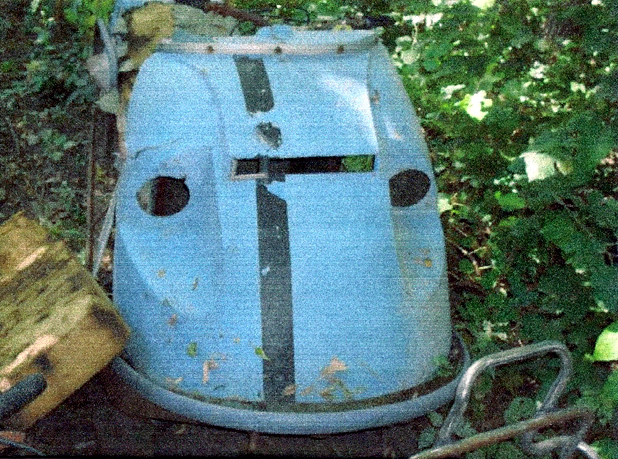 IN 2011, MY FRIEND GERMAIN BEAUSÉJOUR SAW AN AD FOR THIS SLED WHICH WAS IN MN USA.
HE KNEW IT WAS SOMETHING SPECIAL.
DO YOU KNOW WHAT IT IS?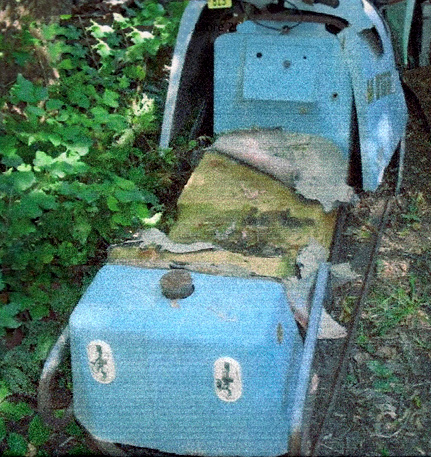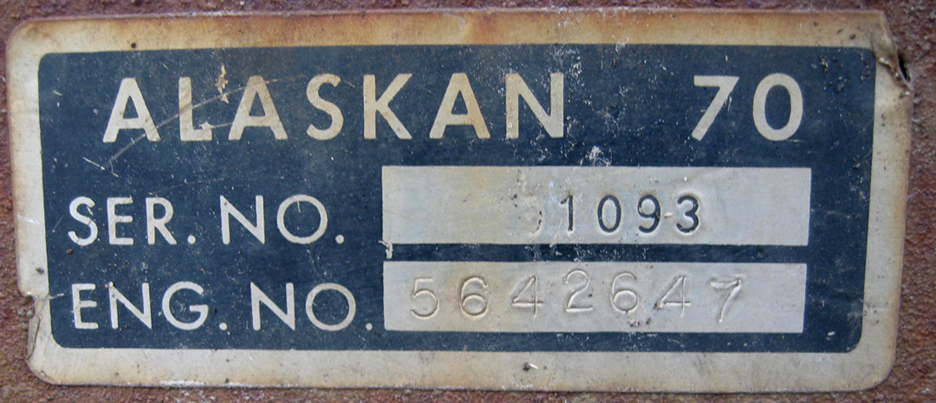 ALASKAN SNOWMOBILE
NOT MANY MADE.
AFTER BUYING THE SLED, GERMAIN HAD TO FIND SOMEONE TO GET THE SLED.
AFTER A FEW WEEKS OF LOOKING, HE FINALLY DID.
THE SLED WAS TRANSPORTED TO OUR FRIEND MIKE WHO TOOK THESE PICTURES FOR GERMAIN.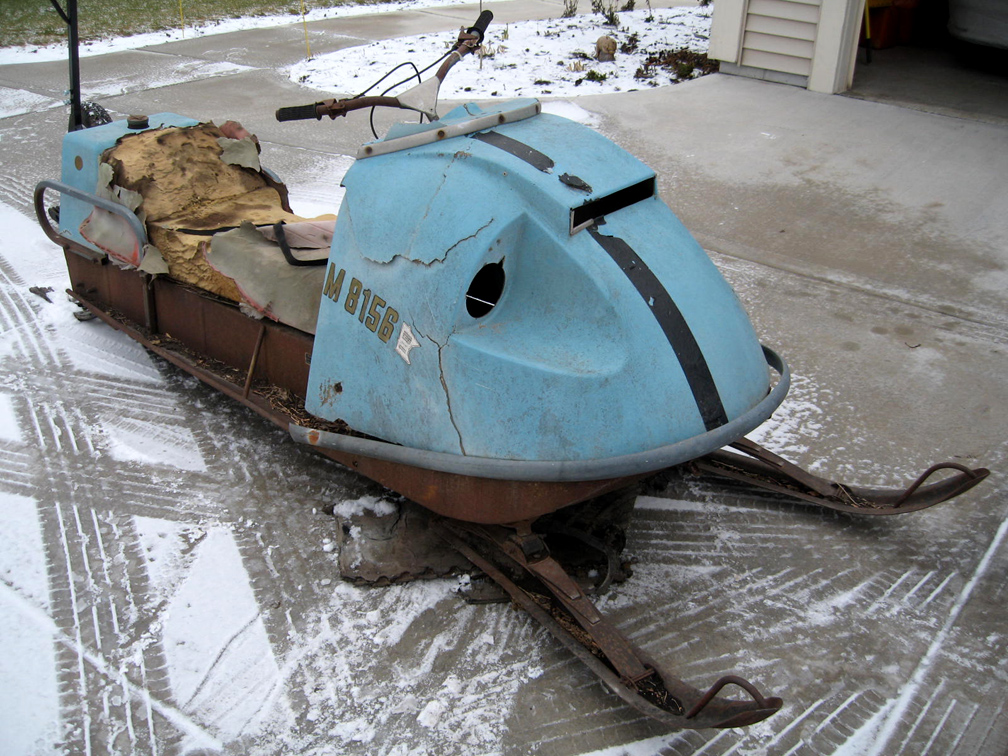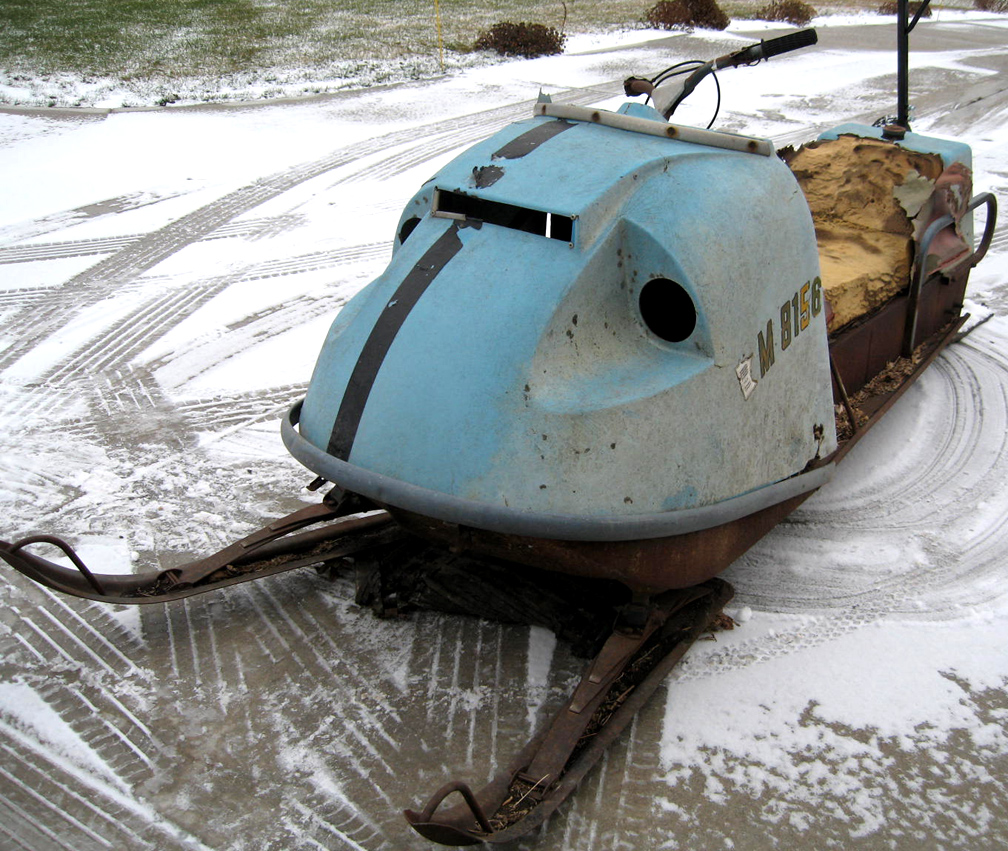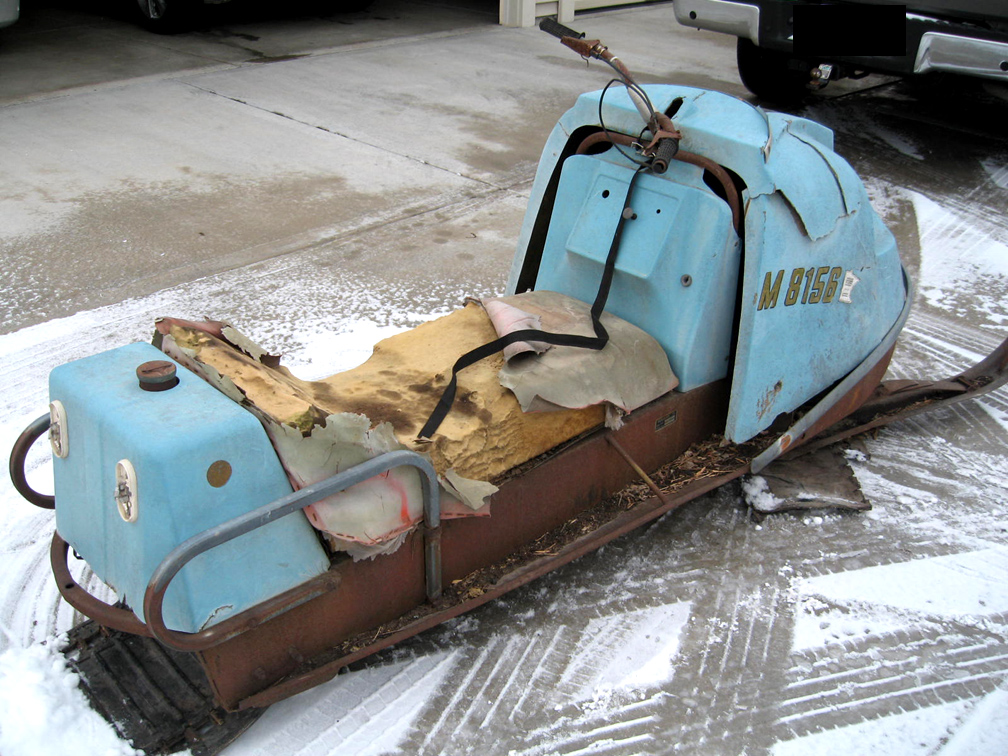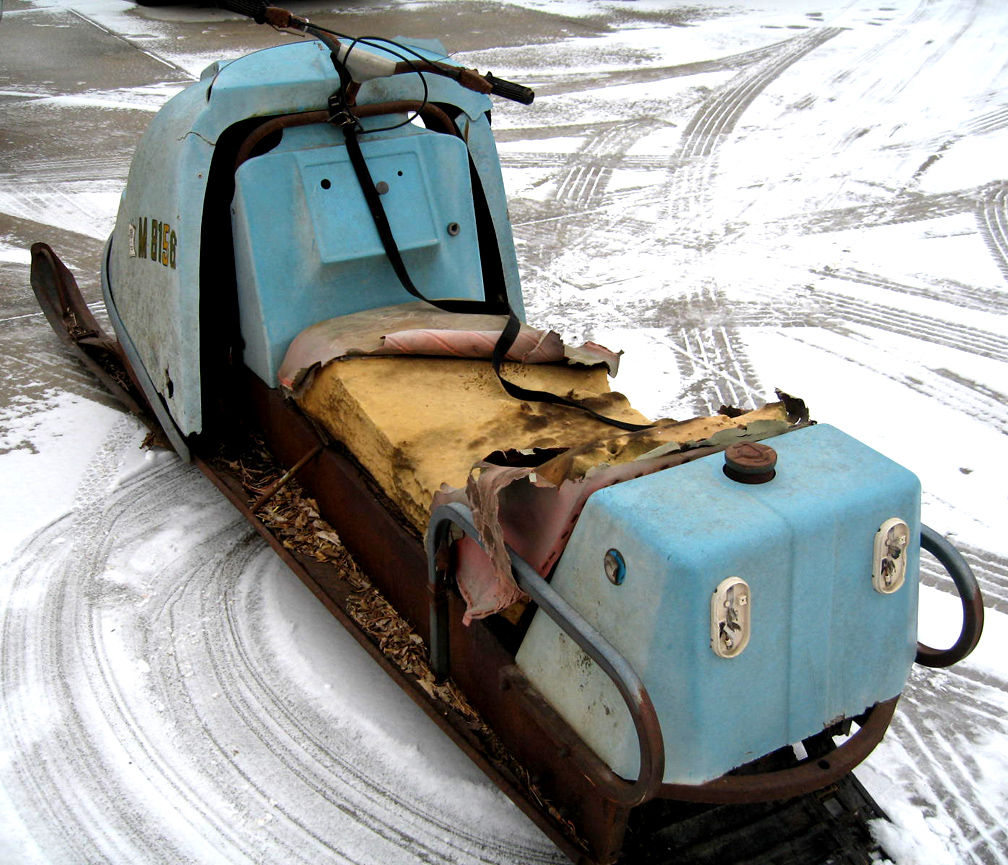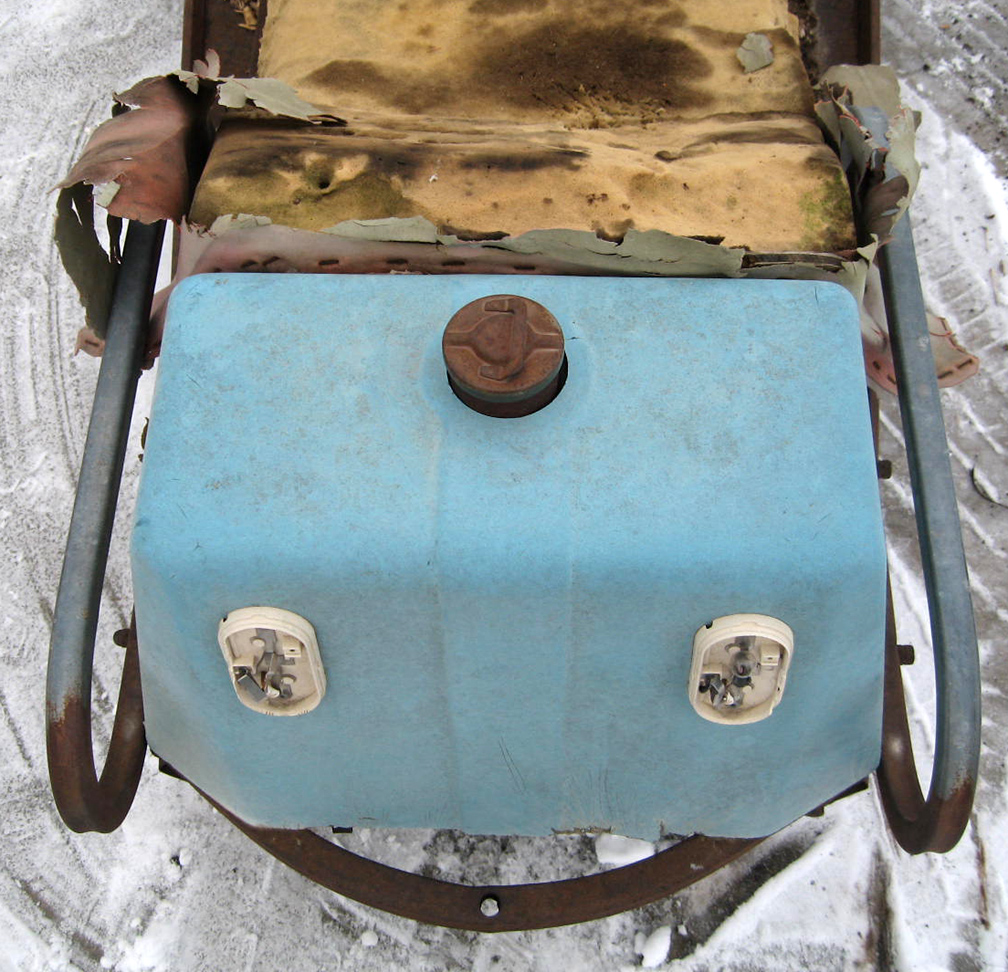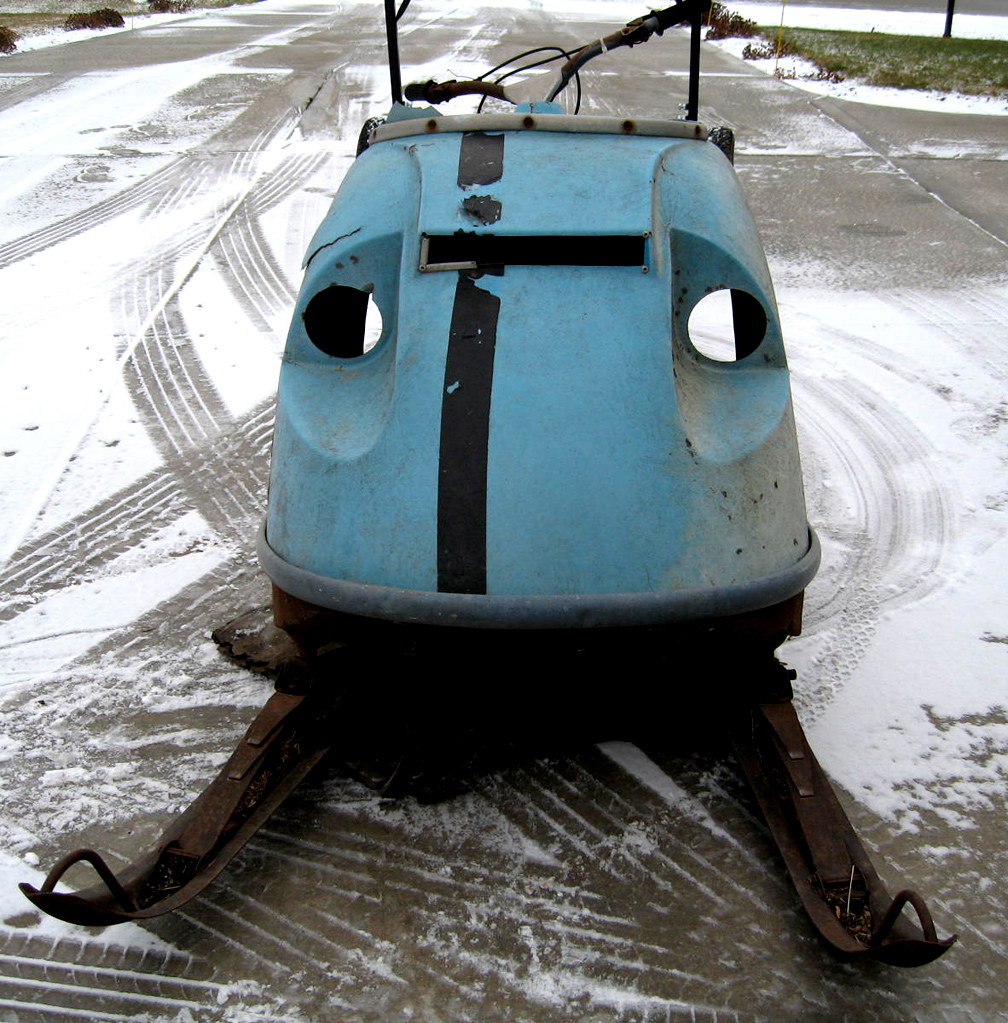 I AM SO HAPPY THAT GERMAIN SAVED THIS SLED.
WHAT A TRUE PIECE OF SNOWMOBILE HISTORY.
IT WILL BE FULLY RESTORED IN THE NEAR FUTURE.
THANKS MIKE FOR THE GREAT PICTURES !