DAVID'S VINTAGE SNOWMOBILE PAGE.
RESTORING THE SPORT ONE PIECE AT A TIME.
2010 GREAT EASTERN WHITEOUT VINTAGE SNOWMOBILE SHOW - PAGE 6
---
A RARE 1976 SKI DOO OLYMPIQUE PLUS 440 SNOWMOBILE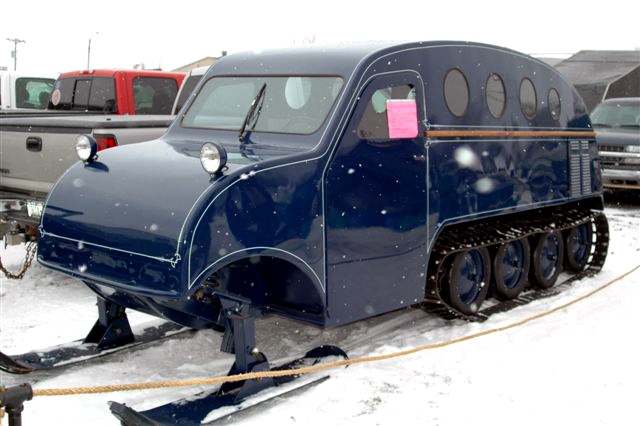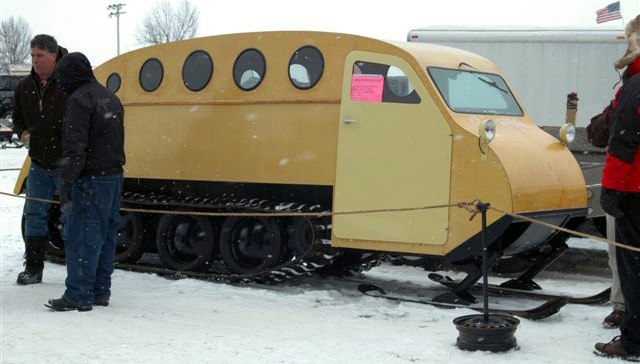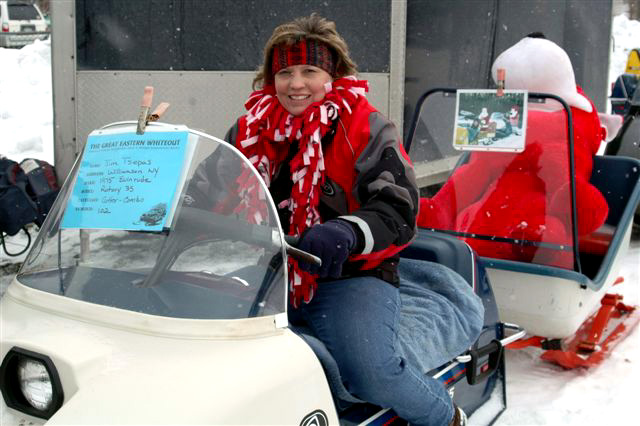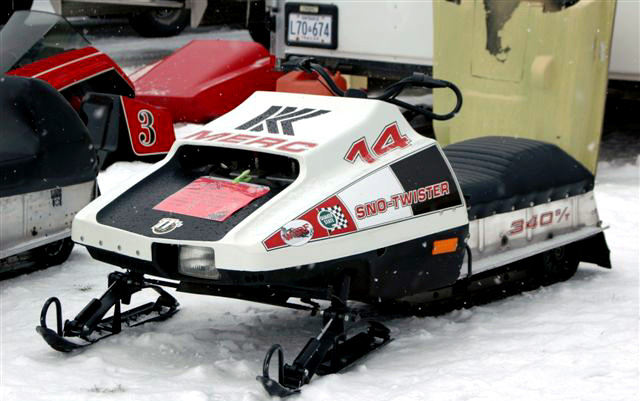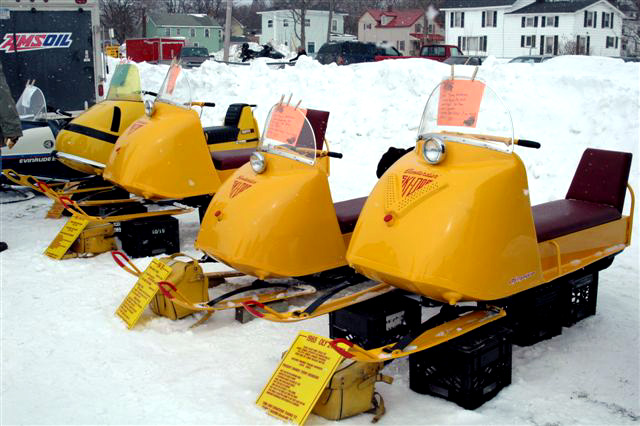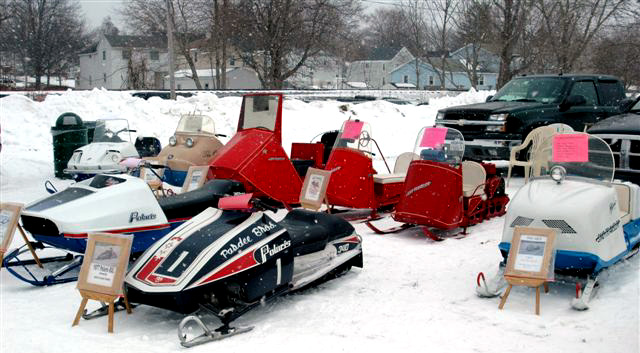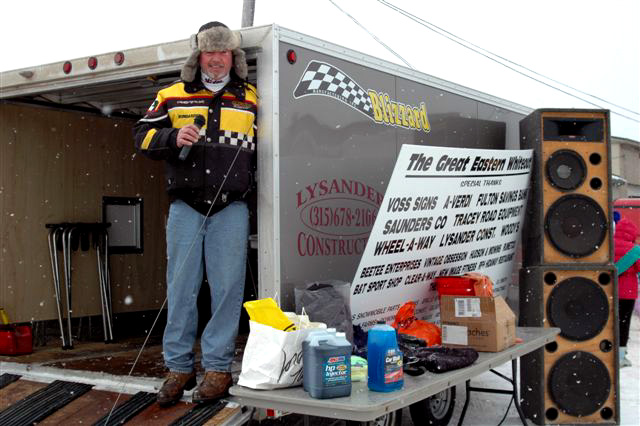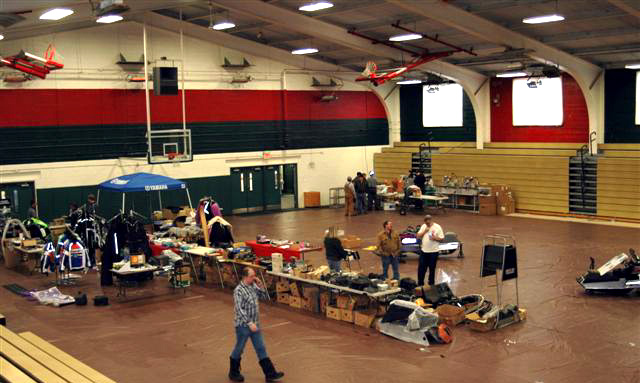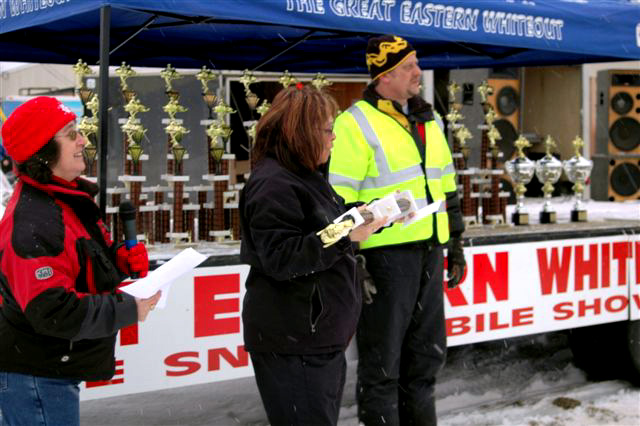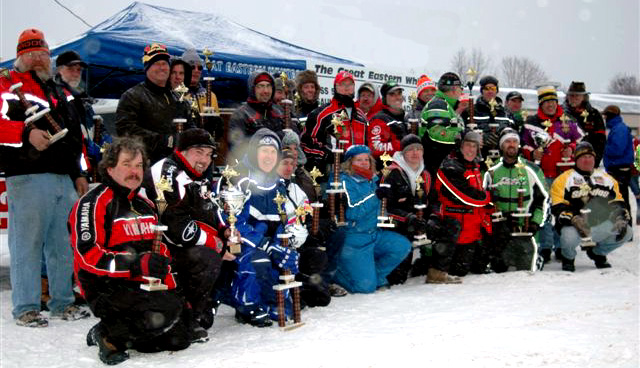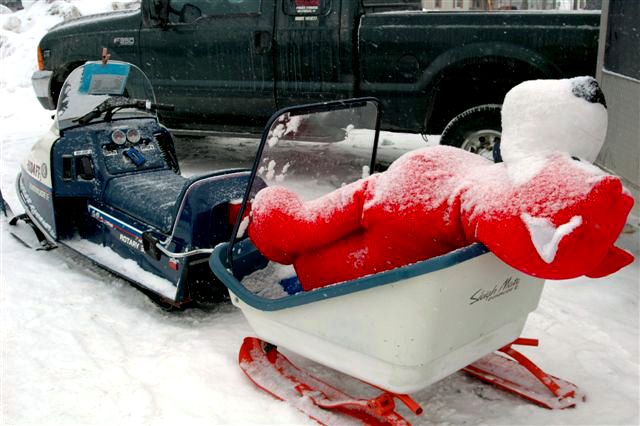 Hi David - Here are some pictures from
the Great Eastern Whiteout - Feb. 2010
The big Red Dog Clifford in one of the pictures is my sled.
The Johnson Phantom Rotary 45 is mine also with the cargo sleigh behind.
The show was a great turnout with Two full days of events.
Show and vintage oval racing Sat. and 100 mile Bun Bun Race,
Vintage ride, and Vintage Drags on Sunday. Turnout was awesome.
Jim Tsepas - Williamson, NY
THANKS JIM FOR THE GREAT PICTURES!