DAVID'S VINTAGE SNOWMOBILE PAGE.
RESTORING THE SPORT ONE PIECE AT A TIME.
2008 MORRISON FLATS VINTAGE SNOWMOBILE SHOW - PAGE 8
---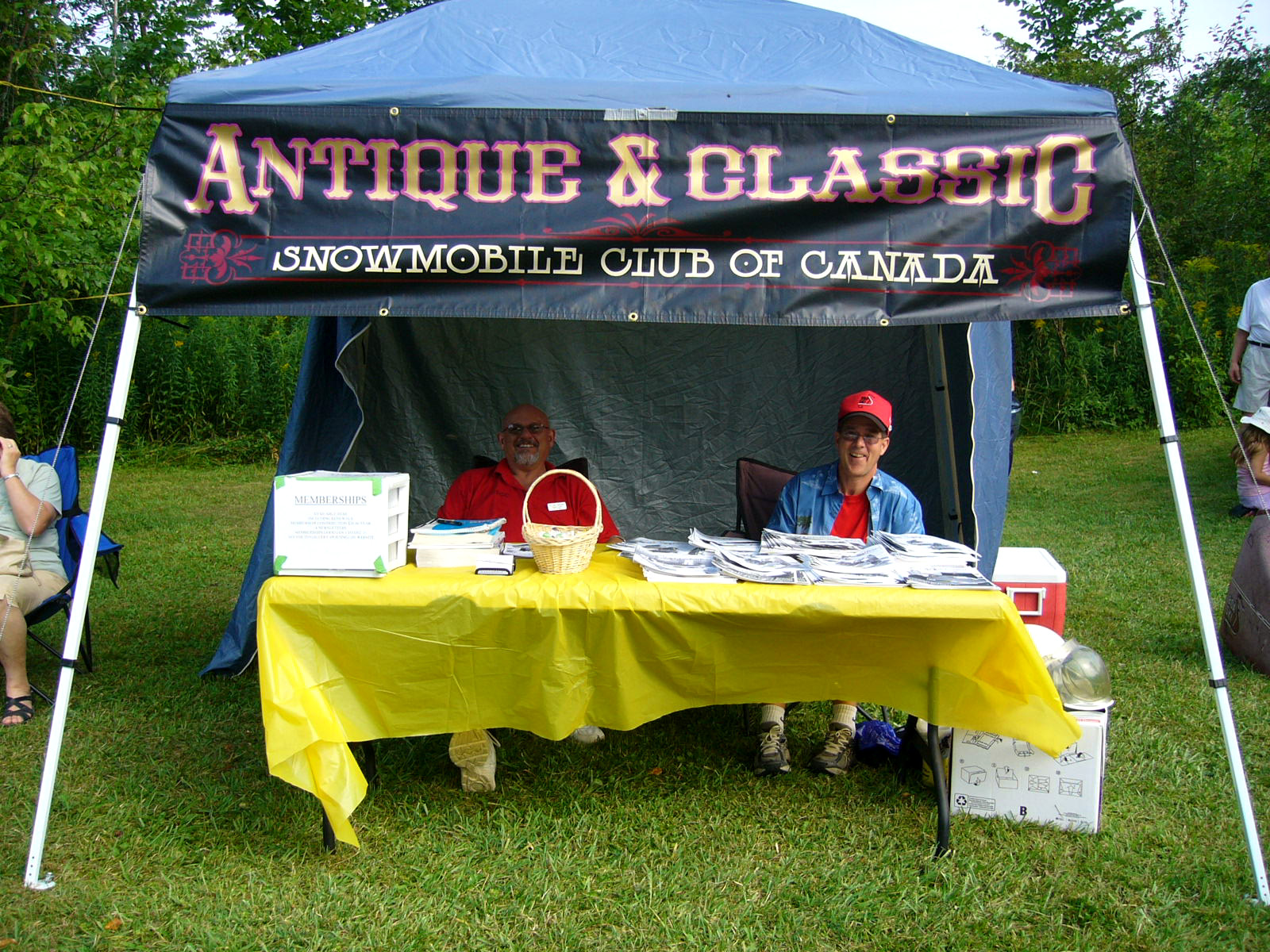 HI DAVID - PAUL JOLICOEUR FROM WINDSOR ONTARIO HERE AGAIN.
WE WENT TO THE 14TH ANNUAL MORRISON FLATS VINTAGE SNOWMOBILE SHOW THIS PAST SAT .... AND WHAT A SHOW IT WAS.
GREAT WEATHER .. NICE SLEDS AND A LOT OF PEOPLE.
I TOOK ABOUT 35 PICTS THAT I AM SENDING YOU TO BE POSTED ON YOUR GREAT SITE FOR ALL SLEDHEADS TO ENJOY.
THANKS AGAIN AND ENJOY.
PAUL - A.C.S.C.C. CLUB HISTORIAN
THANKS PAUL FOR THE GREAT PICTURES!