DAVID'S VINTAGE SNOWMOBILE PAGE.
RESTORING THE SPORT ONE PIECE AT A TIME.
Al Bruggenthies - PAGE 2
---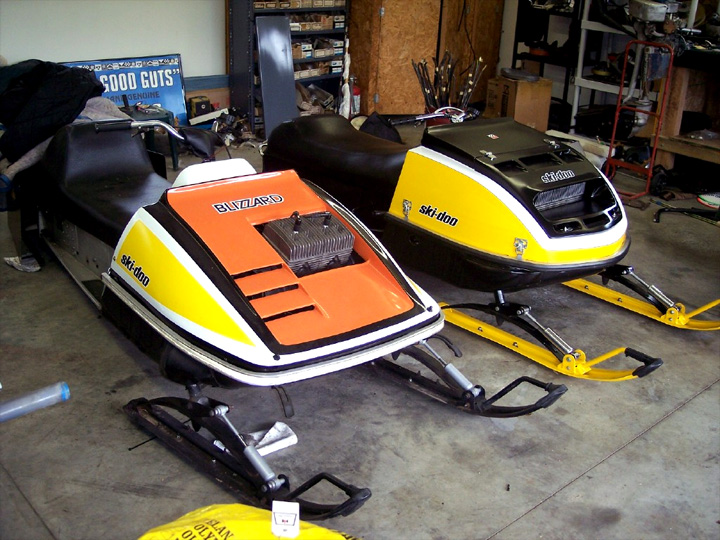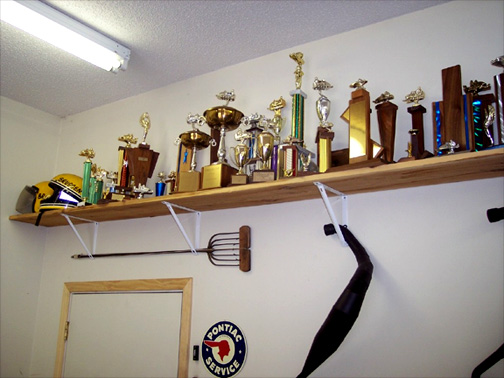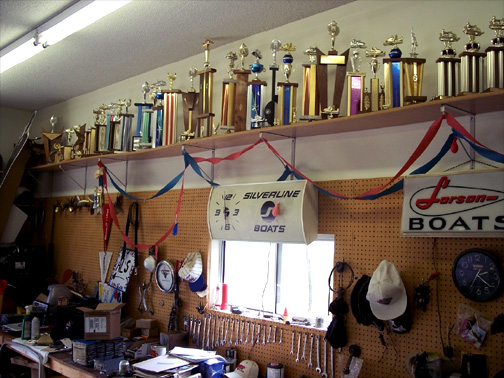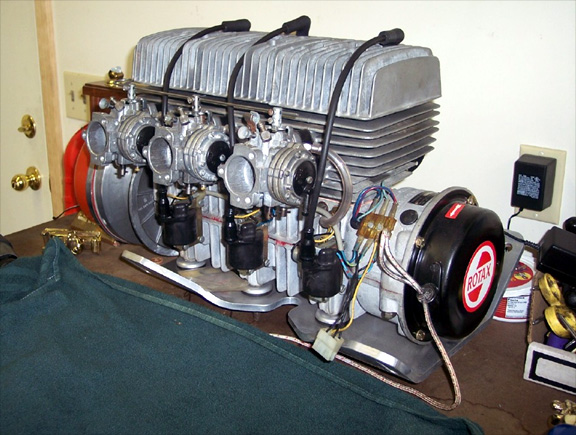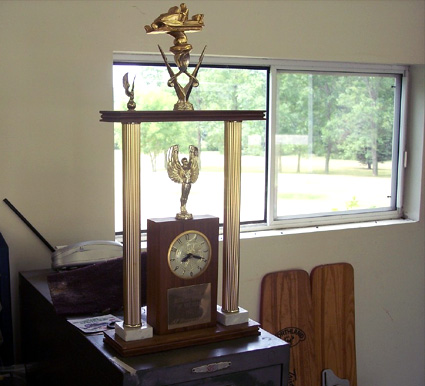 Hey Dave
Here are some picture of a living legends shop.
Al Bruggenthies of rochester,mn. restores sleds.
Some are ones he once raced in the USSA series.
The 73 blizzard is a sled he has owned since new & raced at eagle river,wi.
Here are some of the trophies he earned while racing from NY to Wyoming.
Tom Anderson - Byron Snowbears
http://www.byronsnowbears.com/
THANKS TOM FOR THE GREAT PICTURES !