DAVID'S VINTAGE SNOWMOBILE PAGE.
RESTORING THE SPORT ONE PIECE AT A TIME.
---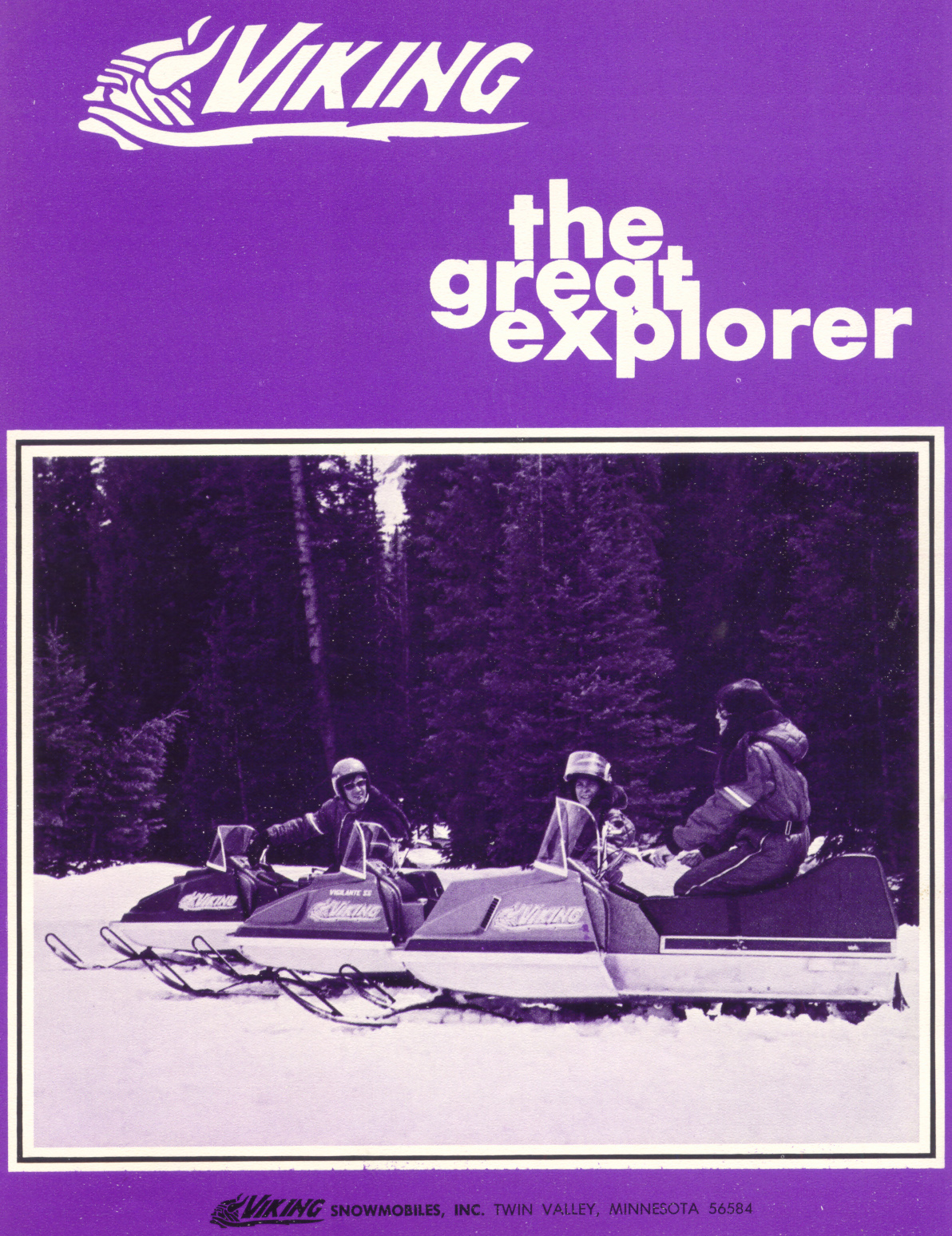 1972 VIKING SNOWMOBILE BROCHURE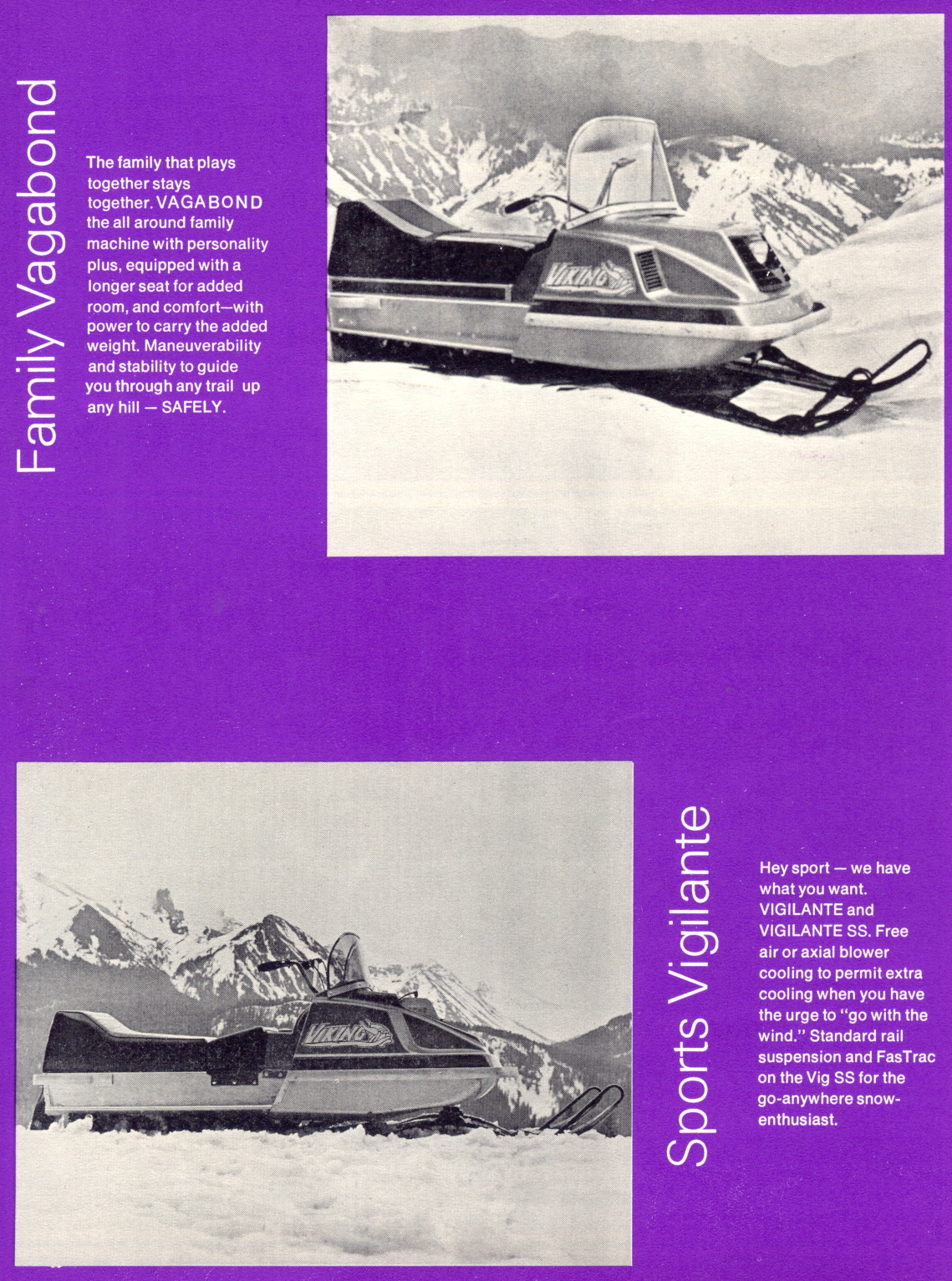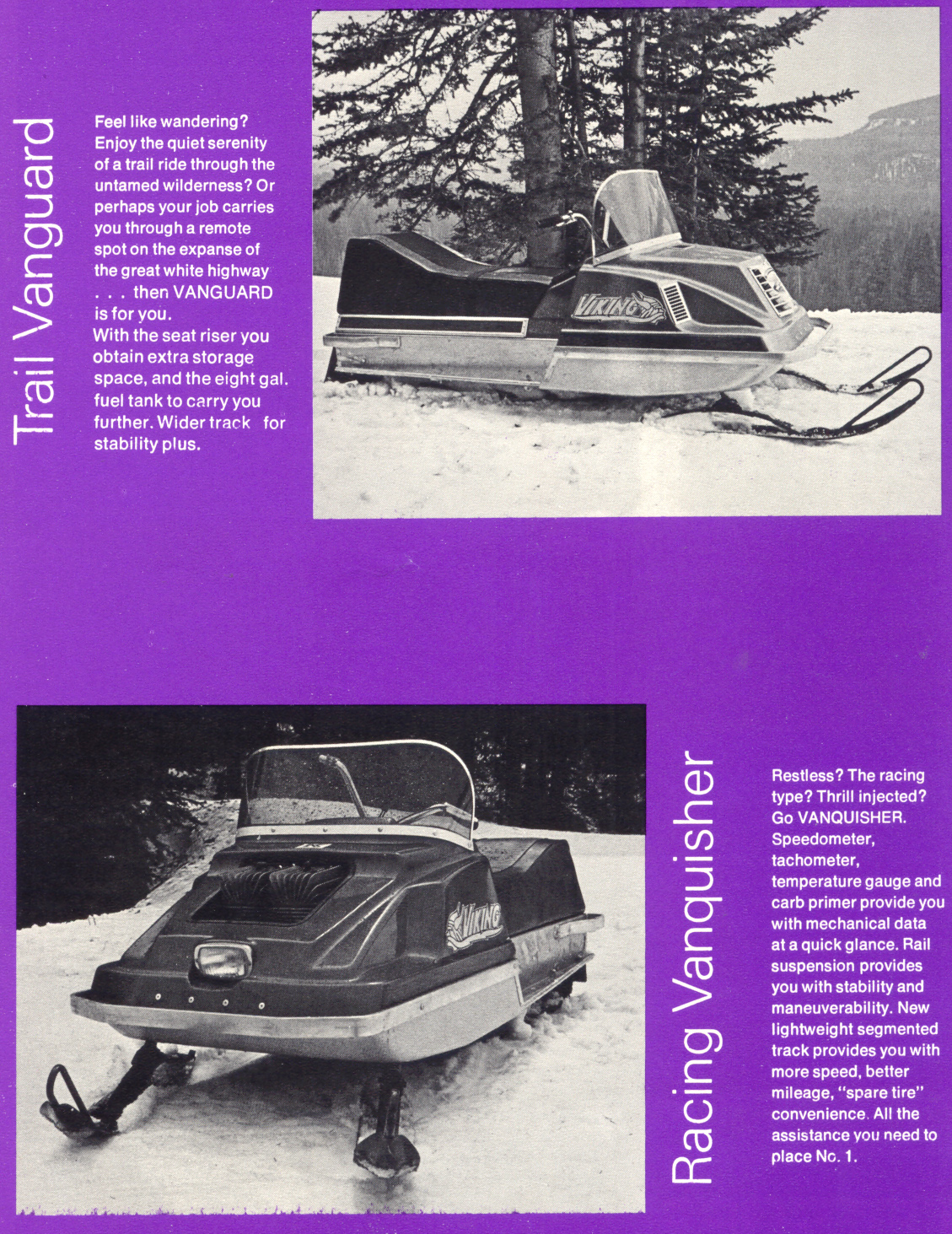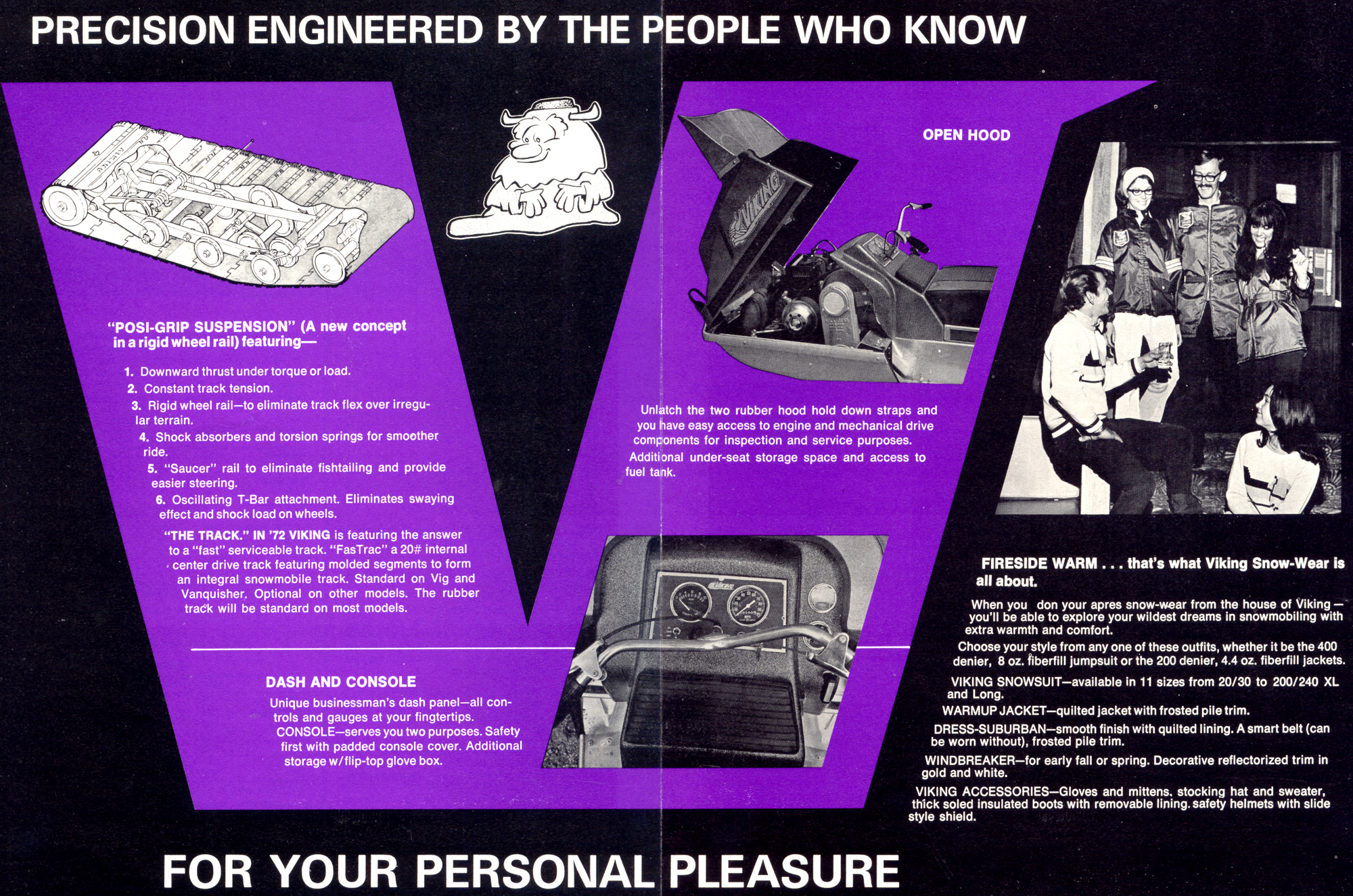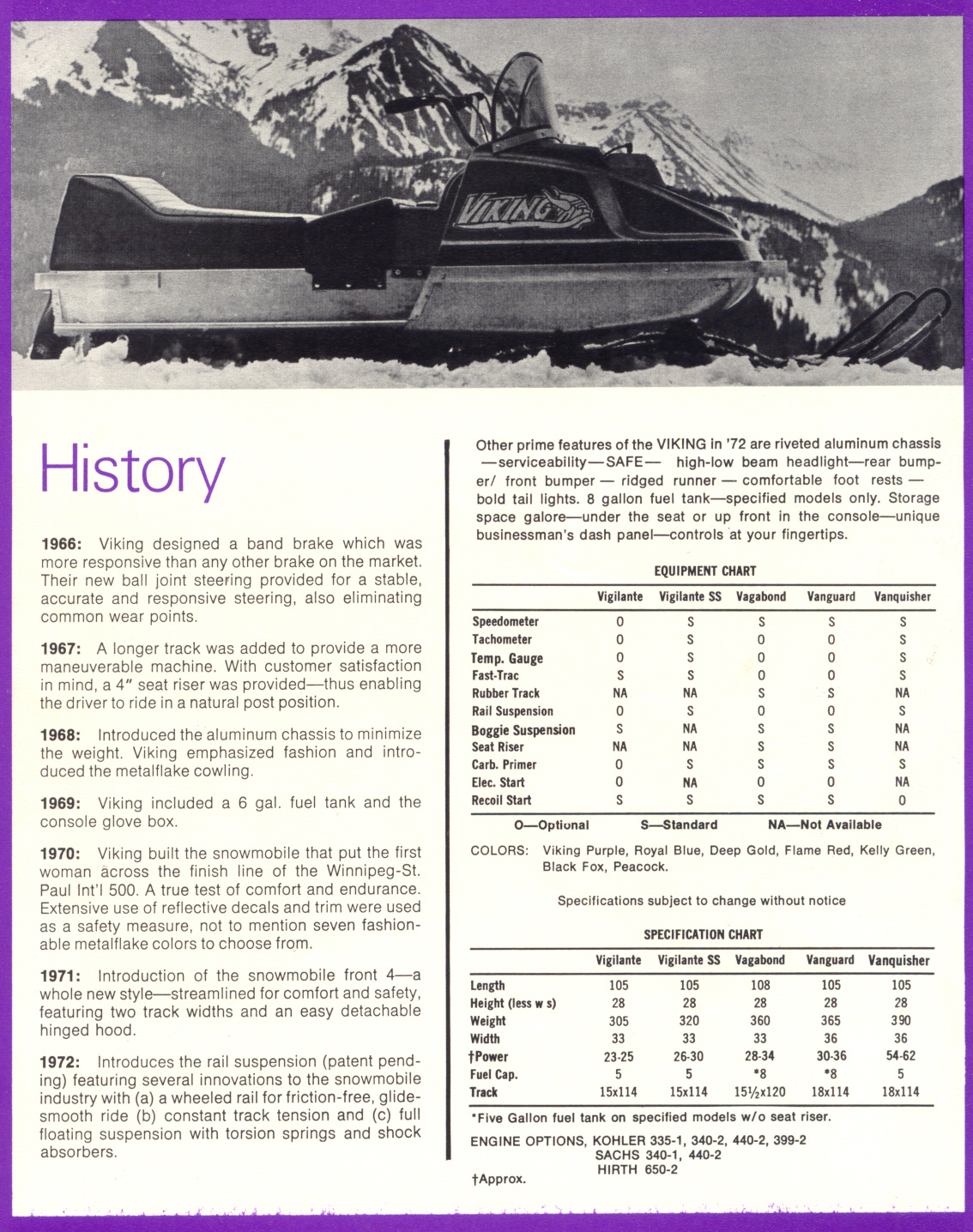 1972 VIKING SNOWMOBILE BROCHURE
Jerre Bassler has provided some great Viking brochures
that will be posted during the next few weeks.
Hi David - I worked at a dealership 69-85 where we sold the Viking snowmobiles and started
selling Ski Doo in 75-85. There were good years with snow that we probably sold 75 vikings.
There are still a lot of sleds in the area still used or in barns garages etc.
Jerre Bassler / Hollidaysburg, PA
THANKS JERRE FOR THE GREAT BROCHURE !