DAVID'S VINTAGE SNOWMOBILE PAGE.
RESTORING THE SPORT ONE PIECE AT A TIME.
---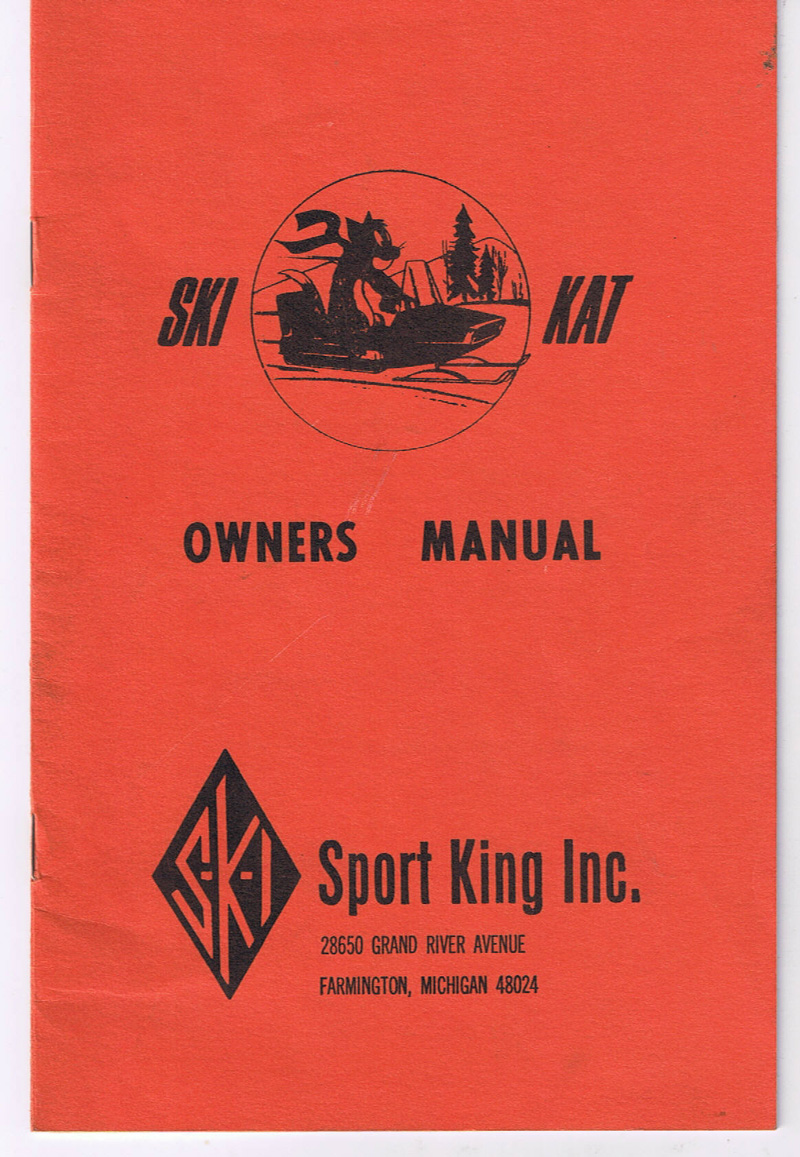 SKI KAT
David -
I saw your website, very cool.
My name is Gary Heidrich (Detroit) and my father made the Ski Kat snowmobiles.
My dad got a kick out of your Ski Kat images…
he had never seen those ads with the snow bunnies!
Ok, you are gonna like these. Besides the Ski Kat snowmobile,
my Dad made bikes and trikes.
I remember the night we kids suggested the name Kat because we had a black cat.
I included some family shots, most taken at plum Hollow Golf Club in 1967.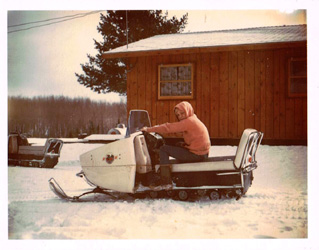 That is me in 1968, taken in at our cabin in Northern Michigan.
We used to park the car, then snowmobile about 1 hour to our property.
We have many photos, manuals, etc that I would like to provide to you for publication on your website.
We still have manuals, spare parts, etc.
if anyone wants to correspond about Ski Kat ...............
Regards,
Gary Heidrich
THANKS GARY FOR THE GREAT PICTURES !