DAVID'S VINTAGE SNOWMOBILE PAGE.
RESTORING THE SPORT ONE PIECE AT A TIME.
---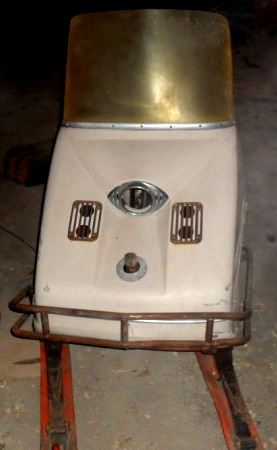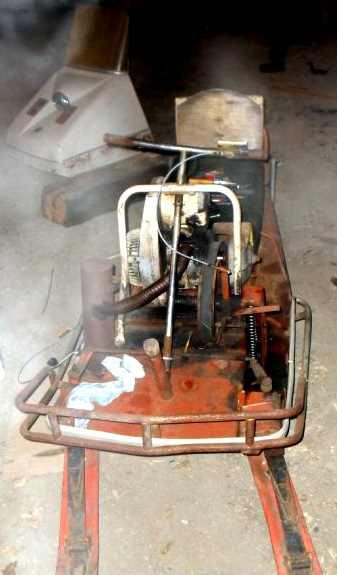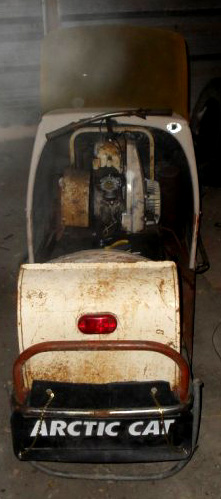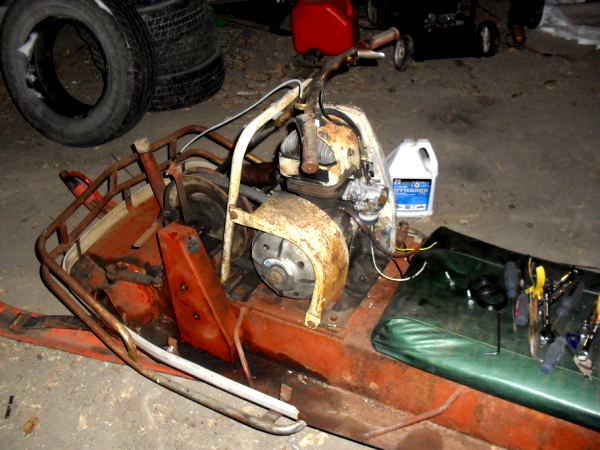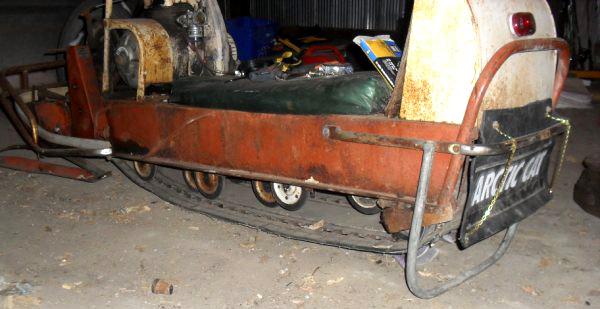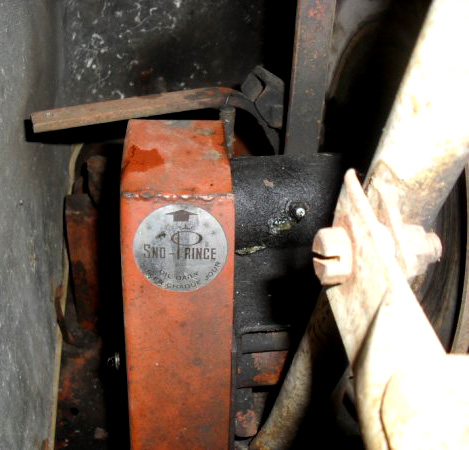 1968 SNO PRINCE
The Sno-prince was made in Princeville Quebec, by Lionel enterprises.
A local farm supply store in Minnedosa, Manitoba was a dealer, which my Sno-prince
was bought from. The model shown is a 1968 (first year) 300cc hirth model.
It has a tillotson HR8A carb. The "chrome" bumper was a option.
Other options were a chrome windshield protector and bumper.
The three ways I recognized this sled as a Sno-Prince was the
chain cover sticker, style of sled and the lionel sticker.
The reason I know it is a 1968 is because of the open chain cover.
The chain just runs, not in oil.
I picked this sled out of the bush for 50$
I am working on a deal for a 634 hirth ultra rare Puma.
I hope these pics are of use to people everywhere to identify their treasures.
Thanks for the great site.
Robbie, Manitoba Canada.
THANKS ROBBIE FOR THE GREAT PICTURES AND INFORMATION ON THIS SLED !