DAVID'S VINTAGE SNOWMOBILE PAGE.
RESTORING THE SPORT ONE PIECE AT A TIME.
SEE THE HISTORY BEHIND THE
PICTURE BY READING BELOW.
---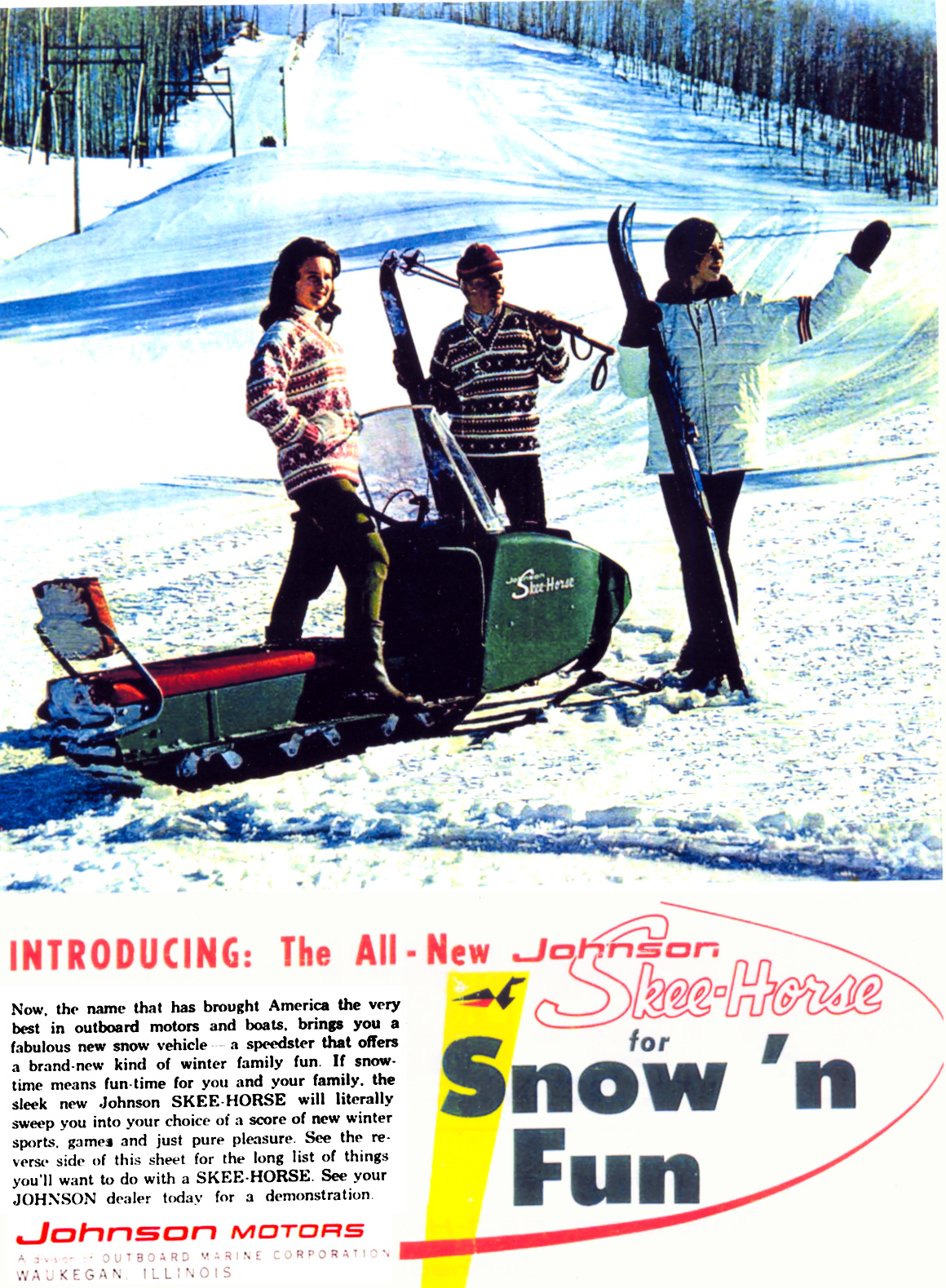 1965 JOHNSON SKEE HORSE SNOWMOBILE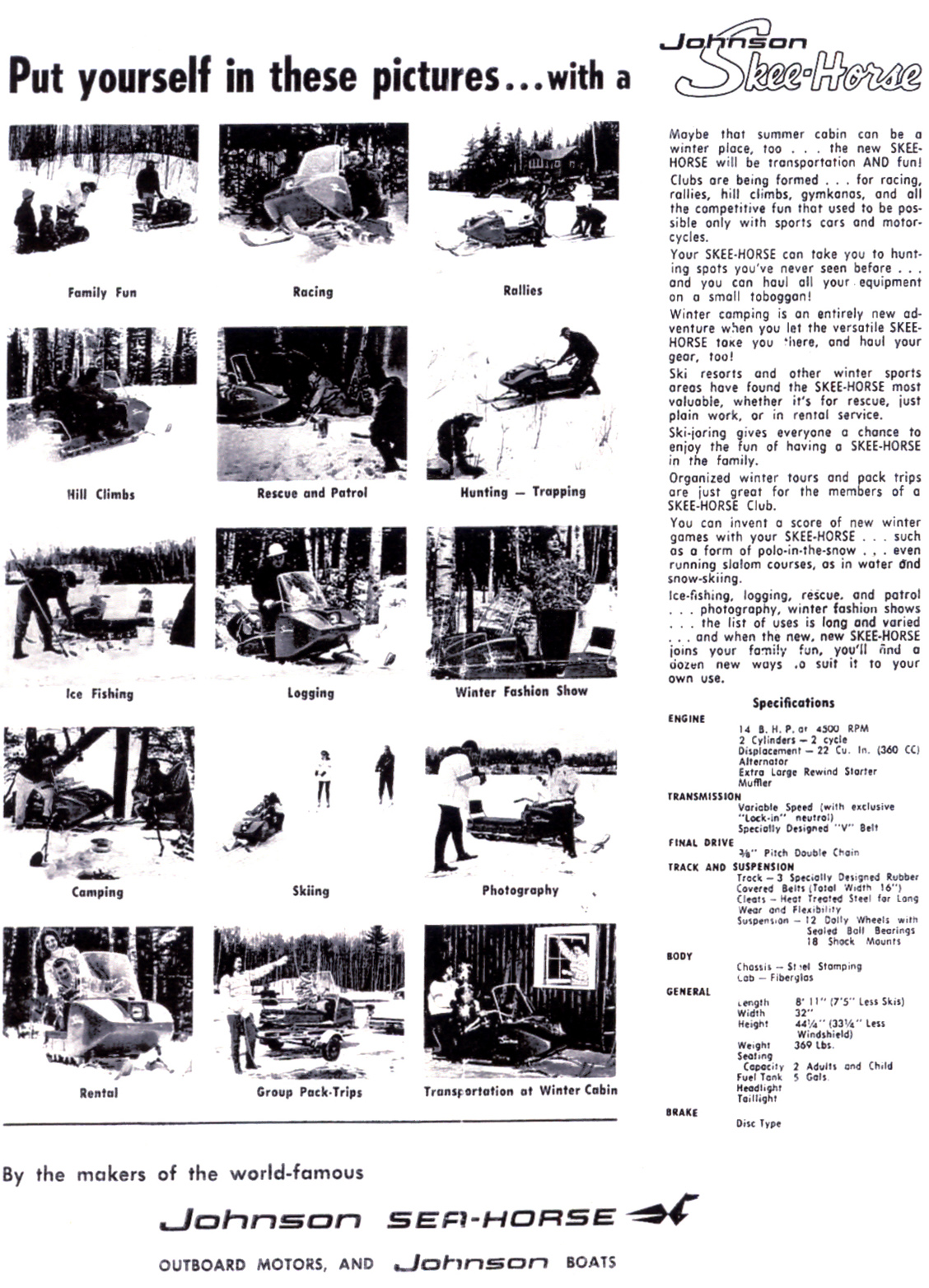 1965 JOHNSON SKEE HORSE SNOWMOBILE
Hi David. What a kind and thoughtful reply you sent to me! Thank you.
My parents owned a hunting and fishing lodge in Presque Isle Wisconsin. Johnson Skee-Horse approached them for
permission to film on the resort property. Iím not sure how this morphed into including our family in the pictures.
However, my sister was a beautiful person, inside and out. I remember that the Johnson Skee Horse reps saw her and
then they really wanted her in the pictures. Actually my Mom was a bit of a looker as well, so they asked if
she would be in the advertisements too.
My sister, Kathleen, is the blonde on the Skee-Horse wearing green snow pants. She was a freshman in
high school when the pictures were taken. My little brother asked the male model if he was trying to marry our sister.
This made my sister cringe. We laughed about that for years.
I remember having to wear really colorful clothes even if they didnít match. We thought that was odd.
They explained that our photos would be black and white so the contrast was all that mattered, not colors.
They told my dad that they wanted an ice fishing picture, and they just assumed that a fish could be easily caught while filming.
My dad laughed about that. He actually went out the day ahead and caught a fish and kept it in a cooler, swimming, so that they
could use it the next day for the photo shoot.
My two brothers and I are in the Family Fun picture with my Mom. I remember that we thought it was
weird that they did not use our father and had another person be our pretend Dad instead.
My little brother and I always smile when we see the tagline of,
ďPut yourself in these pictures with the Johnson skee-horseĒ, since that is exactly what we did!
We had a lot of fun with the snowmobilers who stayed at our resort along with the skiers/hunters/fisherman.
It was a fun time to look back at and I will be eternally grateful for a copy of the brochure.
In fact I will frame it and hang it in our sports themed bar! Kristie
THANKS KRISTIE FOR THE GREAT FAMILY HISTORY !