DAVID'S VINTAGE SNOWMOBILE PAGE.
RESTORING THE SPORT ONE PIECE AT A TIME.
---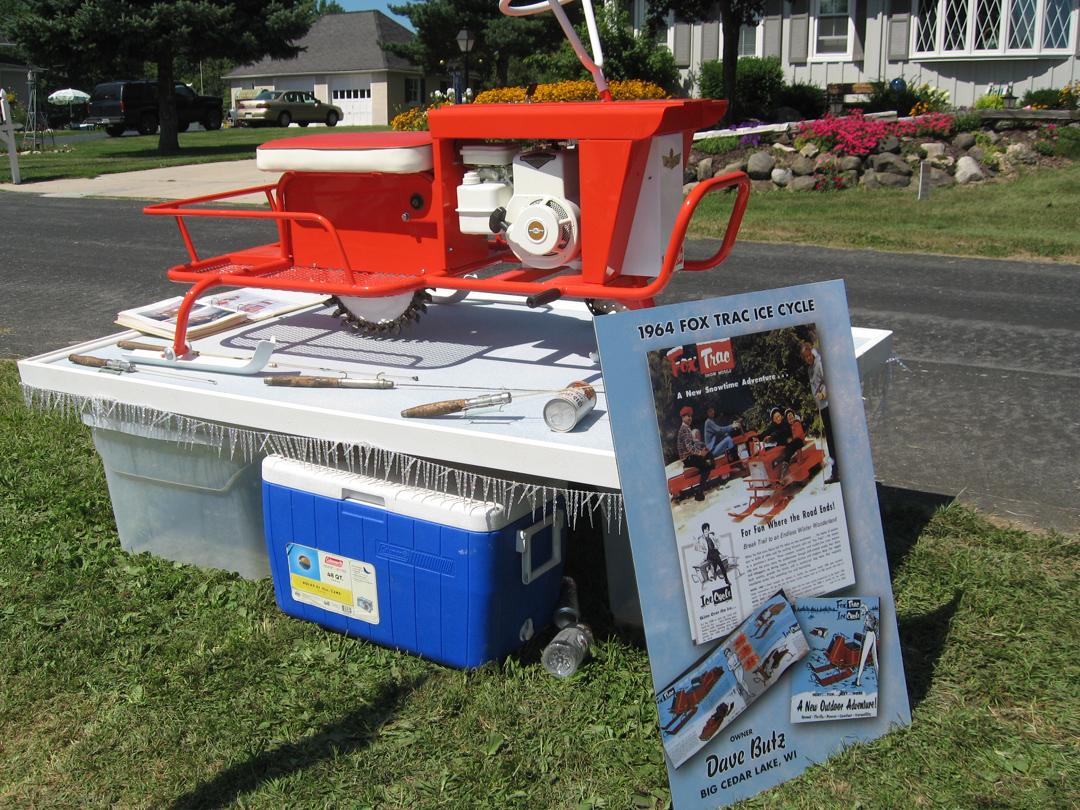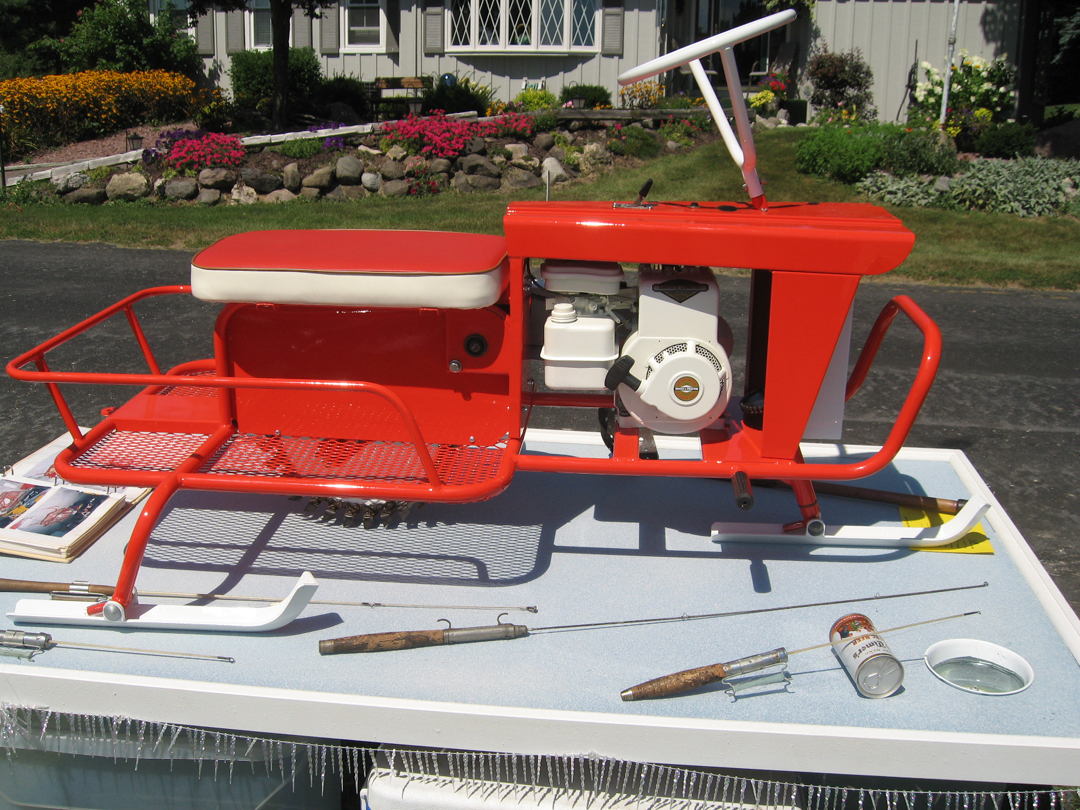 1964 FOX TRAC ICE CYCLE SNOWMOBILE
Hi David, One of our local clubs had a show this past weekend.
My friend (Dave Butz) won most unique award for his 1964 Fox Trac Ice Cycle.
He had the poster made from pictures and info he got off your site.
They didn't make many of them.
Mike Knier
It was held in Kohlsville Wisconsin by Kohlsville Kruisers.
It was their first show they had ever put on.
http://www.kohlsvillekruisers.com/
It was held on Saturday August, 27th, 2011.
It was a good show.
THANKS MIKE FOR THE GREAT PICTURE !