DAVID'S VINTAGE SNOWMOBILE PAGE.
RESTORING THE SPORT ONE PIECE AT A TIME.
---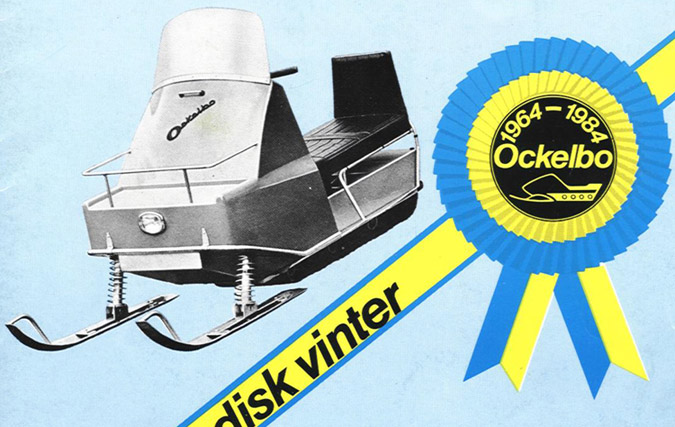 1964 - 1984 OCKELBO SNOWMOBILE BROCHURE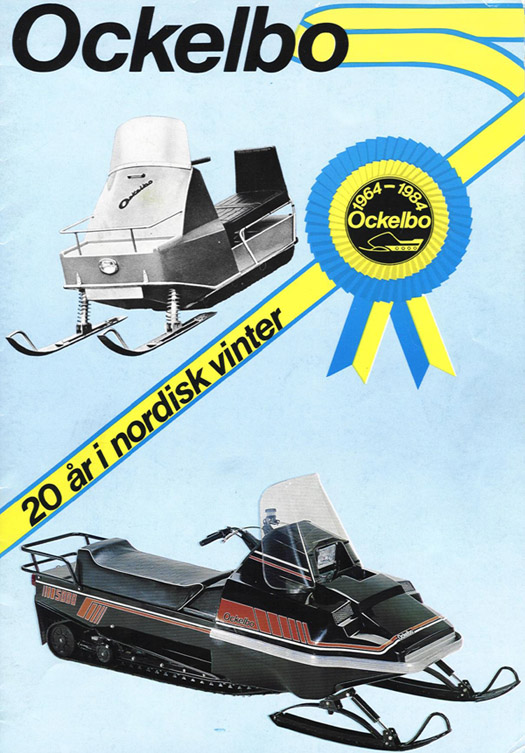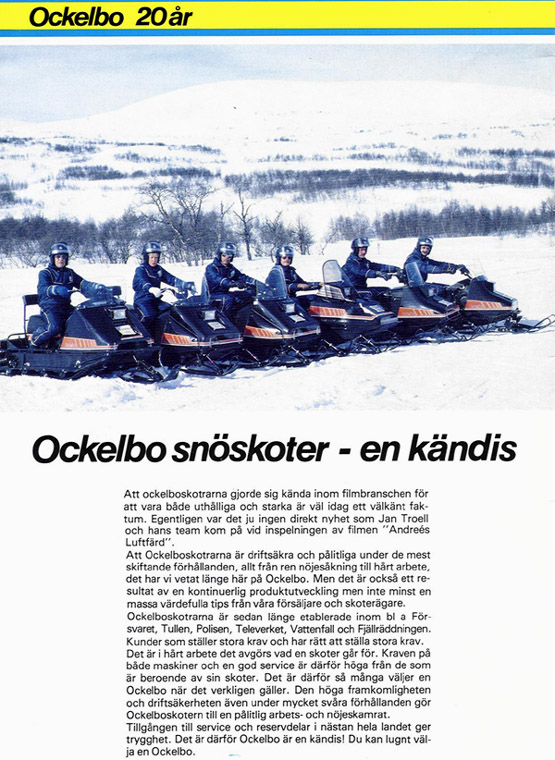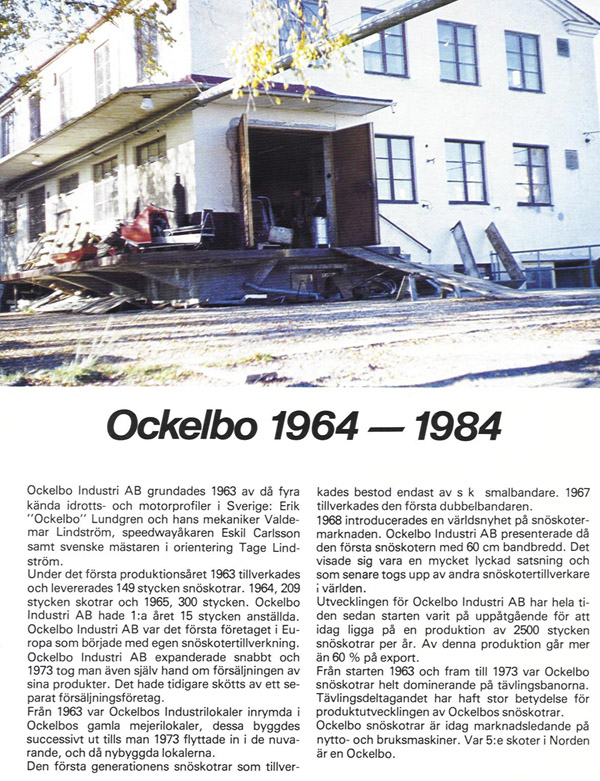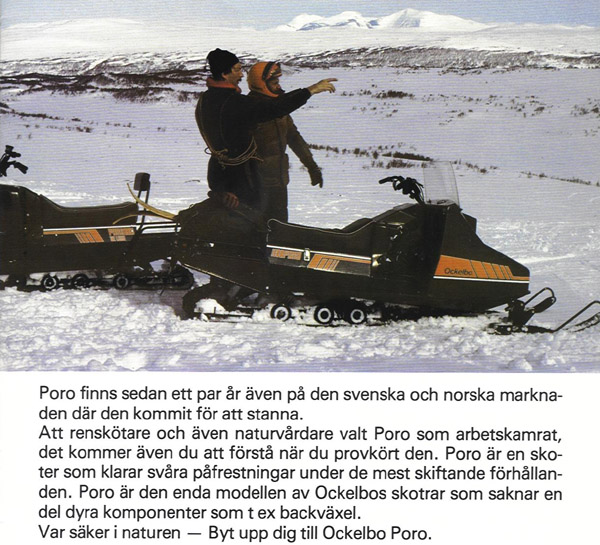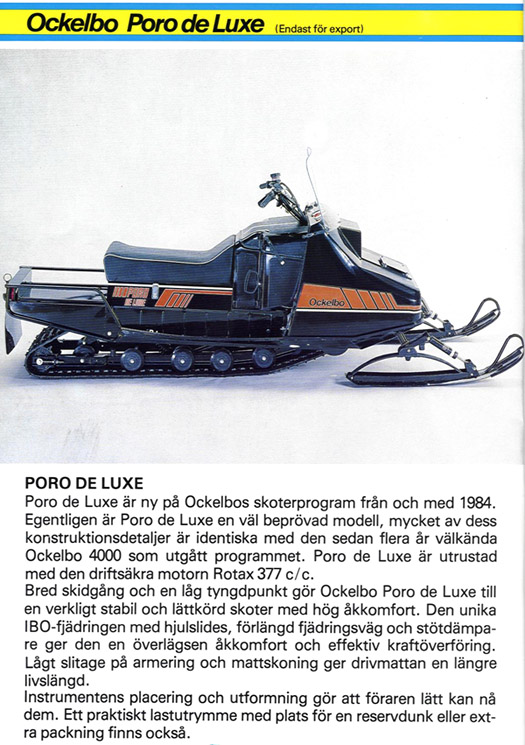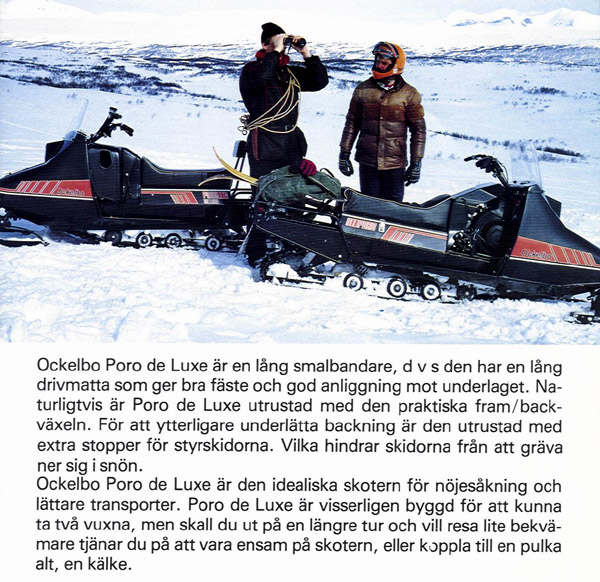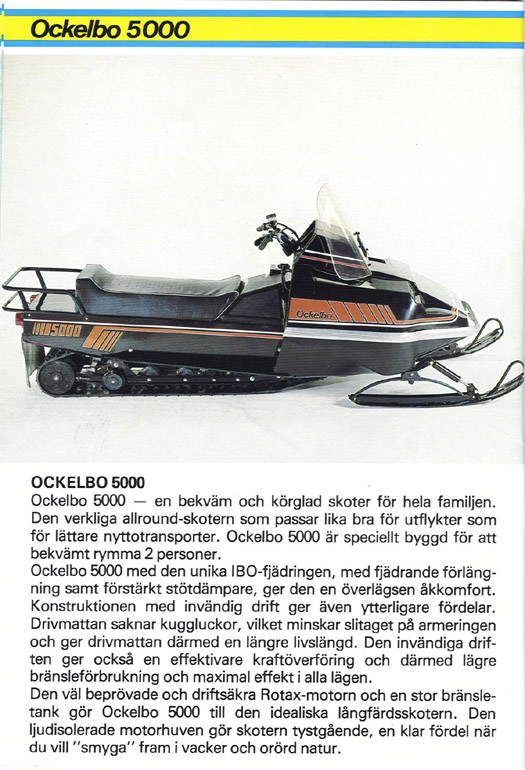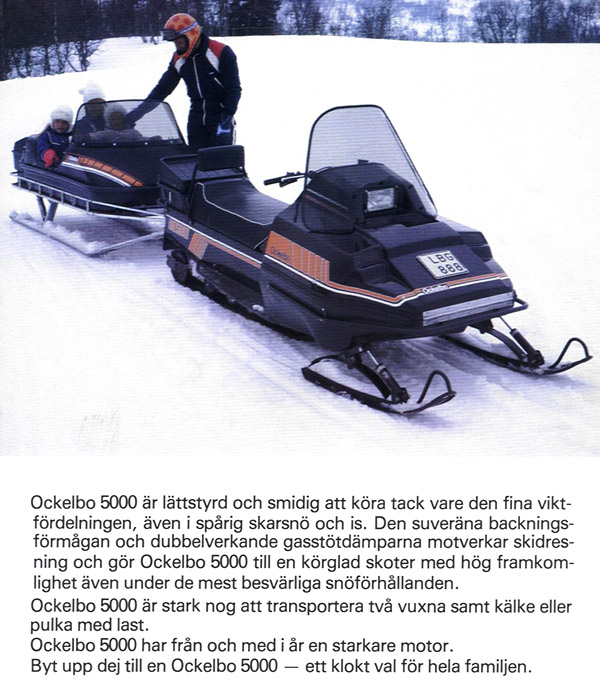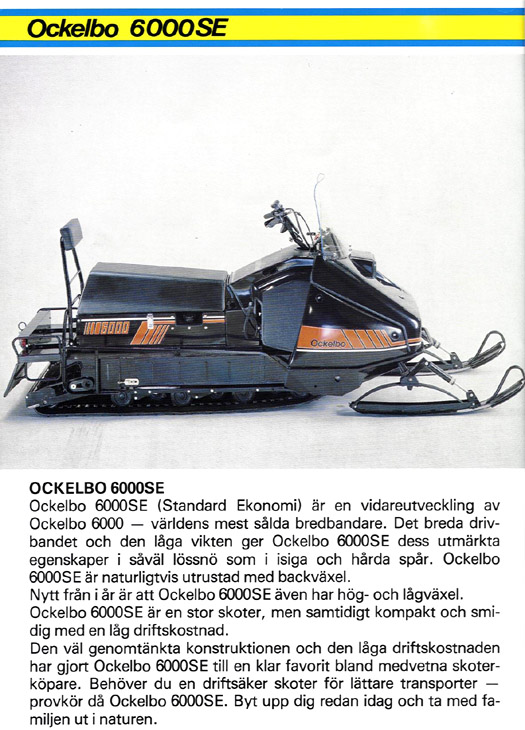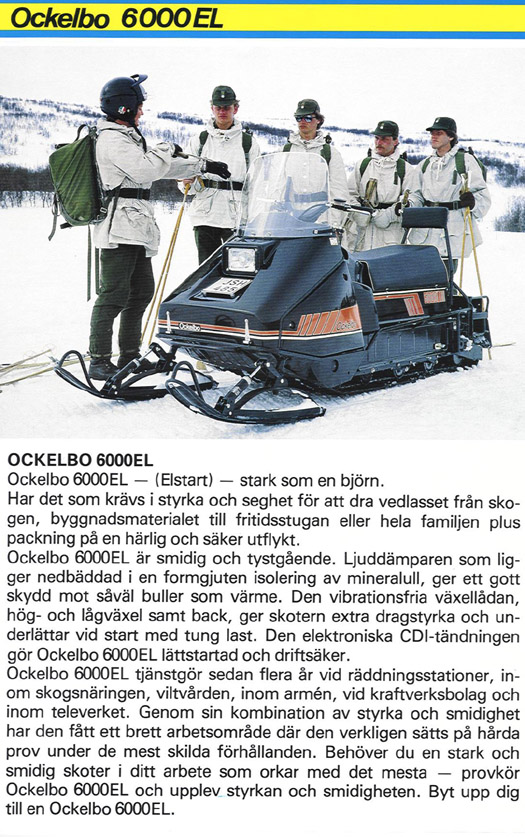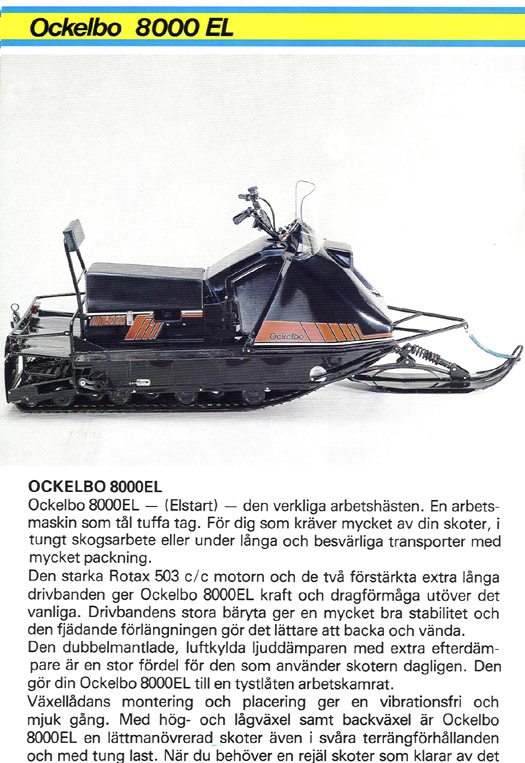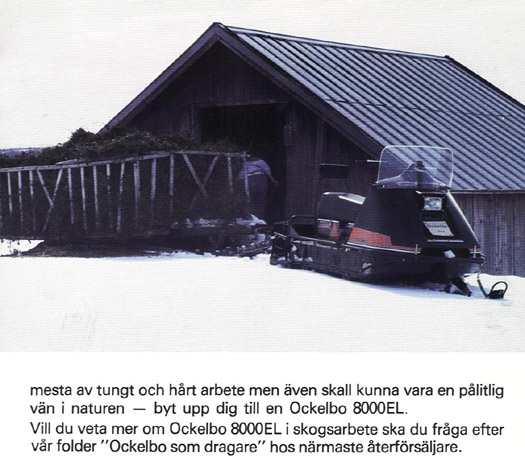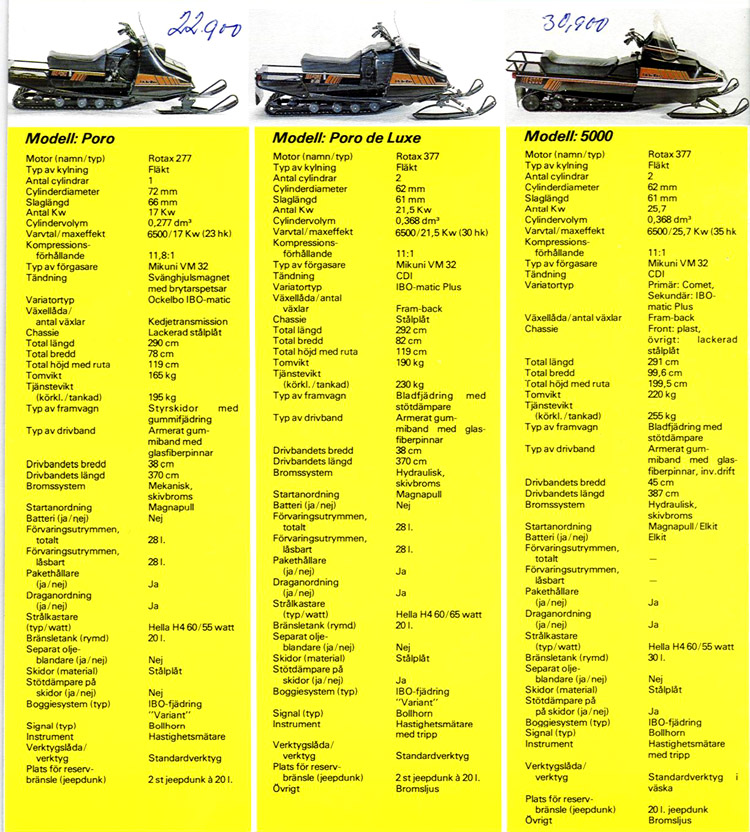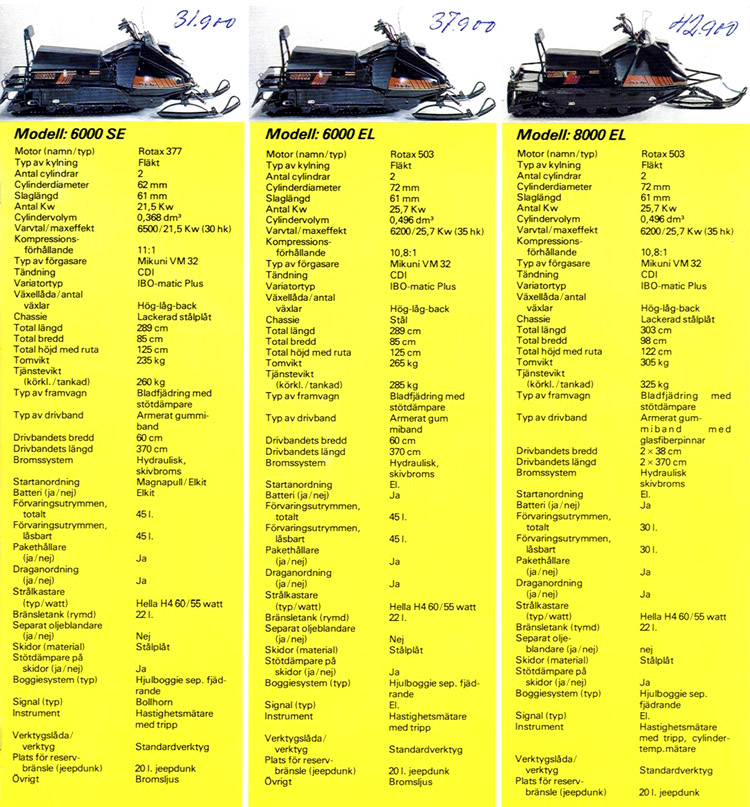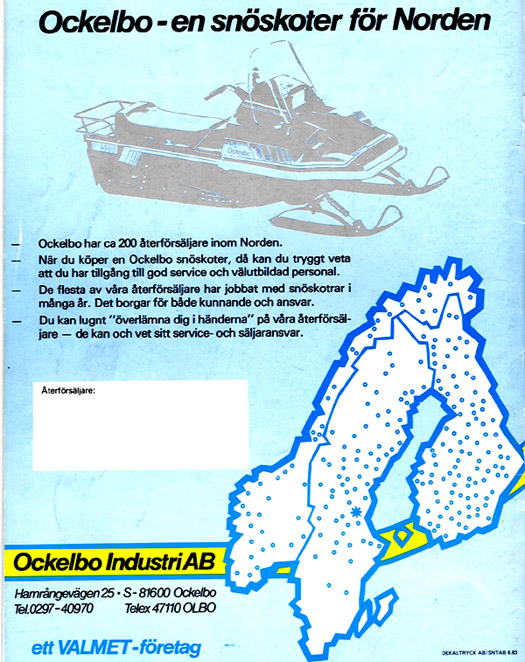 1964 - 1984 OCKELBO SNOWMOBILE BROCHURE
Hello Dave ! - Here comes "Ockelbo snowmobiles"
The Ockelbo Sowmobile history, in swedish and english.
I found the "history" on the web and I have the permission to spread it.
Here are the brochures I am sending to you.
Nr.2 Broshyr Ockelbo 1978 models.
Nr.3 Broshyr Ockelbo 1980 models.
Nr.4 Broshyr Ockelbo 1983 models.
Nr.5 Broshyr Ockelbo 1984 models.
Nr.6 Broshyr Ockelbo 1989 models.
Nr.7 Broshyr Ockelbo Fighter 1988 models.
Nr.8 Broshyr Ockelbo Trioman 1974.
Nr.9 SkiDoo 1989.
All the brochures are in Swedish and they all belong to me.
I have been strongly intrested in snowmobiling since 1972 when I and my
two brothers together managed to buy a brand new Ockelbo 600. In those days a
Ockelbo 600 was "top of the line" here in Sweden.
Two years later I bought a 1974 Ockelbo 600 just for me, and this machine is
still with me but now resting in a barn.
I also have a Trioman 1968 that I bought in 1977. Its in poor condition but "it works" its
also resting in the same barn. These days I drive my 1998 Polaris Ultra Touring.
I also send the Swedish 1989 SkiDoo broshyre, as I also own a Alpine II model 1990.
I bought that wonderful machine one year ago. Its in very good shape.
There are many great pictures in all of the brochures, enjoy !!
Kindly
Jonas Lundgren
THANKS JONAS FOR THE GREAT BROCHURES!