DAVID'S VINTAGE SNOWMOBILE PAGE.
RESTORING THE SPORT ONE PIECE AT A TIME.
MARCH 15, 2012
10TH ANNIVERSARY - PAGE 118
---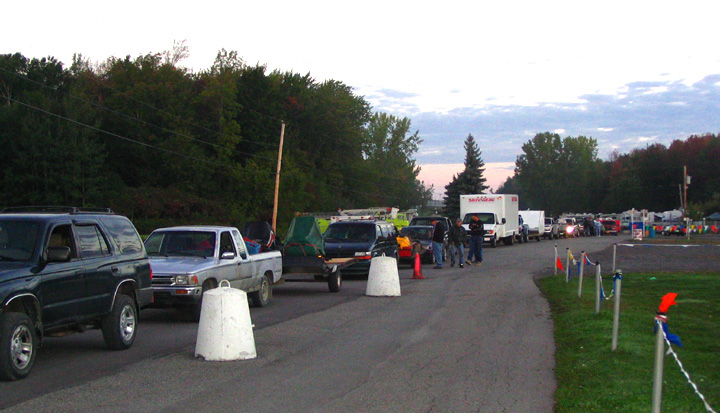 ON MY 10TH ANNIVERSARY, I HAVE TO MENTION EXPO SNO.
ON OCTOBER 1, 2005, EXPO SNO ( VINTAGE SNOWMOBILE SHOW ) WAS LAUNCHED.
A SMALL GROUP OF PEOPLE GOT TOGETHER AND PUT ON A SHOW IN QUÉBEC.
THE FIRST SHOW WAS HELD IN ST EUSTACHE, JUST NORTH OF MONTREAL.
THIS WAS THE SCENE ON THE FIRST DAY EVER OF EXPO SNO JUST BEFORE OPENING.
IT WAS A GREAT FEELING TO SEE EVERYONE AT THE GATE.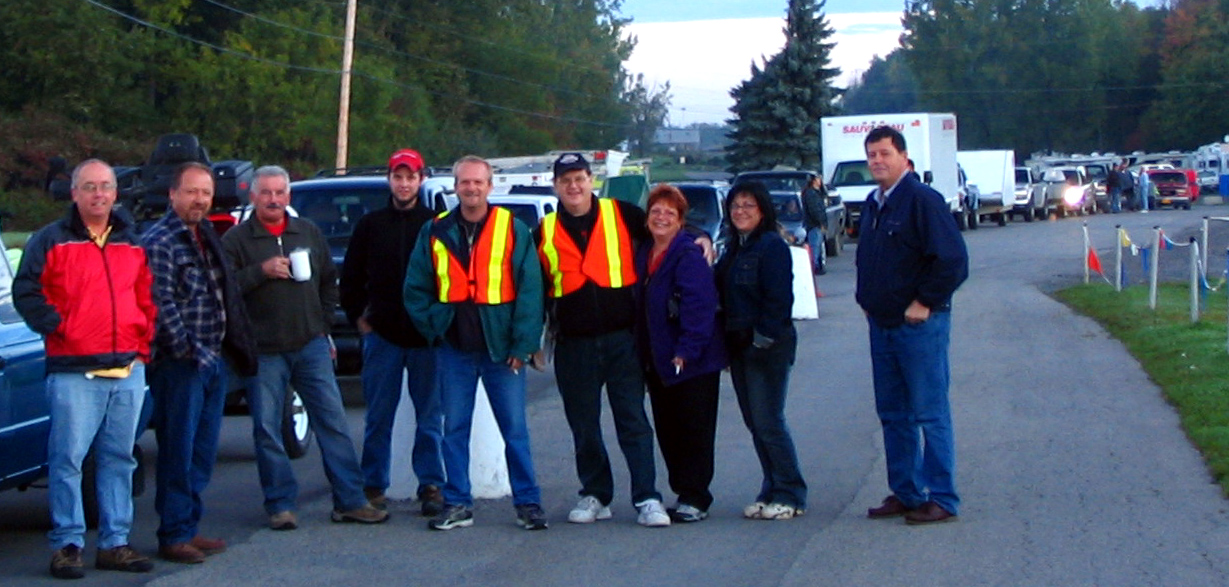 FROM LEFT TO RIGHT.......
ANDY TAYLOR -- ALAIN LABELLE -- GERMAIN BEAUSÉJOUR -- ALAN TAYLOR -- ELVIS POULIOT
DAVID TAYLOR -- JOHANNE VALIQUETTE -- LIETTE PAOLUCCI -- CLAUDE GENDRON
THESE ARE THE PEOPLE WHO MADE IT HAPPEN.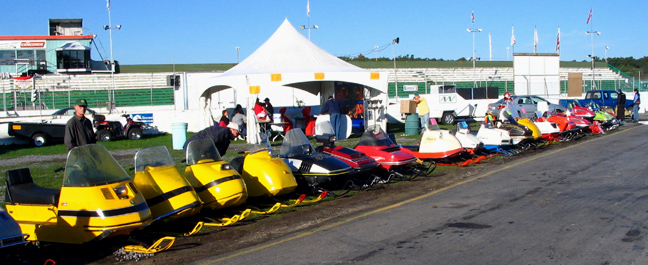 HERE ARE SOME OF THE SLEDS ON THAT WERE ON DISPLAY ON DAY 1 OF EXPO SNO.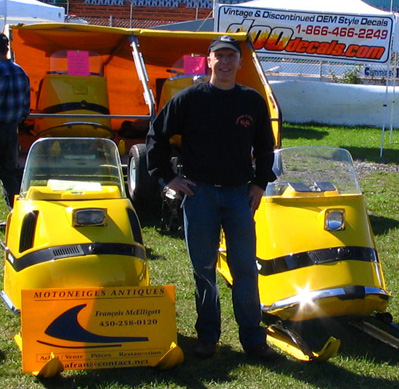 FRANK BROUGHT A LOT OF SLEDS TO THE SHOW.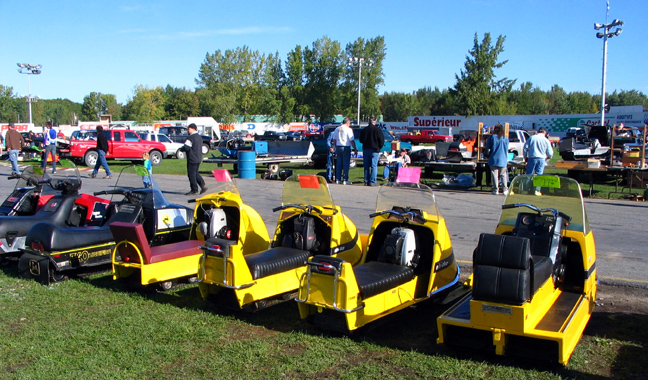 WE HAD A GOOD SELECTION OF SLEDS ON DISPLAY AND A GOOD TURNOUT IN THE
VINTAGE SNOWMOBILE FLEA MARKET / SWAP AREA. EXPO SNO HAS GROWN IN SIZE
EVERY YEAR AND HAS NOW MOVED TO THE CABANE A SUCRE BOUVRETTE IN ST JEROME.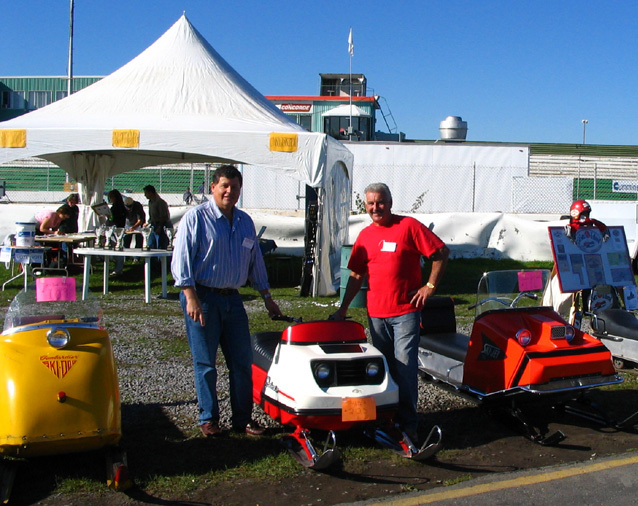 CLAUDE GENDRON ON THE LEFT WAS A GREAT HELP TO ME IN THE FIRST YEAR OF
MY SITE. HE HELPED ME GET A LOT OF INFORMATION ON THE YEARS OF SLEDS.
GERMAIN BEAUSÉJOUR IN THE RED SHIRT, HAS BECOME ONE OF MY BEST FRIENDS.
HE SHARED HIS WEALTH OF INFORMATION AND BROCHURES FOR EVERYONE TO
ENJOY. HIS VINTAGE SNOWMOBILE MUSEUM SHOWS HIS PASSION TO THE SPORT.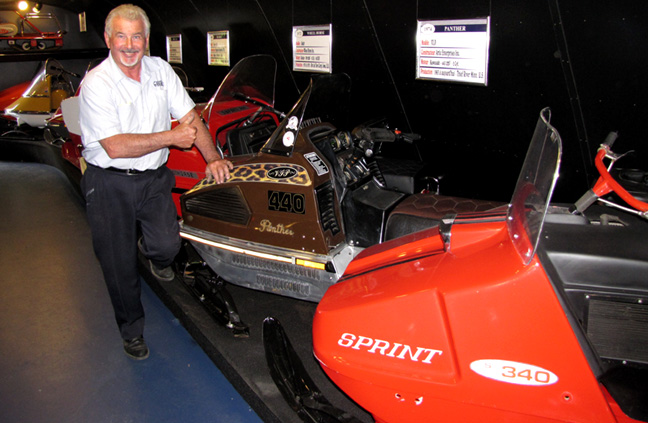 HERE IS A PICTURE OF GERMAIN IN HIS MUSEUM.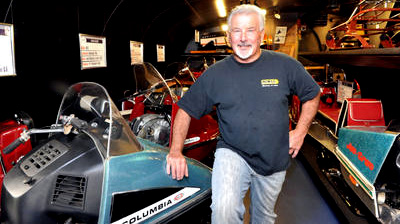 HERE IS A PICTURE OF GERMAIN IN HIS MUSEUM.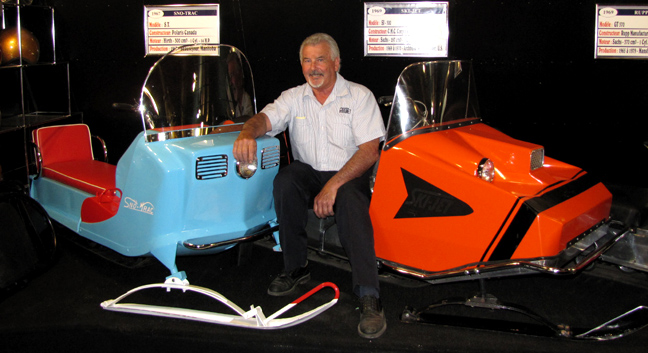 HERE IS A PICTURE OF GERMAIN IN HIS MUSEUM.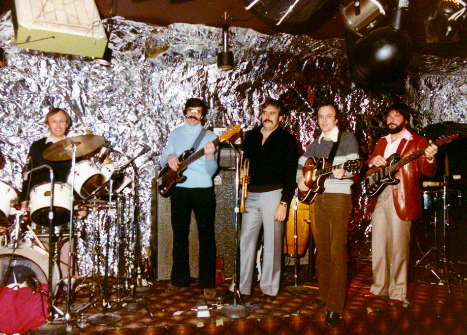 WHEN GERMAIN IS NOT WORKING ON SLEDS, HE PLAYS IN A BAND.
GERMAIN IS ON THE RIGHT IN THIS PICTURE.
GERMAIN WAS SUPPOSED TO PLAY WITH ELVIS PRESLEY IN THE 70'S BUT
THEY COULD NOT GET THE CONTRACT SIGNED IN TIME SO HE PLAYED IN ST JEROME INSTEAD.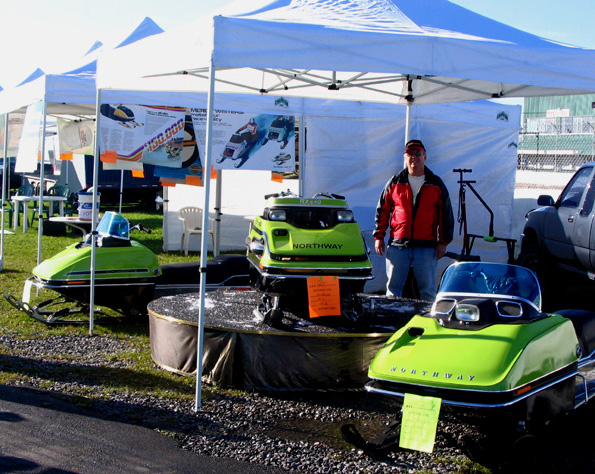 ANDY TAYLOR IS THE DRIVING FORCE BEHIND EXPO SNO.
ANDY BRINGS THE WHOLE SHOW TOGETHER.
ANDY IS ONE OF MY BEST FRIENDS.
HIS ENCOURAGEMENT FROM THE FIRST DAY THAT I MET HIM HAS HAD A
PROFOUND AND LASTING AFFECT ON BOTH MYSELF AND MY SITE.
EXPO SNO HAS BECOME CANADA'S LARGEST SNOWMOBILE SHOW
AND IS HELD EVERY FALL JUST NORTH OF MONTREAL.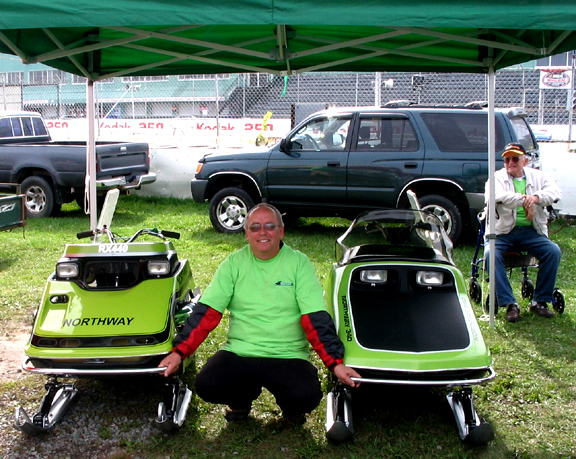 ANDY TAYLOR AND HIS FATHER.
THEY BOTH WORKED AT NORTHWAY SNOWMOBILES IN THE 70'S.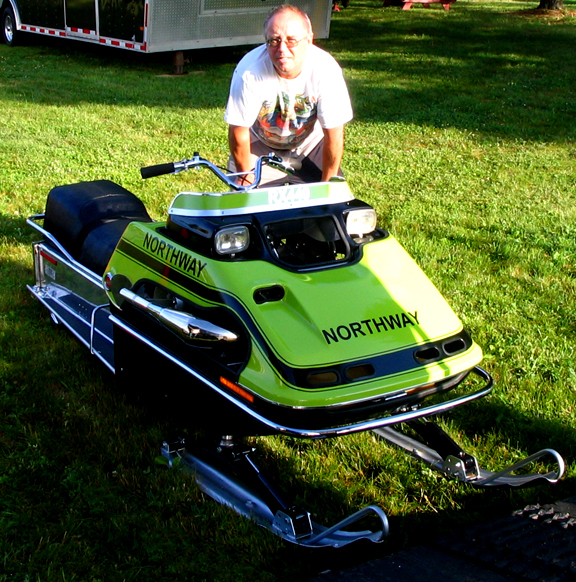 I HELPED ANDY FIND THIS NORTHWAY RACER.
ANDY RESTORED IT TO THE ORIGINAL CONDITION.
ANDY HAS A GREAT NORTHWAY COLLECTION OF SLEDS.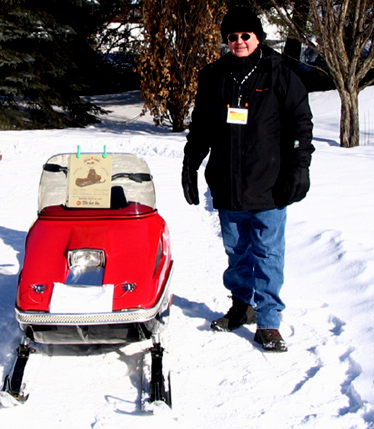 DAVE TAYLOR WITH 1 OF HIS SKI BECS AT THE BOMBARDIER MUSEUM SHOW.
DAVE TAYLOR PROVIDED A VAST SELECTION OF BROCHURES AND
MAGAZINES AT THE START OF MY SITE FOR WHICH I AM EXTREMELY GRATEFUL.
DAVE WAS A SKI BEC DEALER IN THE EARLY 70'S.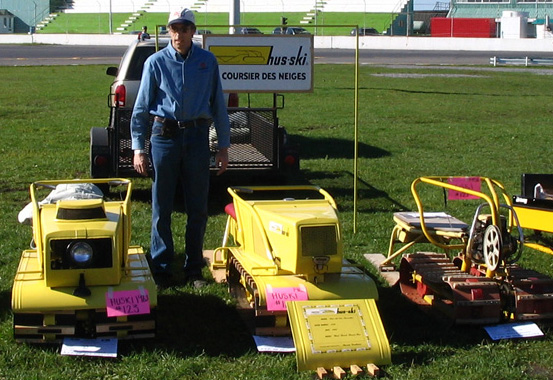 BARRIE GRAHAM LENT ME A LOT OF BROCHURES FOR HUS SKI.
HE ALSO INVITED ME TO COME SEE HIS COLLECTION.
BARRIE HAS A GREAT COLLECTION. ONE OF EVERY YEAR MADE.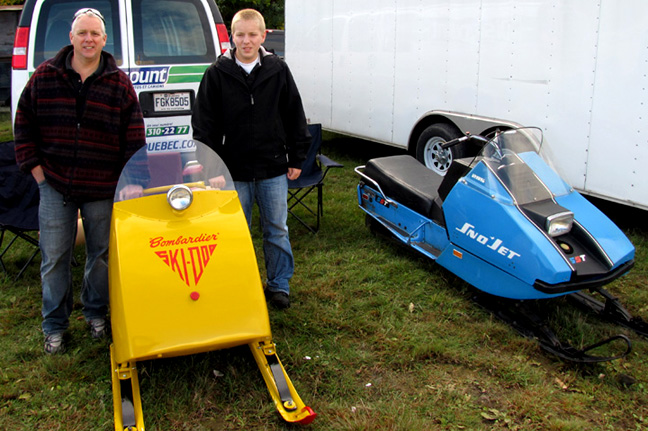 DENIS POULIN AND HIS SON HAVE BEEN COMING TO EXPO SNO SINCE DAY 1.
DENIS HAS ALWAYS BEEN A HUGE SUPPORTER OF MY SITE.
HE LOVES SKI DOO AND SNO JET.
I WOULD LIKE TO THANK ALL OF YOU WHO SENT IN PICTURES, HISTORY
AND BROCHURES OVER THE YEARS FOR EVERYONE TO ENJOY.
YOUR CONTRIBUTIONS HAVE MADE THIS SITE WHAT IT IS.
IT WOULD BE IMPOSSIBLE FOR ME TO MENTION EVERYONE BUT I WANT YOU TO
KNOW THAT YOUR KINDNESS HAS MADE IT POSSIBLE FOR PEOPLE TO GET
THE INFORMATION THEY NEEDED TO RESTORE A SLED.
I APPRECIATE YOUR KINDNESS IN SHARING - THANK YOU ! DAVID S.
I WOULD LIKE TO THANK THE DIFFERENT SPONSORS WHO HAVE SUPPORTED
MY SITE OVER THE YEARS AS WELL AS THE PEOPLE WHO HAVE MADE A DONATION.
WITHOUT THEIR SUPPORT, THIS SITE COULD NOT EXIST.
BELOW ARE THE NAMES OF THE PEOPLE WHO ARE SPONSORS THIS YEAR.
ERNEST ATWOOD - TERRY BASHOOR - JON BERTOLINO - MARK OLAN
FRANK SADLON - RICH HAHL - GREGORY L SPAULDING - PAUL SHEARER
MIKE MEAGHER AND ( SPEED AND SPORT )
THANKS TO ALL OF YOU WHO ARE SUPPORTING MY SITE !
DAVID S.
THANKS TO THE PEOPLE WHO STAY IN TOUCH WITH ME ALL YEAR LONG.
I APPRECIATE YOUR FRIENDSHIP.
I WOULD ALSO LIKE TO MENTION SOME PEOPLE WHO CONTRIBUTED IN ONE
MANNER OR ANOTHER DURING THE YEARS TO THE GROWTH OF THIS SITE.
JOHN TAPSCOTT - NORMAND FOURNIER - GARY HEIDRICH - DAVID WELLS
PETER MYSKO - CORY - BLAKE READ - DOUG TREBLE - CLARENCE MOHR
JARED STASKIEL - BOB & KAROLYN EASTMAN - VALDI STEFANSON - DOUG LUBAHN
HARRIE HOLTHUYSEN - BILL PLUM - MAURICE LIANG - RICK LOUGH
DAN & BETTY PICKENPAUGH - ROBERT TRUSSART - RUSSELL CALDER
STEVE ANDERTON - MARTIN LESAGE - KEVIN FROM BRACEBRIDGE.
LOREN ANDERSON - JAY CARSLEY - LARRY PRESTON - DOC JIM - JAYSON BRYANT
JOE RAINVILLE - JOE RAECHAL - BOBBY DODGE - ED STABB - CRAIG SIMPSON
APRIL & WAYNE SMALL - MONTY - JIM SOLBERG - TODD KOEHN
PLUS SO MANY MORE OF YOU.......
I DID NOT MENTION CERTAIN PEOPLE AS I KNOW
SOME OF YOU DO NOT WANT THE SPOTLIGHT ON YOURSELF.
I WISH I COULD MENTION EVERYONE TO PROPERLY THANK YOU.
I DO WANT YOU TO KNOW THAT I APPRECIATE ALL YOU HAVE DONE FOR ME.
THANK YOU. DAVID S.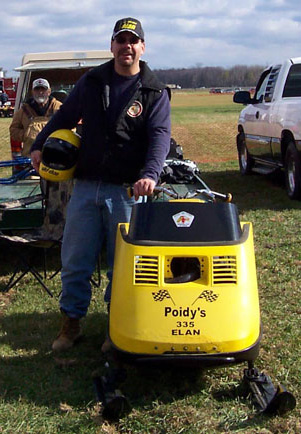 POIDY
WHEN I FIRST STARTED MY SITE, I KNEW NOTHING ABOUT HOW TO CREATE A WEB PAGE.
ONE DAY, I WAS HAVING TROUBLE WITH MY WEB PAGE AND COULD NOT FIGURE OUT HOW
TO SOLVE THE PROBLEM I WAS HAVING. I DID A GOOGLE SEARCH ON VINTAGE SNOWMOBILES.
I FOUND POIDY'S SITE AND EMAILED HIM FOR HELP.
HE POINTED ME IN THE RIGHT DIRECTION AND TOLD ME ABOUT 50MEGS.COM.
THAT WAS GREAT ADVICE.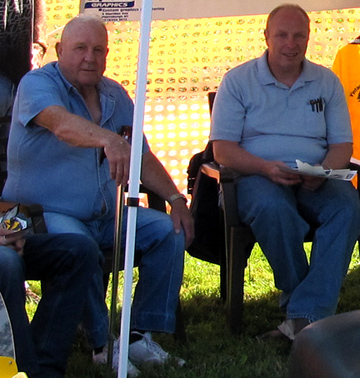 GEORGE DUFRANE SR AND JR
GEORGE DUFRANE SR WAS THE FIRST MOTO SKI DISTRIBUTOR IN THE USA.
HE LATER WENT ON TO CREATE SNO CHIEF.
GEORGE DUFRANE JR CONTACTED ME YEARS AGO TO PROVIDE THE
HISTORY BEHIND MOTO SKI AND SNO CHIEF WITH RARE PICTURES TOO.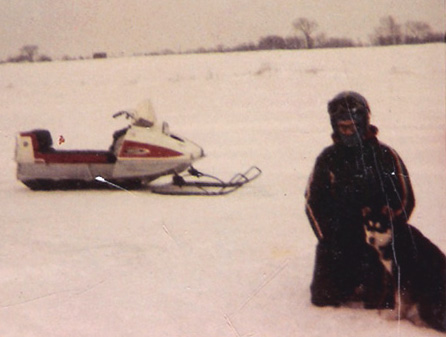 DAN BOCAIN WITH HIS 1970 YAMAHA SL338 AND HIS PUPPY KING " 100% SIB. HUSKY.
DAN HAS SUPPORTED ME FOR A LONG TIME AND EMAILS ME ALL THE TIME WITH GOOD STUFF.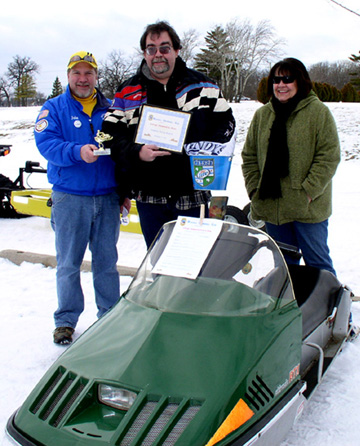 DAN BOCAIN IN THE MIDDLE.
GREAT SKIROULE RESTORATION.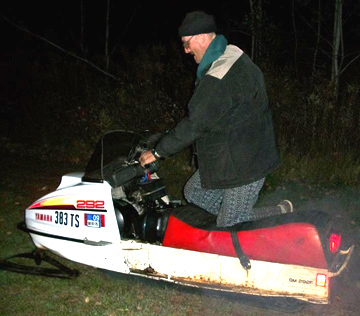 Y.T BRUCE S. SENDS ME PICTURES OF HIS RESTORATION PROJECTS ALL THE TIME.
YOU CAN SEE ONE OF SLEDS LATER IN THE PAGES.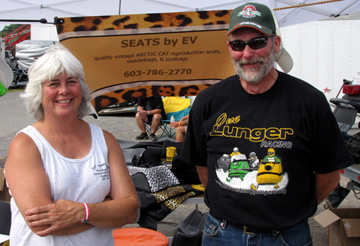 EV AND VIC AT THE BOONVILLE SHOW.
EV SENT ME MANY ADS FOR MY SITE.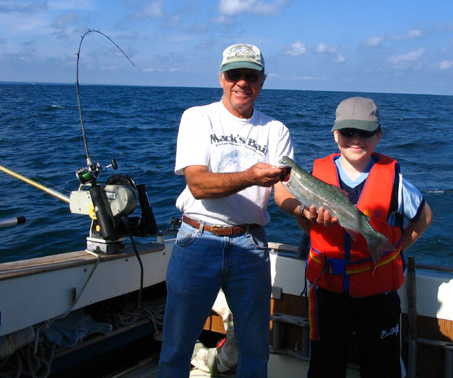 JIM TSEPAS CONTACTED ME AFTER SEEING MY SITE ON THE NET.
JIM HAS BEEN A SPECIAL FRIEND AND HAS HELPED ME GET 2 SLEDS.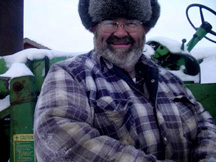 DON COLEMAN USED TO OWN A MOTO SKI DEALERSHIP.
HE HAS HELPED ME MANY TIMES SOLVE DIFFICULT PROBLEMS WITH MY SLEDS.
DON SELLS VINTAGE SNOWMOBILE PARTS FOR MANY BRANDS.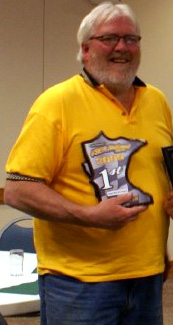 TOM ANDERSON HAS BEEN SENDING ME PICTURES FROM DIFFERENT SHOWS FOR YEARS.
HE ALSO SOLD ME A SLED. HE WANTED IT TO GO TO A GOOD HOME.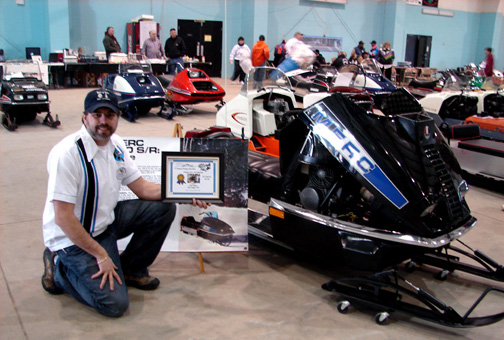 ERIC WYMER AND HIS 75 SCORPION.
ERIC HAS BEEN SENDING ME PICTURES FOR YEARS FOR EVERYONE TO ENJOY.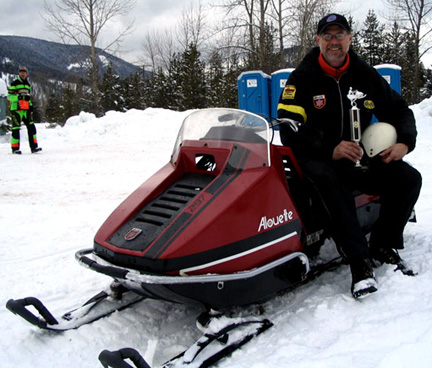 KEVIN HANCOCK WITH HIS 1972 ALOUETTE.
KEVIN SENT ME PICTURES FROM SHOWS OUT WEST.
HE HELPED ME WITH INFORMATION FOR SEVERAL BRANDS.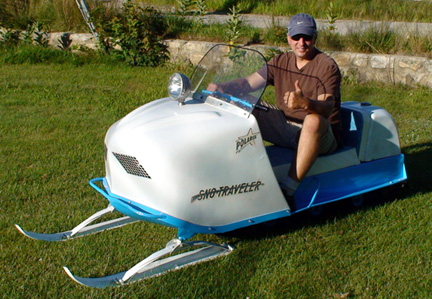 MIKE ANDERSON HAS BEEN SENDING ME A LOT OF PICTURES OVER THE YEARS.
HE IS INVOLVED WITH HIS SON IN THE VINTAGE SNOWMOBILE WORLD.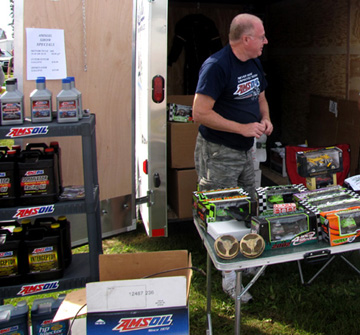 JERRE BASSLER LENT ME A LOT OF VIKING BROCHURES FOR MY SITE.
THAT WAS A GREAT OFFER THAT I COULD NOT PASS UP.
HE USED TO WORK AT A VIKING DEALERSHIP.
JERRE IS VERY PROUD OF HIS VIKING SLEDS AND NOW HAS A GREAT COLLECTION.
JERRE BASSLER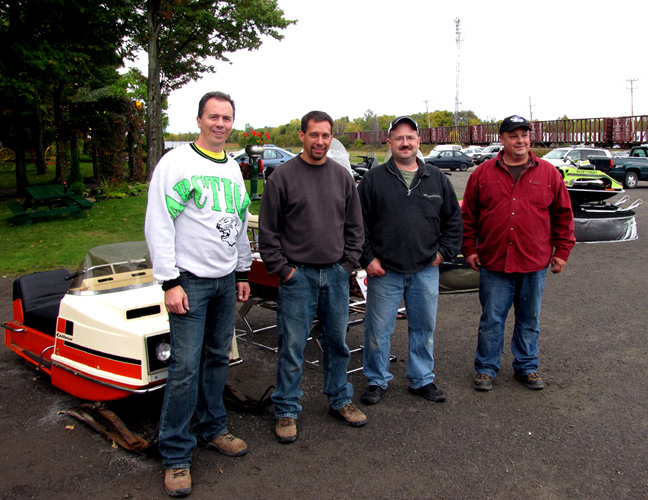 I MET SOME GREAT PEOPLE THROUGH MY SITE AND AT EXPO SNO.
LEFT TO RIGHT .................
HOWARD BILLINGTON, MIKE KNIER, DAN CLANCY AND AARON ZEOLI.
ALL OF THESE PEOPLE HAVE BEEN VERY SPECIAL TO ME WITH ACTS OF FRIENDSHIP.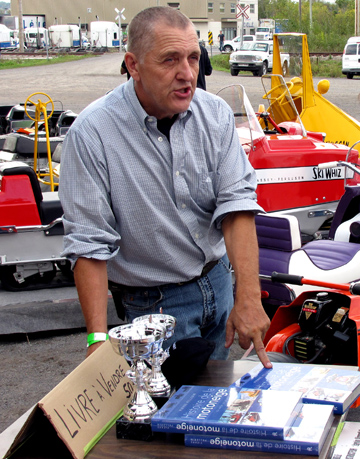 PIERRE PELLERIN WROTE THIS GREAT BOOK IN FRENCH ON SNOWMOBILES.
IT IS GOING TO BE AVAILABLE THIS YEAR ( 2012 ) IN ENGLISH.
PIERRE HAS HELPED ME MANY TIMES GET THE YEARS RIGHT FOR DIFFICULT BRANDS.
HE JUST BECAME THE PRESIDENT OF THE RCMAQ.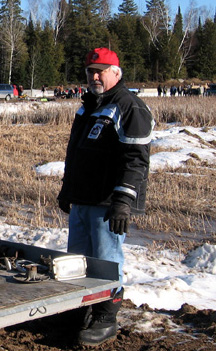 KEVEN ARCHER KNEW I WAS LOOKING TO BUY A 1974 ARCTIC CAT PANTHER VIP.
HE SOLD ME THIS GREAT 1974 VIP BELOW WHICH MY DAUGHTER HAS NOW ADOPTED.
HIS KINDNESS HAS BROUGHT A LOT OF FOND MEMORIES.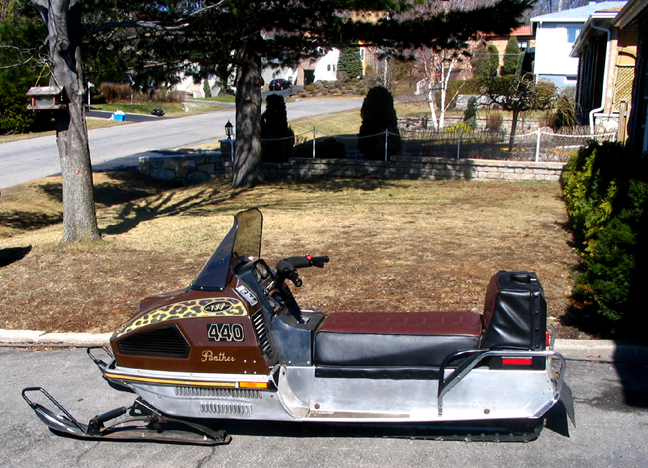 MY 1974 ARCTIC CAT PANTHER VIP THE DAY I GOT IT HOME.
KEVEN AND I STILL LAUGH AT THE TRAILER INCIDENT.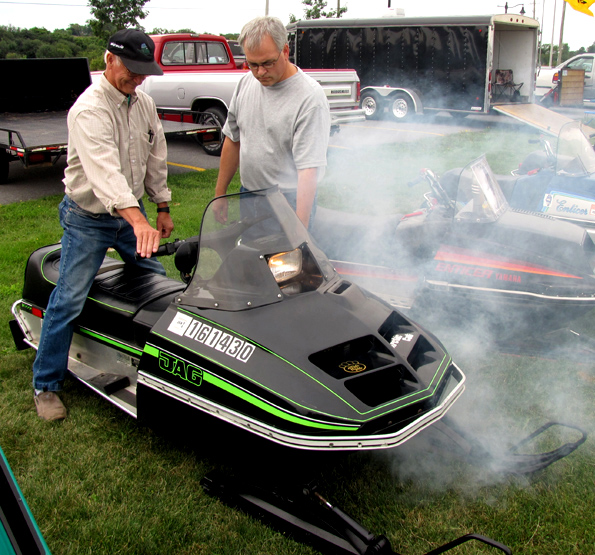 DOUG MCLLWAIN HAS BEEN A SPECIAL FRIEND.
HE SOLD ME THIS 1979 ARCTIC CAT JAG 3000 AND 2 POLARIS COLTS.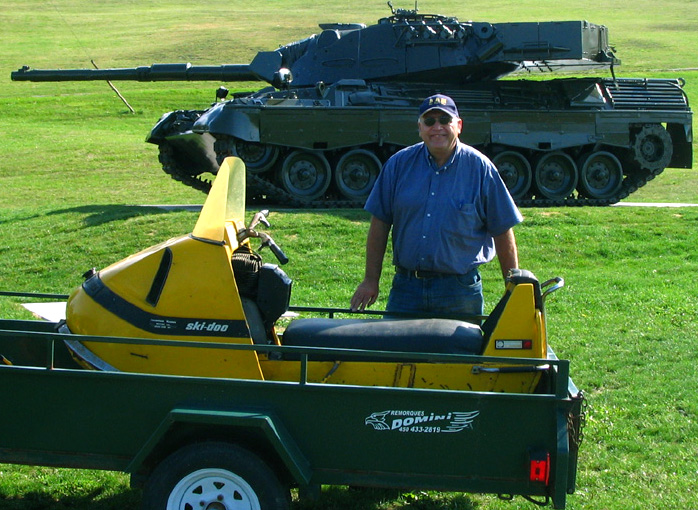 RICHARD SHANTZ HELPED ME FIND THIS 1970 OLYMPIQUE.
I MET RICHARD AT A SHOW NOT LONG AFTER I STARTED MY SITE.
RICHARD WAS EXTREMELY NICE AND HE LENT ME MANY BROCHURES TO SCAN AND POST.
WE HAVE BECOME GREAT FRIENDS.