DAVID'S VINTAGE SNOWMOBILE PAGE.
RESTORING THE SPORT ONE PIECE AT A TIME.
MARCH 15, 2012
10TH ANNIVERSARY - PAGE 108
BELOW ARE ADS FOR AMPHICAT.
---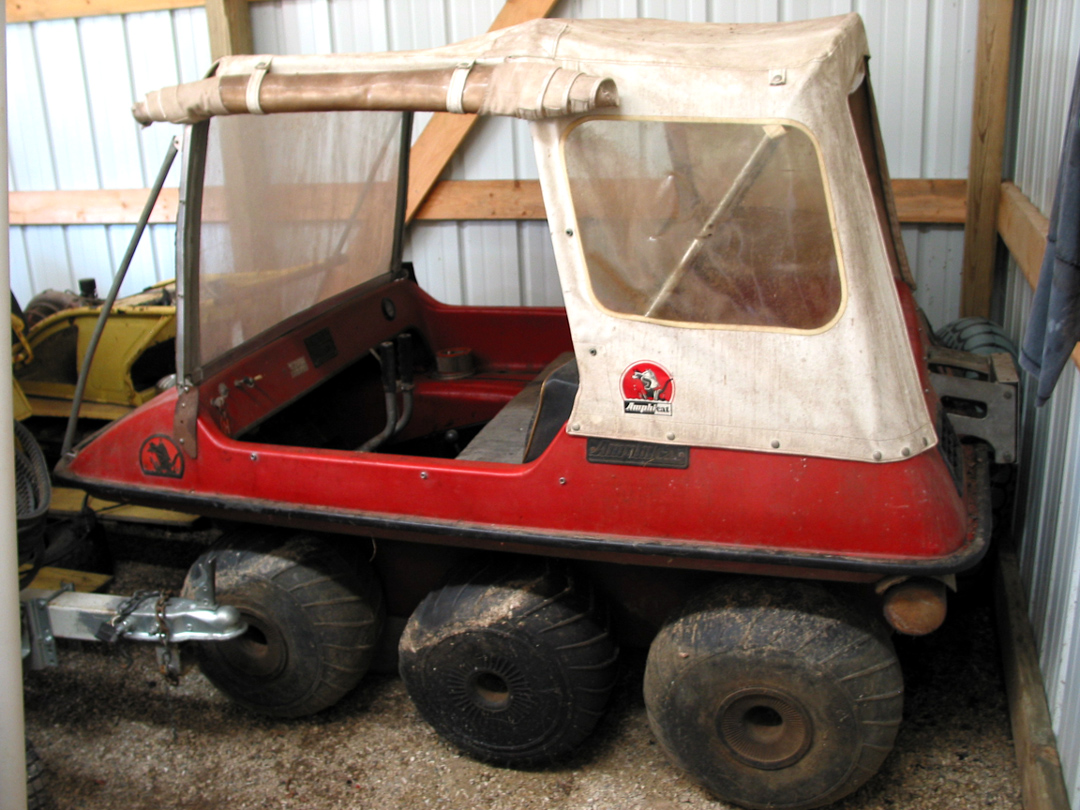 Hi David - It's an Amphicat. One of the last years made model.
2 speed tranny. Yes it does run. Needs a muffler though and one or two tires.
Used to use it a lot. No place to ride anymore. Just can't seem to part with it.
I had it for about 30 years + now. I have the rare outboard motor mount and canvas top for it too.
I used to restore 6 wheelers when I was in high school. I would find them for little money & part them out or fix them up
and sell them. There was an Amphicat dealer in Milwaukee called Amphicat of WIsconsin.
When the Amphicat factory moved to Mississippi, I went down there and visited the plant on my motorcycle.
I ended up with every manual, brochure, T-shirts, advertising stuff, etc.
Mike Knier
THANKS MIKE FOR THE GREAT PICTURE !
BELOW ARE ADS FOR AMPHICAT.

AN AD FOR AMPHICAT OF WISCONSIN, INC
ALSO SELLING SNO GHIA SNOWMOBILES.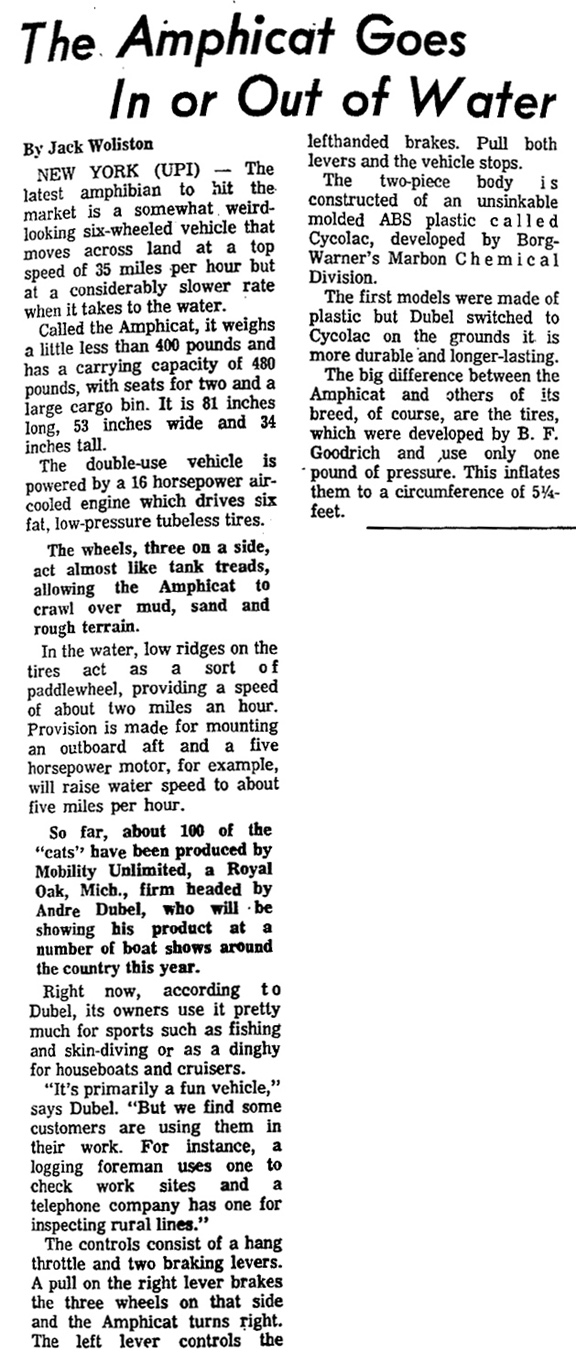 ( ABOVE ) TAKEN FROM CEDAR RAPIDS GAZETTE - MARCH 5 - 1968.