DAVID'S VINTAGE SNOWMOBILE PAGE.
RESTORING THE SPORT ONE PIECE AT A TIME.
MARCH 15, 2012
10TH ANNIVERSARY - PAGE 104
---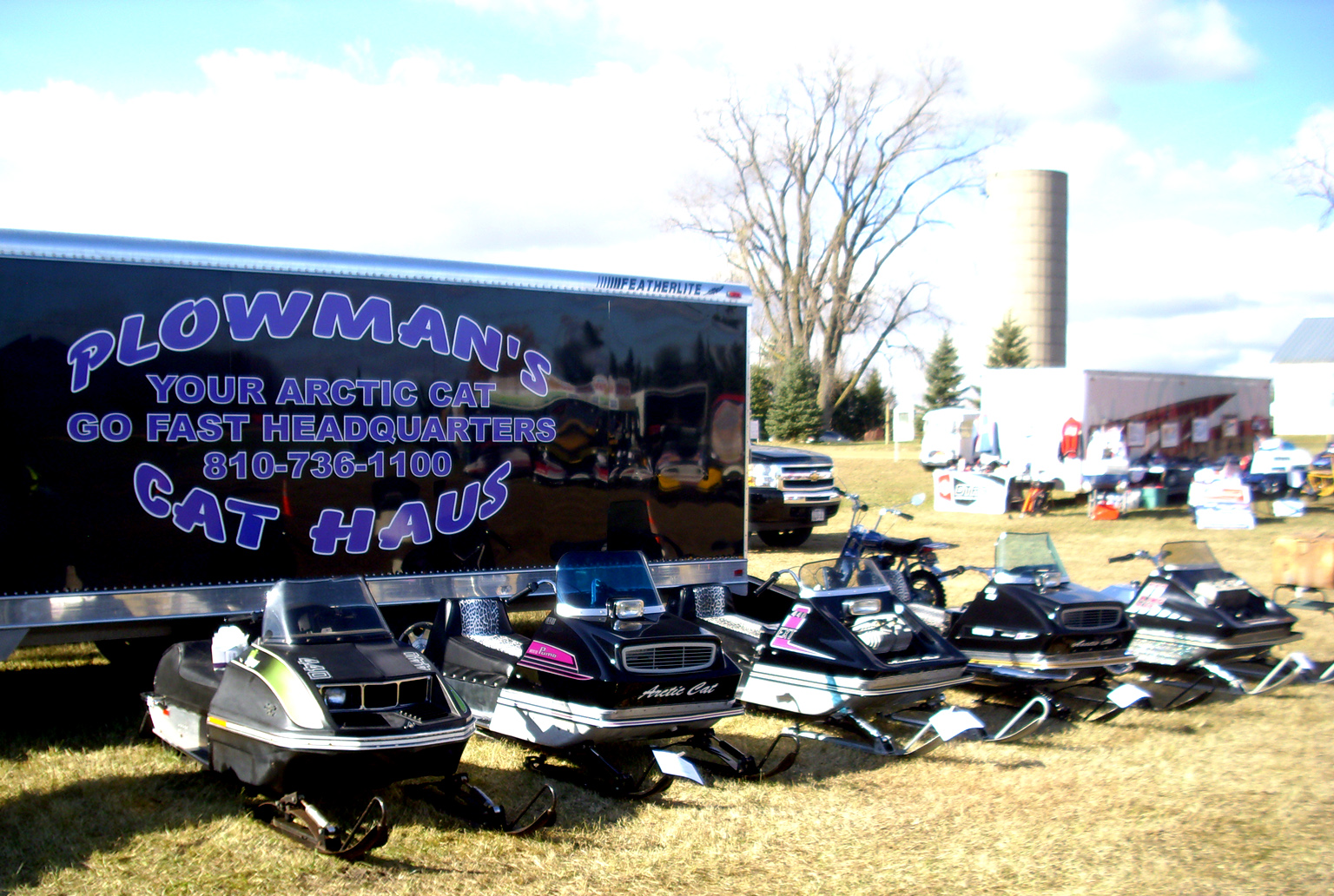 This guy took the last three in this line from his living room, rec. room and staircase.
The owner was in a great mood and we got to hear the Montana piped 634 Hirth
and three cylinder King Kat fire up on several occasions.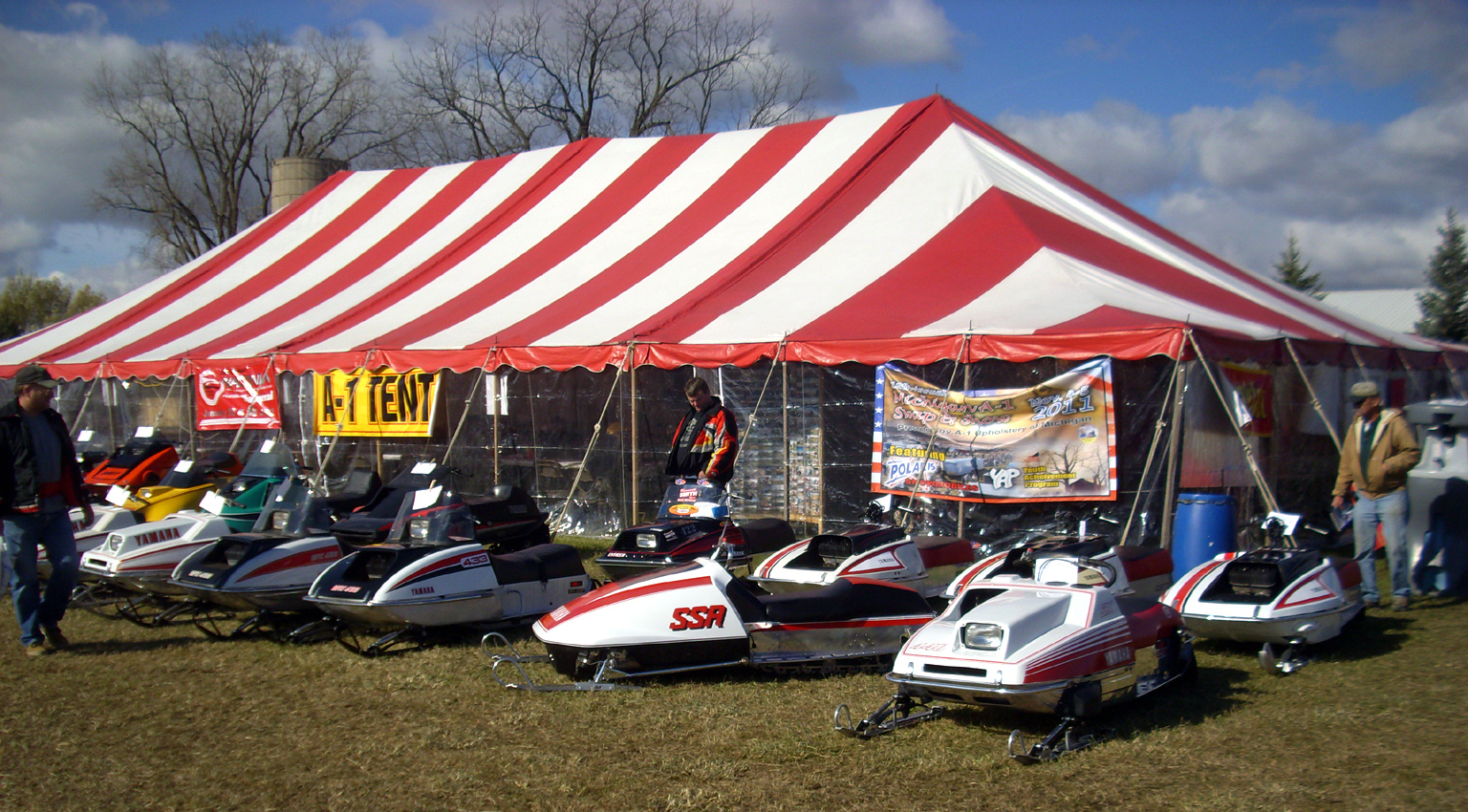 One single guy owns all these Yamaha racers.
Behind, in the tent, is on display his national record holder asphalt racer.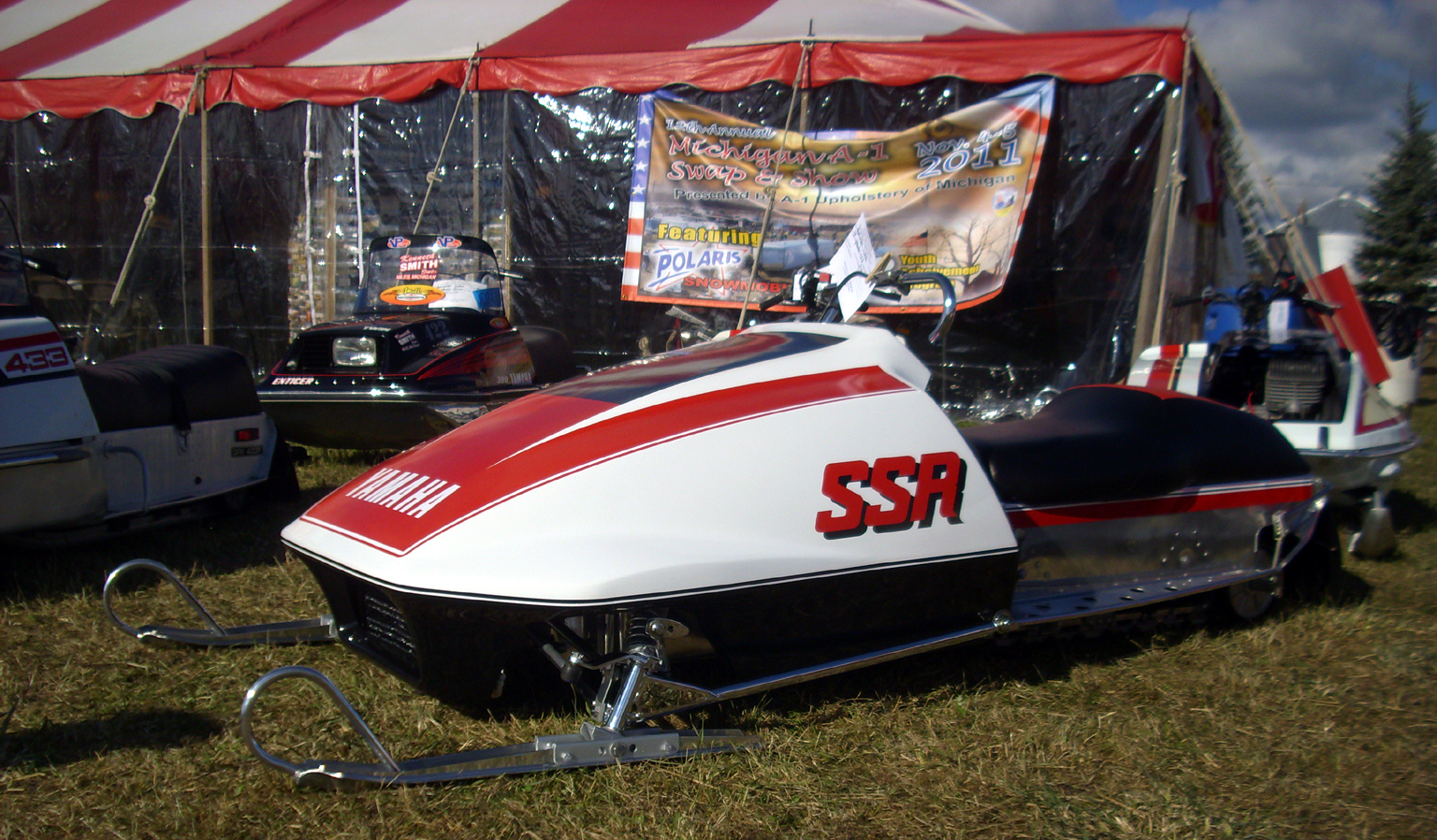 I told him that many regard the single year SSR as the sexiest sled ever.
David: Congratulations on your 10th Anniversary.
Your site is a tremendous asset to our hobby.
Your unselfish, dedicated work is indeed appreciated.
Here are some pictures from Diane Miller's A-1 show/swap in Michigan the first weekend in November 2011.
This show is significant because it marries the East Coast, Canadian, and Midwest sled-heads.
Not only do you meet interesting, like minded hobbyists, there are a great many sleds and parts changing hands.
It seems that most people are driving about 700-800 miles and it is a central location for old sled interchange.
Valdi Stefanson
President: Antique Snowmobile Club of America
Secretary & Webmaster, Waconia Ride-In Committee
Host: OLD IRON DVD series
THANKS VALDI FOR THE GREAT PICTURES !