DAVID'S VINTAGE SNOWMOBILE PAGE.
RESTORING THE SPORT ONE PIECE AT A TIME.
MARCH 15, 2012
10TH ANNIVERSARY - PAGE 103
---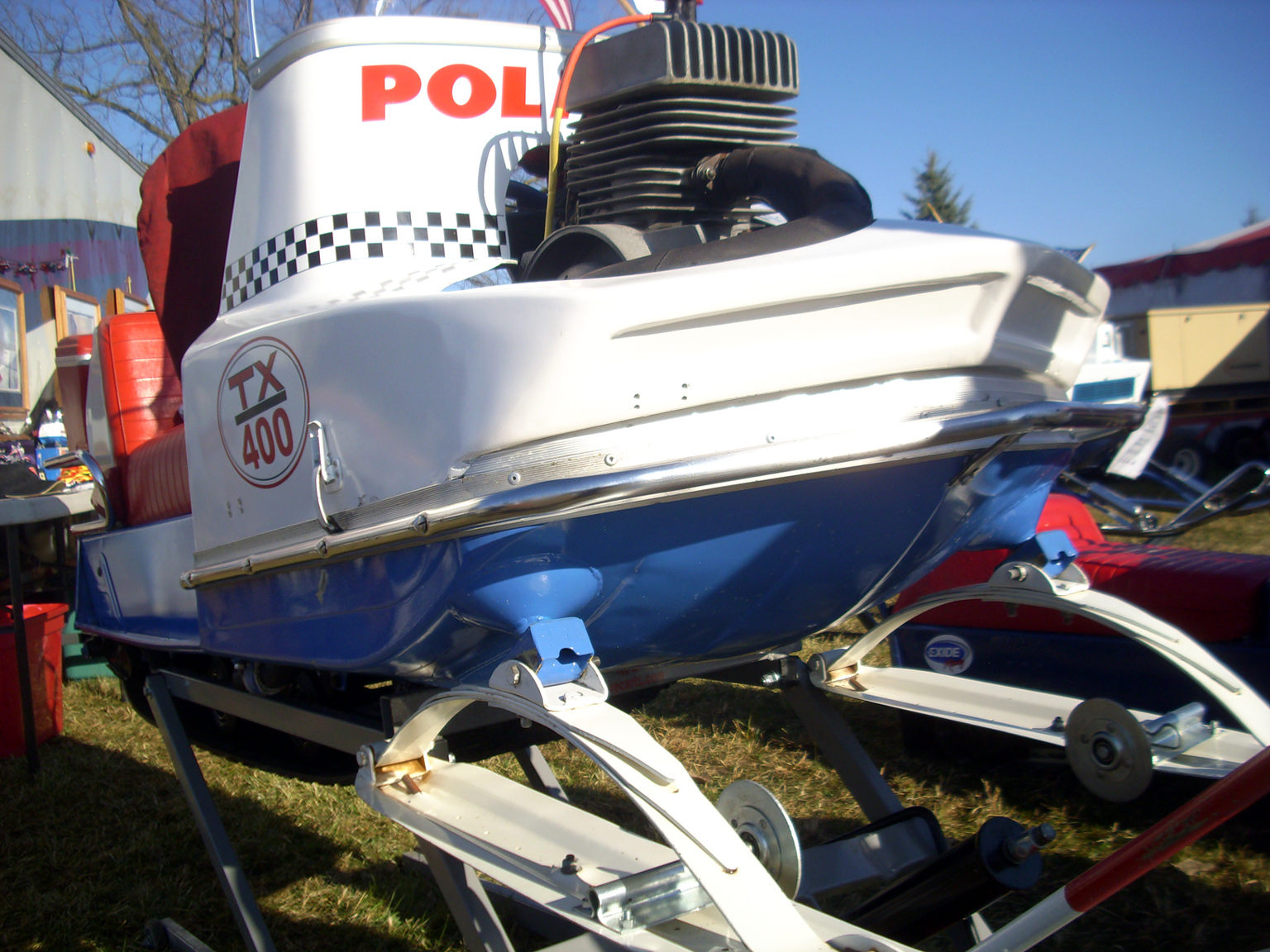 Most correct 1969 TX-400 known. Purchased from a "little-old-lady" who used it on her ranch.
Has air intake and exhaust pipe I've never seen before.
Other items also -- see front-side hood hold-down and nothing in front.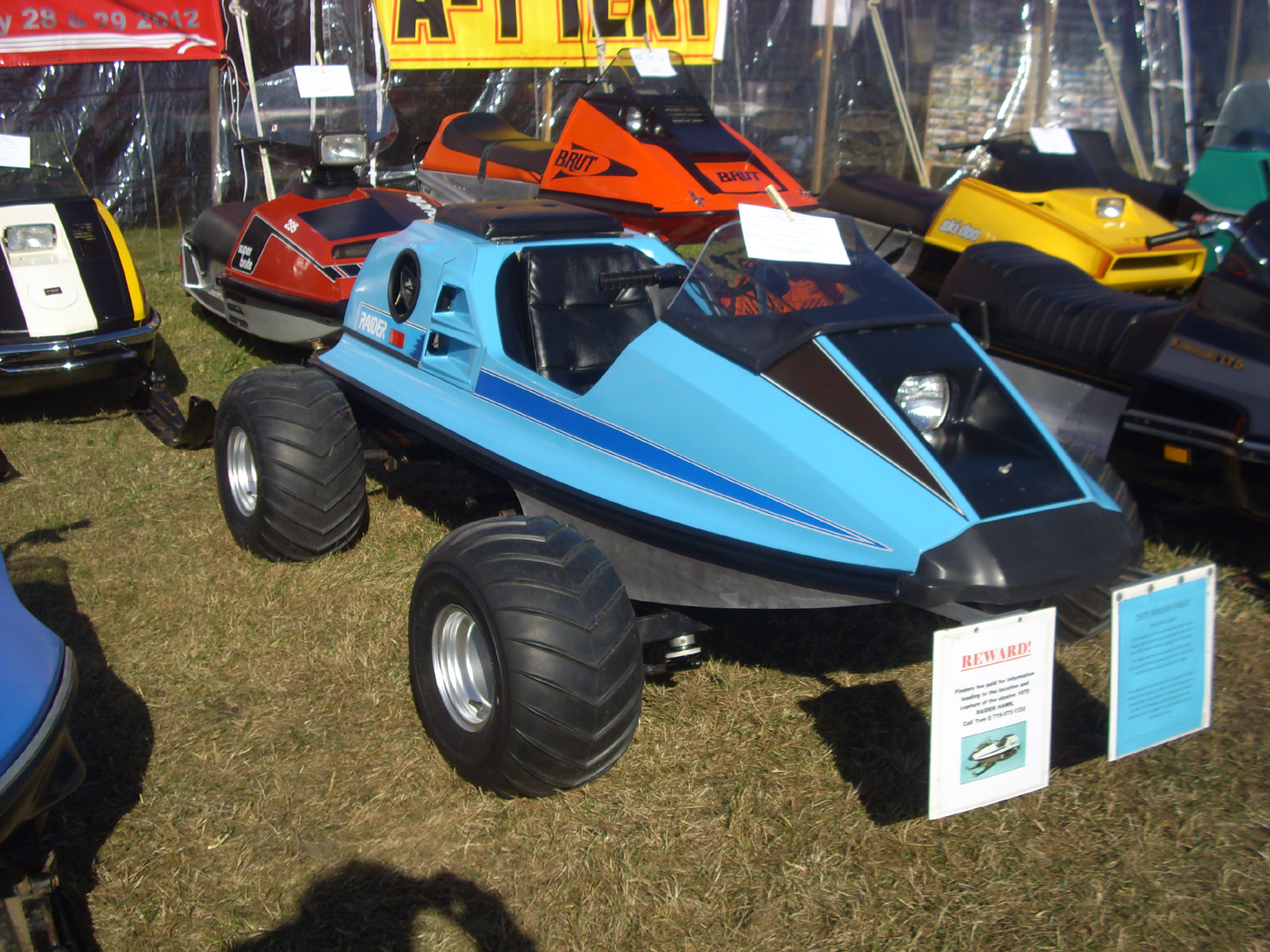 This guy found a "wheel kit" for a RAIDER.
Has anyone else have a wheel kit? He has a reward out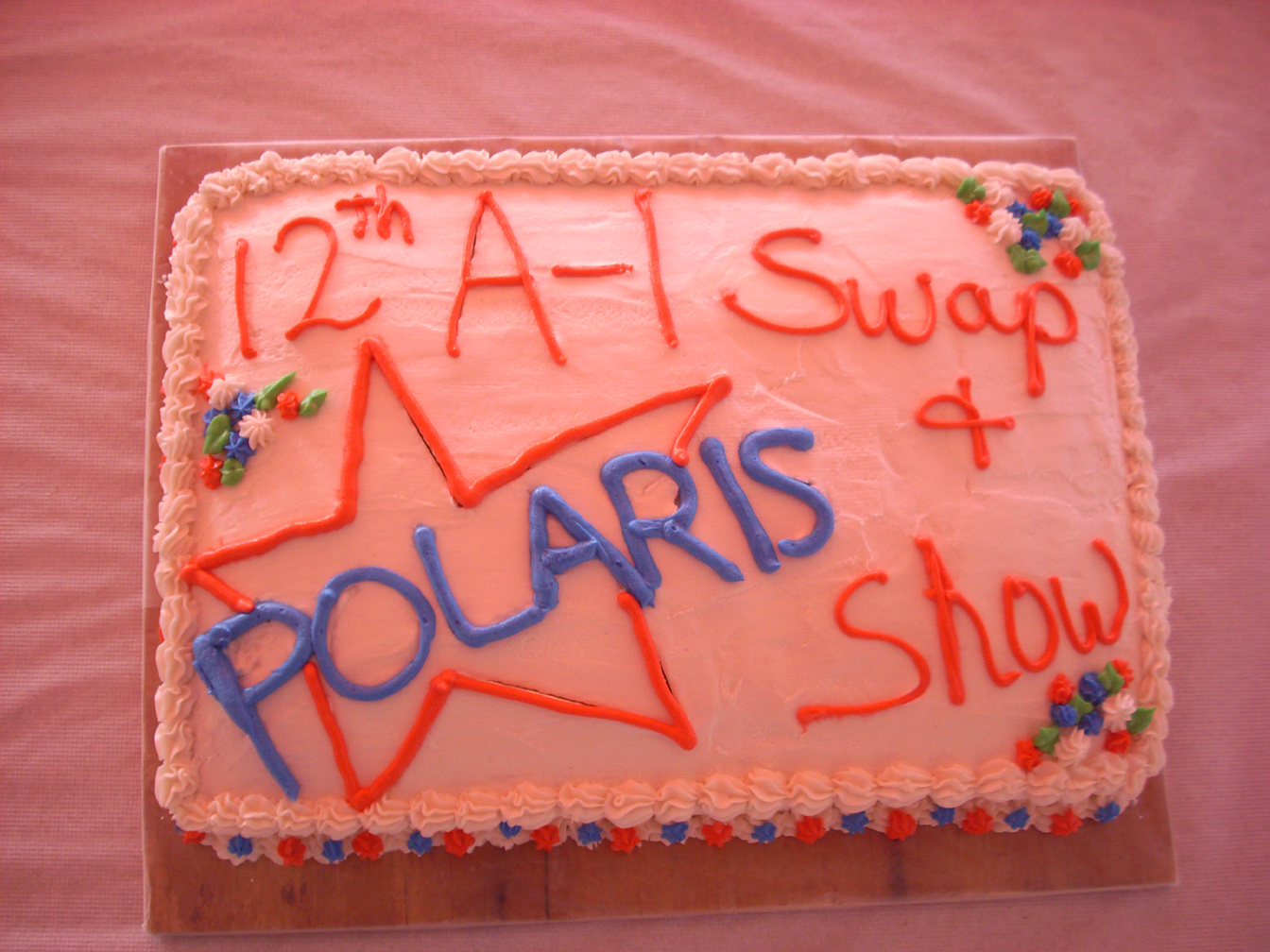 Host Diane Miller (A-1 Upholstery) got a surprise cake.
David: Congratulations on your 10th Anniversary.
Your site is a tremendous asset to our hobby.
Your unselfish, dedicated work is indeed appreciated.
Here are some pictures from Diane Miller's A-1 show/swap in Michigan the first weekend in November 2011.
This show is significant because it marries the East Coast, Canadian, and Midwest sled-heads.
Not only do you meet interesting, like minded hobbyists, there are a great many sleds and parts changing hands.
It seems that most people are driving about 700-800 miles and it is a central location for old sled interchange.
Valdi Stefanson
President: Antique Snowmobile Club of America
Secretary & Webmaster, Waconia Ride-In Committee
Host: OLD IRON DVD series
THANKS VALDI FOR THE GREAT PICTURES !