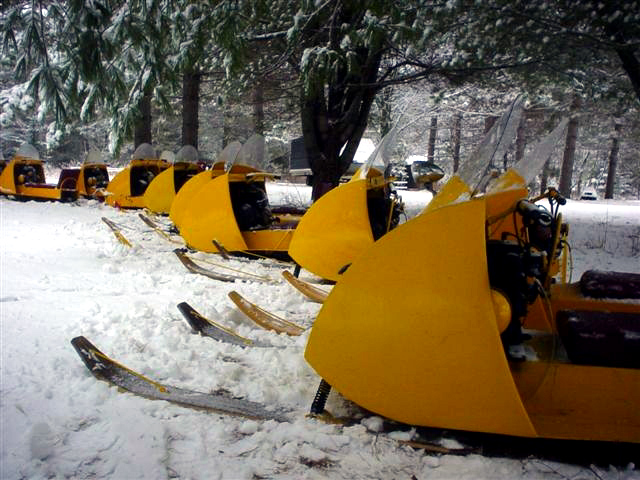 SEPTEMBER 8 / 2010
Hello David
My name is Ron Girard and I am a Bombardier collector from Ottawa.
I often go to your site and really enjoy it.
Here is a picture of some of my old tin cabs that I have restored in
recent past. Most of these sleds were originally sold up in Northern
Ontario (Cochrane) through Belisles Track Sales,
the oldest dealership in Ontario. They have since closed.
My father worked there for most of his life starting back in the early 50's.
Thank you for the great website, for us people who have that passion,
we can truly appreciate your dedication and what you have done.
Thanks again and great work David
Ron Girard / Ottawa, Canada
THANK YOU RON FOR THIS GREAT PICTURE !