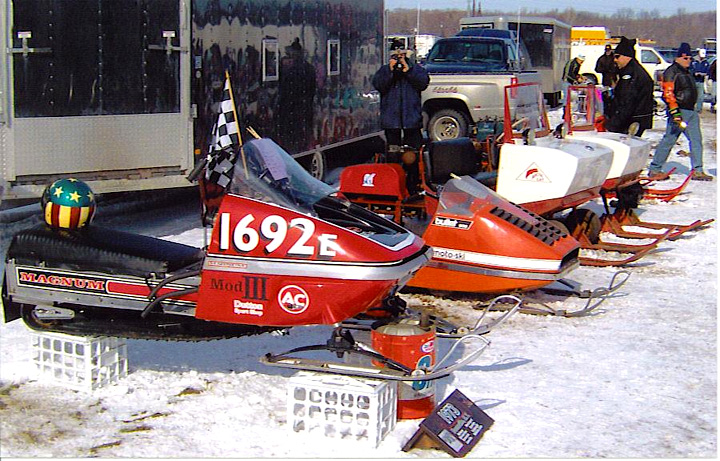 RUPP - MOTO SKI - ARCTIC CAT
HI DAVE - IT'S BRUCE LINDSLEY FROM HOLLAND NEW YORK.
I'VE GOT SOME PICTURES TO SEND YOU FROM THE GREAT EASTERN WHITEOUT 2006.
I HOPE YOU ENJOY THEM. IT WAS A GREAT SHOW THIS YEAR.
TALK TO YOU LATER - OH YEA I'M A LITTLE PARTIAL TO POLARIS'S
BRUCE LINDSLEY - HOLLAND NEW YORK
THANKS BRUCE FOR THE GREAT PICTURE!