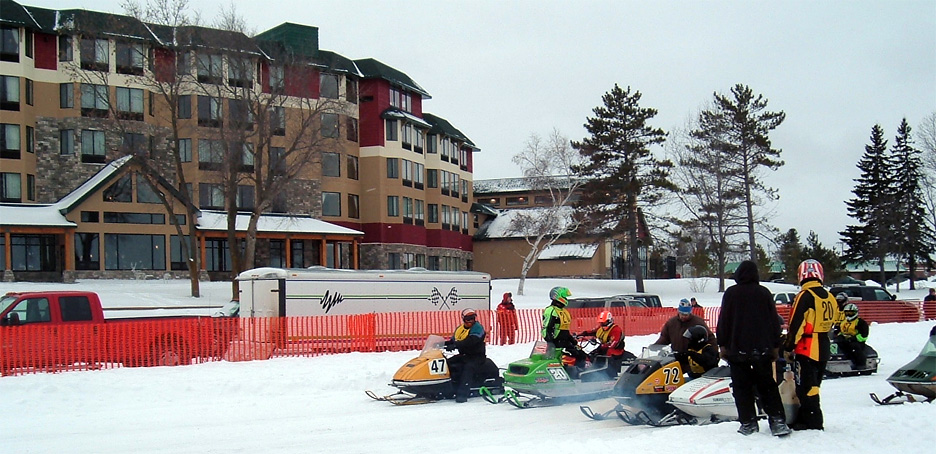 Hi David - Russell Calder, from Letellier Mb.
Just thought you might be interested, in some pictures of this weekends One Lunger Race in Bemidgi, Minnesota.
I had a real good time although I got knocked out early do to some steering problems.
It was a very well run event R.O.L.A. (Regional One Lunger Association) puts on the event and does a excellent job with safety as a high priority.
The sleds cannot be any newer than 1973, stock and are classed as HR or HD carb size and there was a handful of modifieds that ran a separate race on a 1 mile Lamans style course.
The course we were on was a 4 mile Lemans style. It was won by a 1971 Arctic Cat HD carb, and the winner of the HR was also 1971 cat.
There were 69 entries with Arctic Cats, Polaris, Ski Doos, Yamaha, Scorpion, Rupp, Skiroule and one lone Viking.
As you can see some of the sleds didn't make it mine included.
I should mention this is about 3 hours south of here.
I was the lone Manitoban, and there were three from Sask.
Regards Russell
THANKS RUSSELL FOR THE GREAT PICTURE!