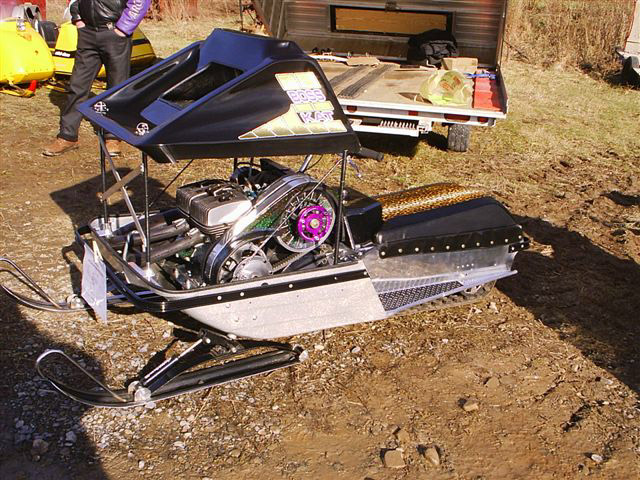 "Hi David
The Weedsport Winter Wanderers vintage show
was held at Owens Orchard Market
in Weedsport, NY.
Jan. 22nd 2006.
There were over 70 quality vintage sleds there.
Add that to a great BBQ and sunny weather.
Needless to say a great time was had by all despite the lack of snow.".
Jim Tsepas - Williamson NY
THANKS JIM FOR THE GREAT PICTURES!